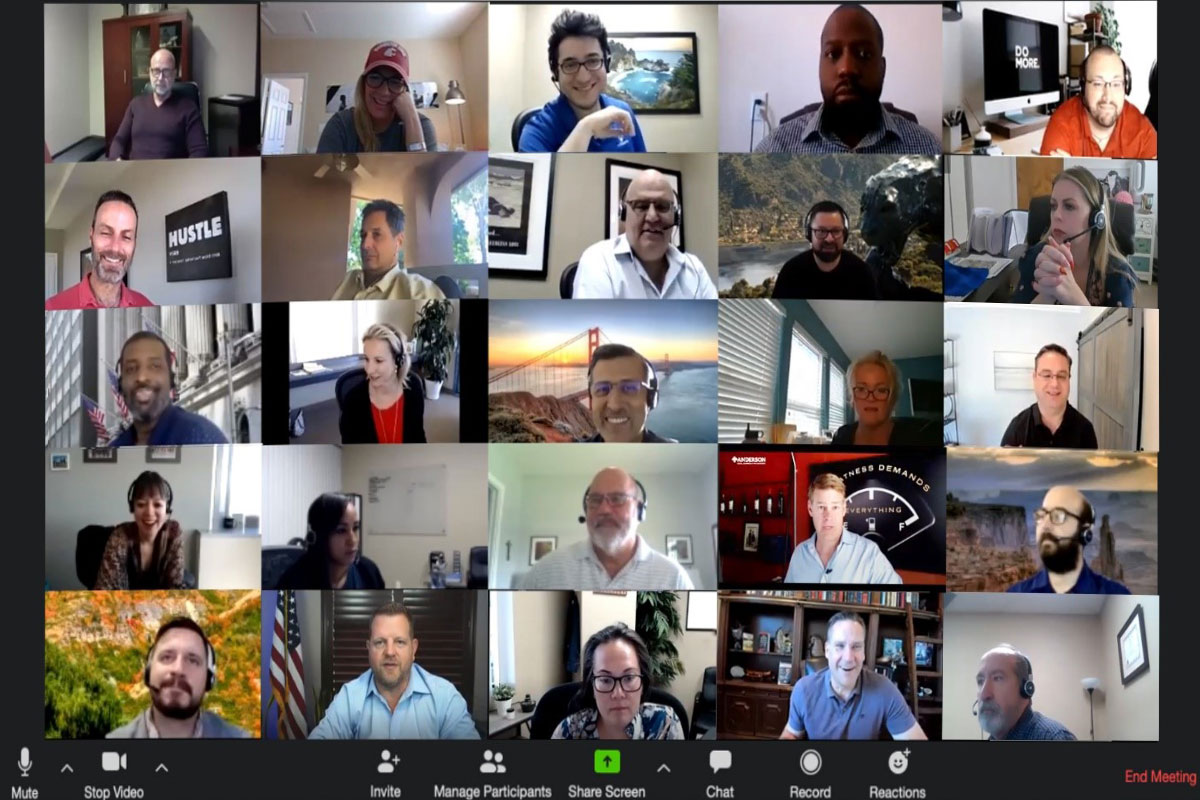 As the coronavirus continues to ravage small businesses across the country, one local business has managed to maneuver around the pandemic's impact. Nimbleness is key to being able to pivot quickly, reacting to the news instead of being acted upon by it. Where thousands of small businesses are hurting, and hundreds have shuttered their doors, Anderson Business Advisors has met the mass needs of small business owners in this unprecedented global and economic environment, exemplifying the importance of innovation, adaptability, and pivotal thinking for business owners.
As a small business, it is no small feat to be able to say you not only survived the coronavirus pandemic, but thrived. Through the right combination of keen leadership, engaged and effective staff, and a company culture that prioritizes innovation, Anderson Business Advisors was able to pull off a successful transition from conducting operations entirely in-person to almost entirely virtual.
Anderson Business Advisors is a Las Vegas-based legal and accounting firm that specializes in business planning, tax strategies, and asset protection for real estate investors and small business owners. As the premier entity formation firm in the country, Anderson offers investors and business owners a one-stop shop, providing asset protection and tax attorneys with CPAs, EAs, and tax professionals – all in-house. Anderson prioritizes client education and offers multiple educational workshops a month to teach investors and business owners the legal and tax strategies needed to see real success and protect everything they're building.
With any type of shakeup for a business demographic, adaptability is key. Whether that shakeup is local, regional, national, or global matters less than how a business reacts to it. Understanding the core needs of your demographic and how they're affected by the shakeup (instead of how the change affects the business) allows an organization to meet the needs of their clients on the ground, at the moment they have them.
 Anderson's five values highlight the importance of active listening to clients' needs: integrity, resilience, drive, innovation, and conscientiousness. Because the company structure was already founded on meeting the needs of clients right where they are, and innovating wherever necessary to make that happen, pivoting to respond to the needs of real estate investors and business owners was already integral to the fabric of the business.
But with the advent of COVID-19, real estate investors and business owners were hit hard. Their needs were often overlooked or beaten out by larger companies with the CARES Act's funding, and there was a clear need for an advocate for US investors, entrepreneurs, and smaller business owners.
Anderson Business Advisors heard the needs of its client base and employees, and pivoted at just the right time to meet those needs now instead of later. On top of allowing employees to work remotely wherever preferred, offering virtual culture-building events, and collaborating with employees to solve common obstacles together (such as working remotely while overseeing children learning remotely, too), the company also shifted its educational workshop model to be fully digital. To meet clients' needs right where they are, the company began offering more frequent online training opportunities to business owners and investors hurt by the pandemic and in need of resources. To learn more about Anderson's upcoming online training events, go to https://andersonadvisors.com/events.
For clients and employees, this local business achieved a successful and smooth pivot from the boardroom to the Zoom room. The company continues to grow, and is actively hiring. Anderson is proud to be a Top Workplaces 2020 top 10 midsize business award winner. To learn more about available positions with Anderson, visit https://andersonadvisors.com/jobs.
Members of the editorial and news staff of the Las Vegas Review-Journal were not involved in the creation of this content.