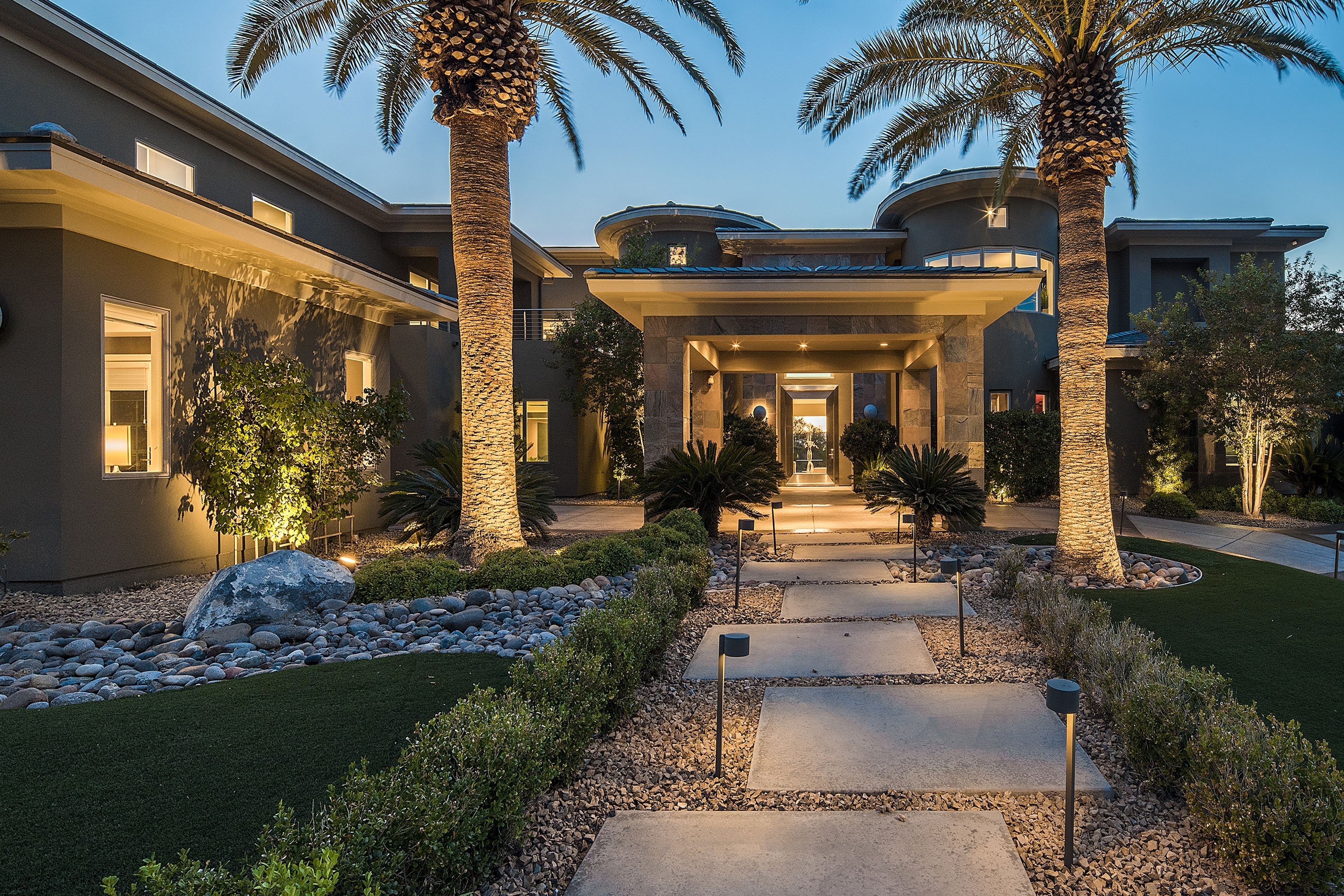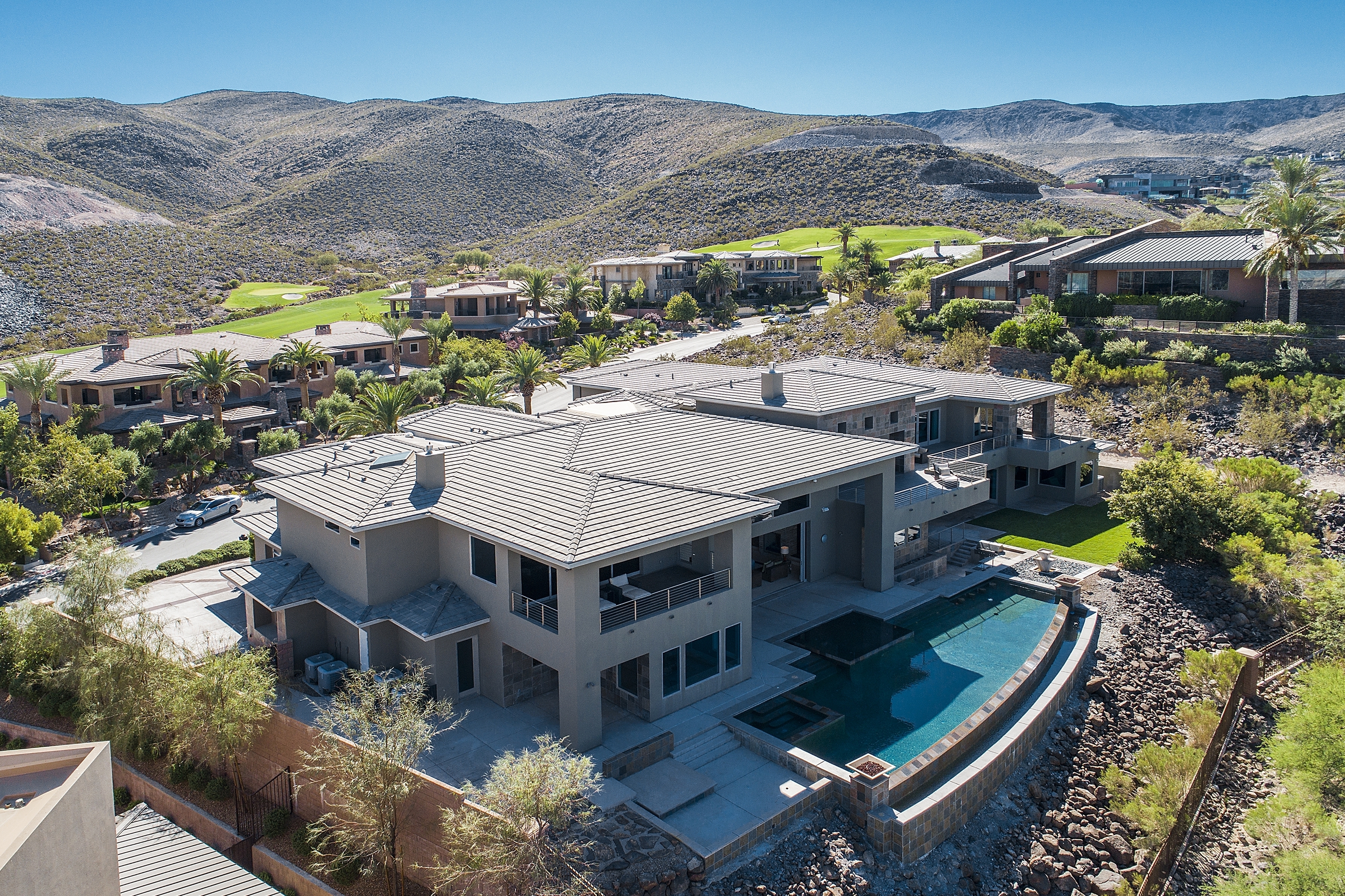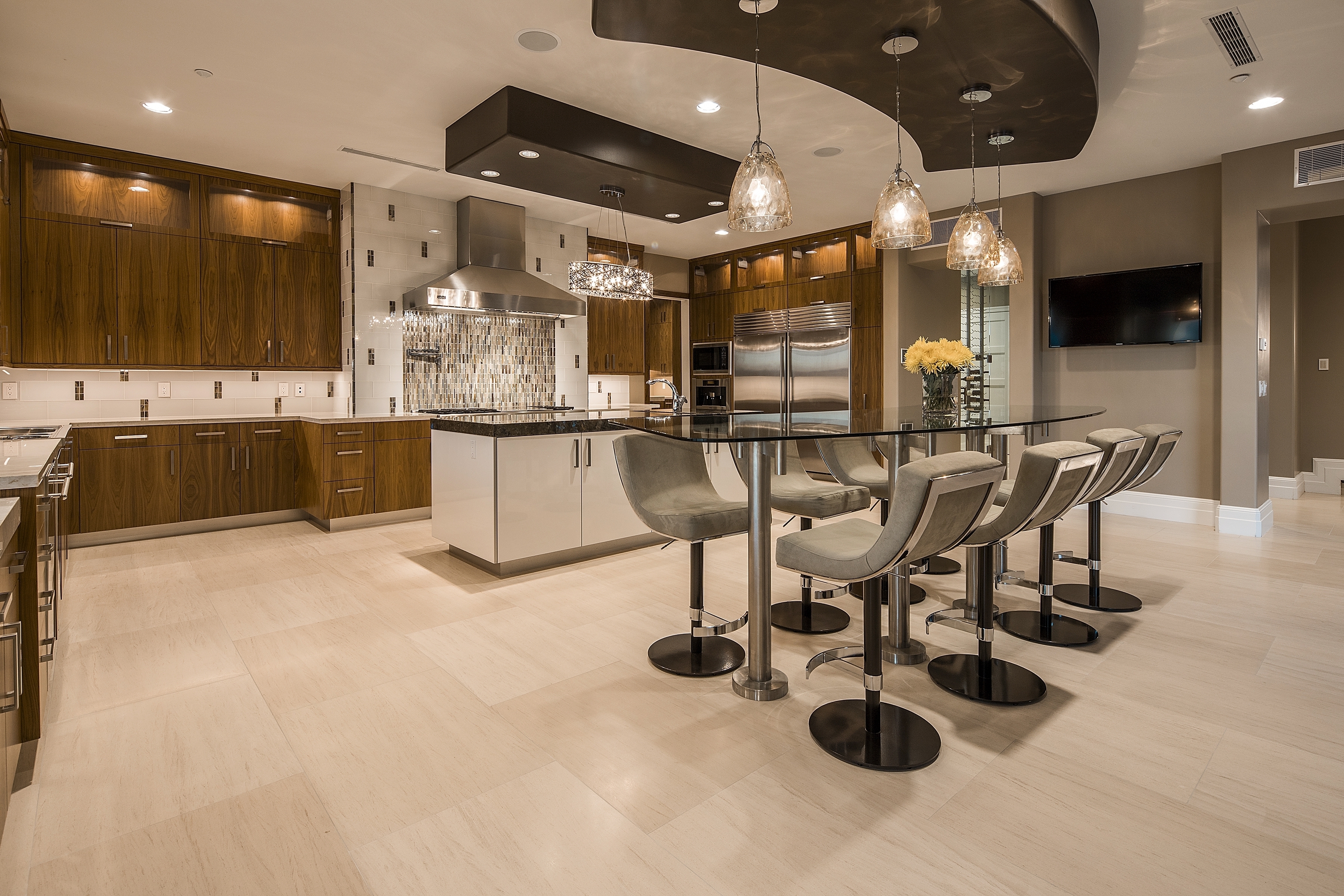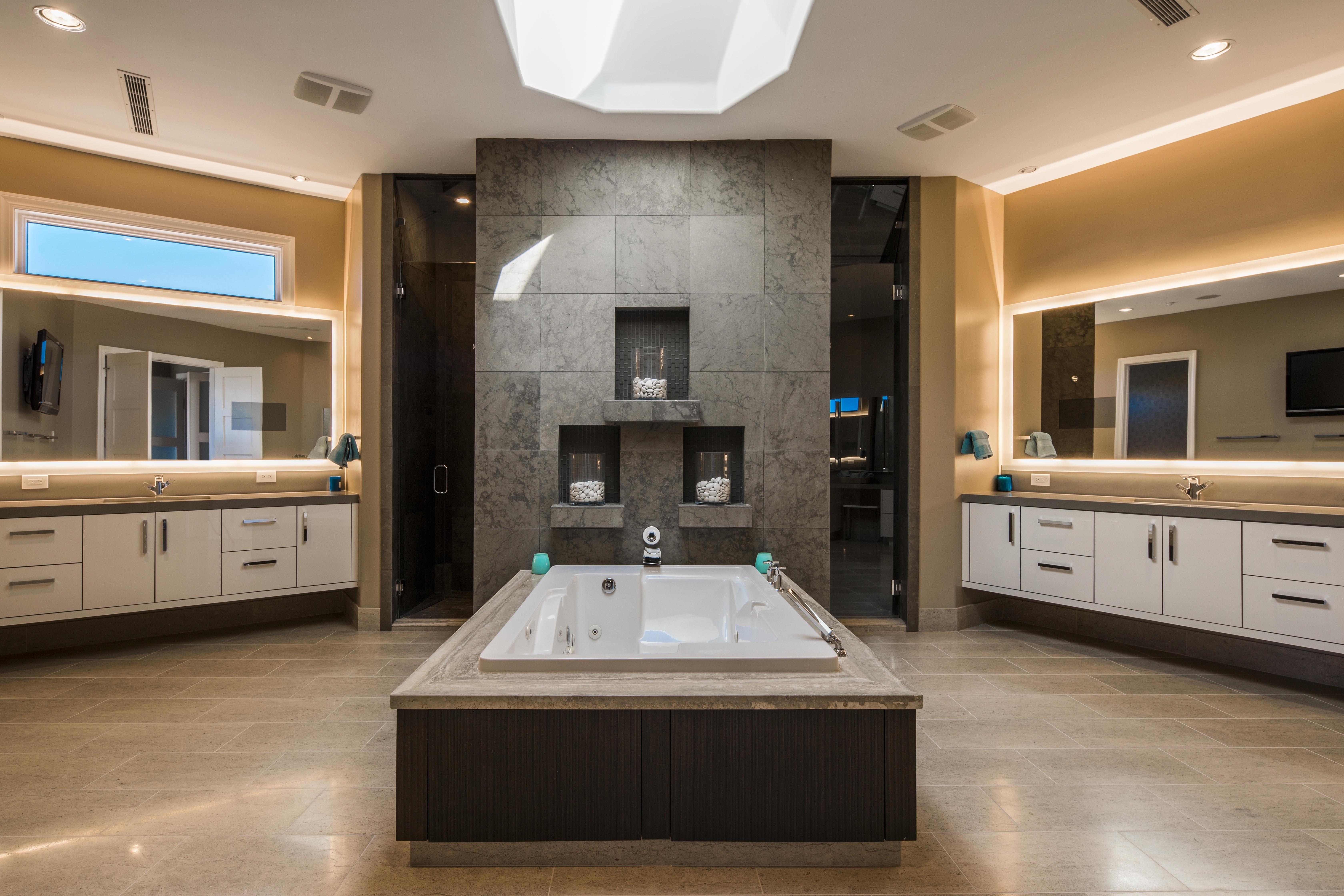 MacDonald Highlands estate listed for $9.25 million
Entrepreneur Eugene Inose has built one of the most stunning homes on the DragonRidge golf course in MacDonald Highlands, a Henderson luxury neighborhood. The estate offers breathtaking views of the Las Vegas Strip, golf course and surrounding mountains. It is located at 587 Saint Croix St. The estate beautifully showcases elegance, sophistication and a flair for the impressive throughout its 14,000 square feet. Shapiro & Sher Group's Ivan Sher and Maureen Robison are representing the home, which is listed for $9.25 million.
Inose designed the home with Las Vegas architect Sheldon Colen of SCA Design. "It features a variety of truly impressive features, including seven bedrooms and 13 baths, as well as a state-of- the-art custom kitchen, eight-car garage and unique indoor-outdoor living spaces," Robison said. "This is in conjunction with a sweeping open floor plan that equally contributes to family living and guest entertainment."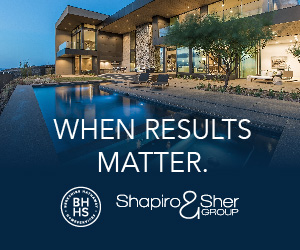 "We saw so many houses in beautiful places like Newport Beach and Laguna, and even some amazing homes here in Las Vegas and Henderson, and wanted to bring our favorite elements from all of those homes together," Inose said. "Everything from the custom chef's kitchen, to the atrium, to the open floor plan is truly conducive to what makes this home something special."
That sense of specialty can be felt in much of the home's amenities, such as the restaurant-quality custom kitchen. Complete with Wolff appliances, four ovens, dual Sub Zero refrigerators, double dish washers and a full butler's pantry, warming and cooling drawers and an espresso machine, the awe-inspiring kitchen showcases the home's contemporary entertaining style.

Beyond the kitchen, the home's rich interiors and sleek, modern finishes contribute to the contemporary feel, which flows seamlessly from room to room. Interior materials include polished stone and stained concrete flooring, which accentuate the wide-space feel of its layout, while stainless steel and glass accents highlight the unique design elements that make this estate stand out from the rest. Ceiling-high disappearing glass doors complete the magnificent aesthetics, displaying the beauty of the custom-landscaped yard and stunning views beyond.
Inose's estate is situated on an ideally located three-quarter acre lot. "Most custom homes in Henderson either have views of the Strip or the green of a golf course," Inose said. "We built the home on this fantastic site because it showcases both."
The scenic landscapes of DragonRidge, the Strip and the sweeping mountains beyond provide stunning views of nature at each of the home's five walk-out balconies and throughout its unique outdoor entertaining spaces. Residents and guests enjoy an infinity-edge pool and spa with swim-up bar, dry sauna, outdoor restroom and full custom cooking area, all complemented by rich and vibrant landscaping.
Unique outdoor spaces extend beyond the obvious at this home, which features a full atrium. The atrium and its tranquil Buddha garden-style space provide elegance and peacefulness.
"This home's modern take on luxury can be experienced in its unique entertaining space, the Red Velvet Ultra Lounge," Robison said. Designed to re-create the feel of a Las Vegas Strip-style luxury bar and lounge, space features chic lighting and fixtures, striking upholstery, an onyx wet bar and several private spaces for friends to gather, mingle and relax, all within the comfort of the private residence.
Seven suite bedrooms offer private respites to experience the tranquility and modern luxury of the residence. Each bedroom offers a private bath and walk-in closet. Amenities to be enjoyed at their leisure include a billiards room, home theater, gym and fitness area and wine room. A detached casita offers even more privacy for guests. Three separate garage spaces round out its offerings, which collectively deliver space for eight vehicles, previously showcasing several stunning collector cars, including several Bentleys and a Rolls Royce Phantom.
The home's amenities are complemented by Creston smart home technology, whole-home surround sound, and a state-of- the-art security system.
The home at 587 St. Croix Street is represented by Shapiro & Sher Group, Berkshire Hathaway HomeServices, Nevada Properties. With more than $300 million in luxury home sales in 2017, Shapiro & Sher Group is widely recognized as the most successful luxury real estate sales team in Nevada. For more information, visit www.lasvegasfinehomes.com or call 702-315- 0223.