Embrace your inner oddball at these unusual slices of the Silver State. Discover why, here in Nevada, our quirks are our perks…
Let's face it: Nevada's always been a little… different. But as a state home to Wild West mining towns, top-secret government facilities, mob-run casinos, and renegade art festivals, how could it not? The thing is, we love that for us. Which is why legacies of our unusual history are worth seeking out at oddball attractions all over this funk-tastic state.
And, don't get us wrong; we also cherish all our pristine scenery, world-class cuisine, and postcard-perfect destinations. But if you're the kind of traveler who believes no trip is complete without saying, "Well, THAT was a little odd!" then we've got your next eccentric adventure covered with this lineup of favorite #WeirdNevada wonders around or within easy range of Las Vegas, as well as some bonus tips on what else to see and do nearby.
"When the going gets weird, the weird turn pro."
    — Hunter S. Thompson, Fear and Loathing in Las Vegas (1971)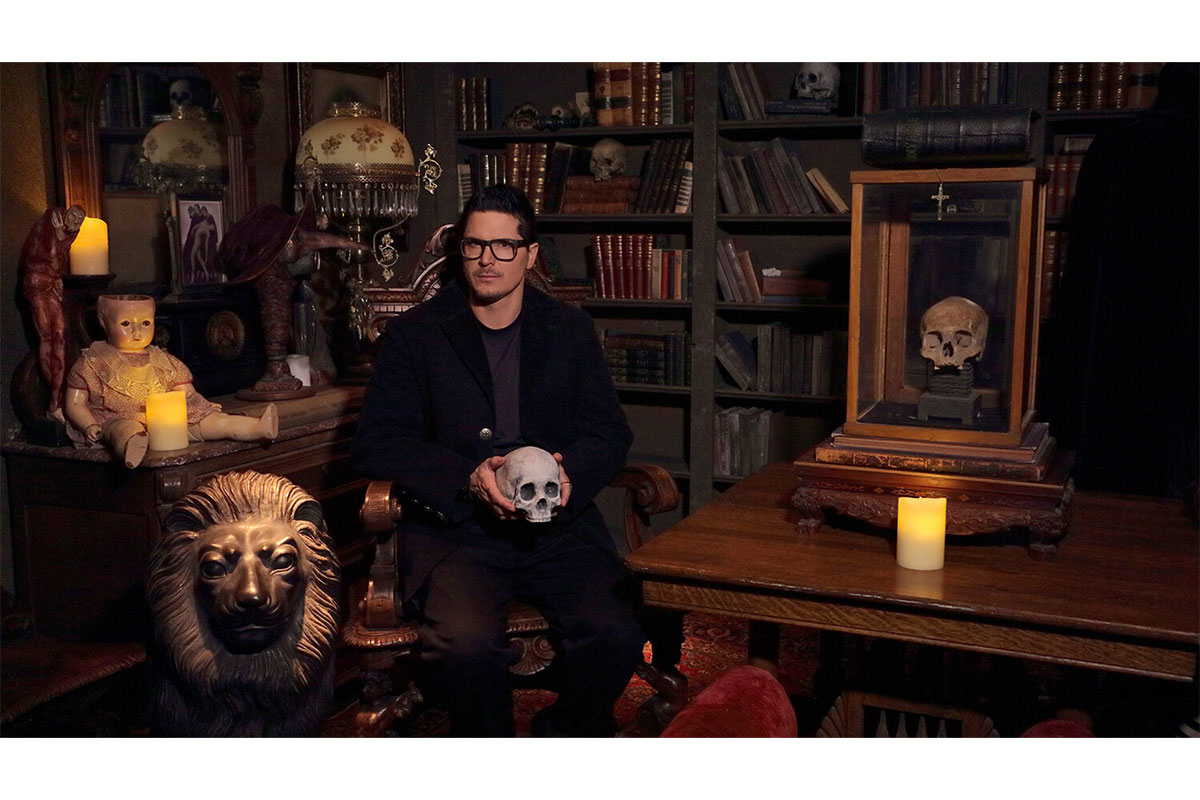 Zak Bagans' The Haunted Museum
Las Vegas
In the heart of Vintage Vegas, just a mile off Fremont Street, lies one of Las Vegas' oldest haunts—literally. In 2017, the eccentric Zak Bagans of Travel Channel's Ghost Adventures converted a 1938-built mansion—reputedly afflicted with spirits, thanks to rumors of bizarre basement rituals — into a paranormal paradise. The museum houses 30 rooms packed with seriously spooky artifacts—from Sharon Tate's wedding dress to an entire room full of bedeviled puppets—as well as a collection of what are rumored to be the most cursed objects on Earth. This tour isn't for the faint of heart; hence the requirement that you sign a medical waiver upon entry.
Located in Downtown Las Vegas / Las Vegas Arts District | Find it on the Free-Range Art Highway road trip
Bizarro Bonus: Be sure to eat, shop, and art-hop around the Las Vegas Arts District, AKA 18b, as you wander among Graffiti Art Gallery Alley, funky Antique Alley, old-school Vegas vibe boutiques, and more. Then explore vintage-meets-hip Fremont Street, whose #WeirdNevada bona fides include the world's largest hunk of gold and a fire-breathing praying mantis sculpture that debuted at Burning Man.
National Atomic Testing Museum
Las Vegas
When the threat of nuclear weapons loomed during the 1950s, a whopping 928 atomic tests were performed in Nevada. Interestingly, this sparked a bizarre, new kind of tourism—watching blasts while clinking glasses—something that only could have happened in Nevada. Today, Las Vegas carries on that fire at the National Atomic Testing Museum—a Smithsonian Institute affiliate—which investigates the science, history, and pop culture of one of our nation's more controversial periods. Among its detailed, interactive displays, don't miss rare oddities like an authentic (and huge) nuclear reactor, a backpack nuke, and other "personal" atomic weapons—plus dozens of artifacts from actual nuclear tests.
Located near UNLV | Find it on the Free-Range Art Highway road trip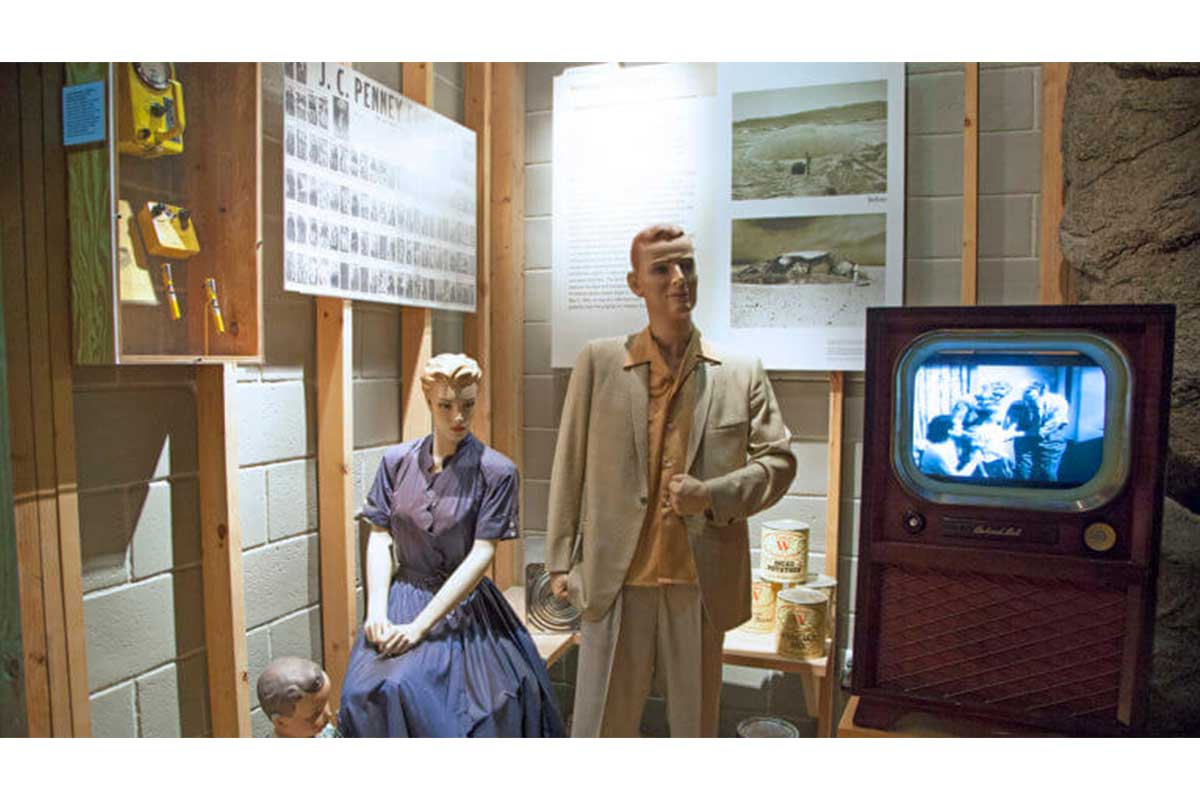 Bizarro Bonus: Monthly tours depart from the museum to the Nevada National Security Site including to Survival Town, a cute little village—complete with mannequin versions of picture-perfect 1950s families—constructed to test the bombs' impact on an actual "neighborhood." Tours involve high security and higher demand, but are well worth forfeiting your phone for a few hours—and booking well in advance.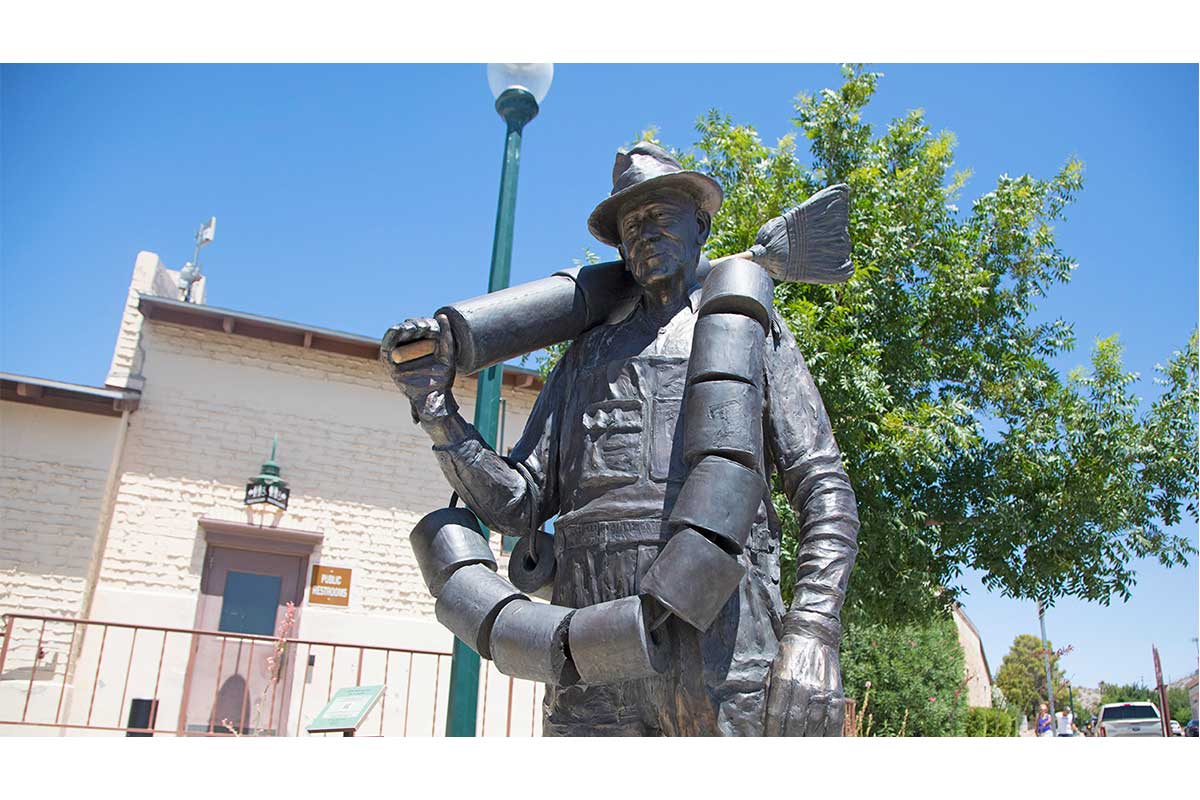 Alabam the Toilet Paper Man
Boulder City
Head up the hill if you wanna "roll" with one of our absolute favorite statues ever: Alabam, the Toilet Paper Hero of Hoover Dam. In the 1930s, many of the historic project's 7,000 construction jobs were strenuous, thankless, and unthinkably dangerous—like dangling from a rope, hundreds of feet above the Colorado River to plant and ignite dynamite. But Alabam's role was no less important: keeping the commodes clean, tidy, and fully stocked with fresh toilet paper. Today, Alabam stands proudly on a corner in Historic Downtown Boulder City, festooned with fresh T.P. like an artillery belt, waiting to ply you with some good, clean selfies.
Distance from Las Vegas: 25 mi / 30 min | Find it on the Neon to Nature road trip
Bizarro Bonus: Slink, lumber, or lurch into Tom Devlin's Monster Museum to ogle an unparalleled collection of screen-used props, creature suits, and classic monster movie memorabilia. A special makeup effects artist by trade, Devlin has taken his monster-making career from ghoul-ifying faces on The X-Files to creating the creepy puppets in Puppet Master and, finally, to Boulder City to share it with other horror flick aficionados and anyone curious about how things really go behind the scenes.
Coffin It Up at Coffinwood
Pahrump
If you're into coffin-shaped furniture, jewelry, purses, ping-pong tables, or really anything else—including actual coffins—this charming little mom-and-pop coffin shop just nails it. Even if you're not, make an appointment to tour the owners' coffin-themed home and workshop, peruse their hearse collection, or even exchange vows in their wedding chapel—all of which make for some truly undying memories. What started as a mission to create affordable coffins in response to an industry that exploits grieving people has evolved into a specialty custom order business, with big clients like the late Jeff Hannemen of Slayer. Basically, if you can dream it, Bryan Shroering can build it (as long as it's coffin-shaped, of course).
Distance from Las Vegas: 80 mi / 1.5 hr | Find it on the Death Valley Rally
Bizarro Bonus: While cruising around Pahrump, be sure to stop for a sweet treat at Seemore's Ice Cream, the self-proclaimed "World's Tallest Ice Cream Stand." (We haven't verified the claim, but the soft-serve steeple is enough to make us love the joint, regardless.) Then swing up to Crystal, if you feel like a cold one while matching wits with the tough-talking former-madam owner of Miss Kathy's Short Branch Saloon.
Longstreet Inn & Big Bovine
Amargosa Valley
Perched in the foothills of the Funeral Mountains on the outskirts of Death Valley National Park, this state-straddling casino-resort feels like a bizarre dream anytime, but especially while road tripping the Death Valley Rally. From the wooden biker greeting you at the front door to the live performers asking the audience to work their fog machine mid-show to the resident cat who trots nightly to his own reserved table—yep, all real. And then, out front, there it is: Big Bovine—an enormous, two-story cow offering a warm, #WeirdNevada welcome (or farewell) on behalf of the Silver State. And trust us: for the sake of your future stories, ask a local about the actual 3,000-pound cow that inspired this moooving memorial.
Distance from Las Vegas: 100 mi / 1.5 hr | Find it on the Death Valley Rally
Bizarro Bonus: The show must go on? Cruise 10 minutes south across the border to Amargosa Opera House, where local legend Marta Becket certainly thought so. After breaking down nearby—and settling here—the late proprietress of this far-flung auditorium performed opera for more than 40 years to whomever turned up in minuscule Death Valley Junction—as well as (and often only) to the permanent guests she personally painted on its walls.
Devils Hole at Ash Meadows National Wildlife Refuge
Amargosa Valley
To the world's rarest fish, it's home. To some (including infamous wacko Charles Manson), it's a portal to somewhere…else. The thing is, both are technically true. This small, watery opening (about 8 by 60 feet) formed 60,000 years ago, becoming isolated from other surface water about 12,000 years ago—cutting off the Devils Hole desert pupfish forever. They can't descend deep enough to navigate subterranean waterways…but guess what: neither can we. Although scientists have no idea how deep it goes, we assume it's pretty deep, because the 15,000-year-old "fossil water" here has occasionally been observed to "slosh" like inland tsunamis with two-meter-high waves—due to earthquakes as far as Mexico and even China.
Distance from Las Vegas: 90 mi / 1.5 hr | Find it on the Death Valley Rally
Bizarro Bonus: 25 miles north on US-95, more #WeirdNevada wonderment awaits in the form of the "World's Largest Firecracker" (outside the Alamo Fireworks Megastore) and the Area 51 Alien Center—part spaced-out truck stop curio shop and café, and part… well, the kind of only-in-Nevada establishment we can't exactly recommend you do much more than take an exterior photo of…
Worth the Trip
These Weird Nevada wonders are a little more "far-out" from Las Vegas. Next time you are road tripping through the rurals, make sure you add these to the itinerary. [Get more tips on how to get weird in Nevada's farther-flung small towns, ghost towns, and beyond right here.]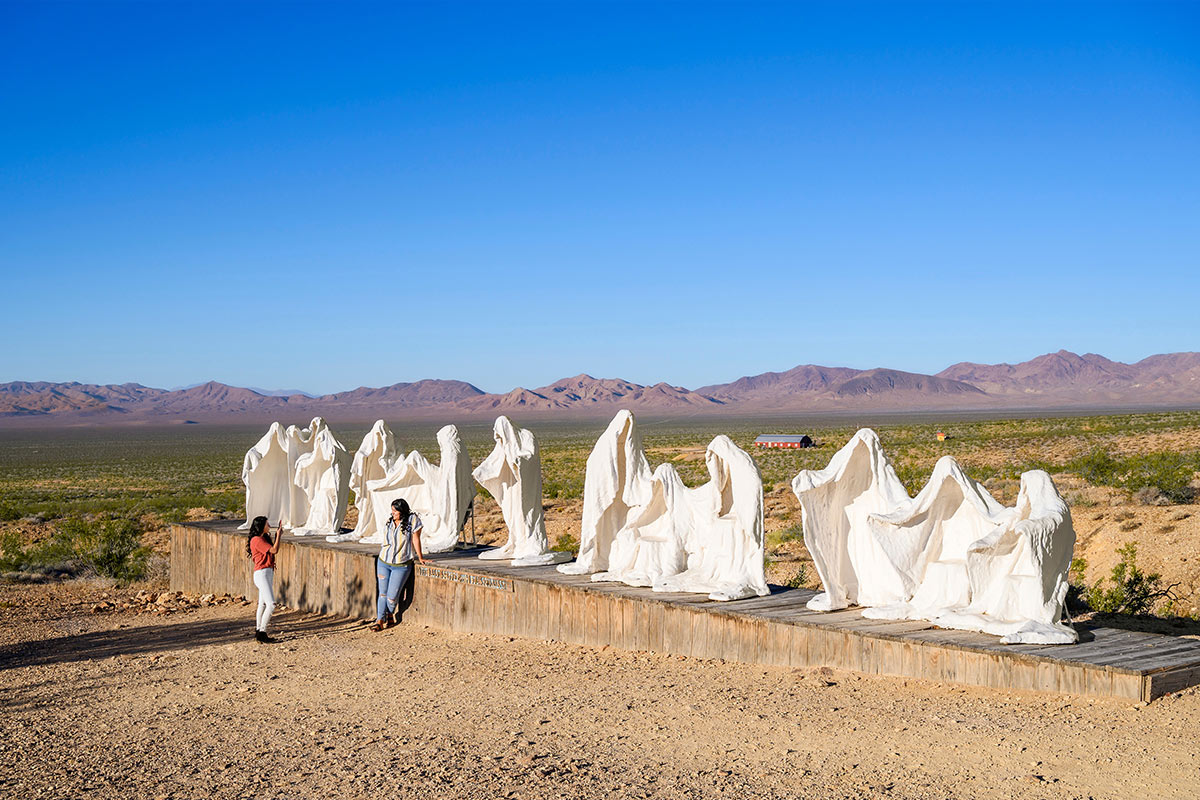 Goldwell Open Air Museum
Beatty
This avant-garde outdoor array of eccentric desert art, originally created by Belgian artists in the 1980s, is unlike any other "museum" you've ever visited. Charles Albert Szukalski's "The Last Supper" features life-sized plaster ghosts acting out Leonardo Da Vinci's famous fresco, while his "Ghost Rider" depicts another shrouded figure mounting a rusty old bike—pieces that are perfectly at home in a landscape overlooking an actual ghost town on the edge of Death Valley National Park. Other works to wander and ponder among: a 24-foot-tall miner (and his trusty… penguin), Lady Desert: The Venus of Nevada,  a female Icarus (named "Icara"), and a psychedelic mosaic couch (summer loungers beware!). .
Distance from Las Vegas: 120 mi / 2 hr | Find it on the Free-Range Art Highway and Death Valley Rally road trips
Bizarro Bonus: Once home to 5,000 fortune-seekers, Rhyolite was abandoned more than 100 years ago, but its iconic buildings still dazzle film crews, more photographers than any other Nevada ghost town, and anyone craving a vestigial glimpse of the West's boomtown era. Among its stubborn remnants is the famed Tom Kelly Bottle House, constructed of nearly 50,000 glass vessels.
International Car Forest of the Last Church
Goldfield
Located on the outskirts of the "living ghost town" of Goldfield, just off US-95 is one of the offbeat, art-tastic attractions that originally helped earn that stretch of road its "Free-Range Art Highway" nickname. This free, unconventional automotive art installation features upwards of 40 cars, vans, and trucks in curious arrangements—half-buried and sticking straight up out of the desert ground, straddling crevices, or even balancing delicately on top of one another—each one transformed into a creative, colorful vehicular canvas by invited guest artists and muralists. Don't expect much proselytizing from the religion-free "Last Church," but offerings are welcome for upkeep and to bring in new artists.
Distance from Las Vegas: 185 mi / 2.75 hr | Find it on the Free-Range Art Highway road trip
Bizarro Bonus: To Burning Man attendees, "Art Car" could mean a giant, LED-draped, EDM-blasting pirate ship "sailing" across the Black Rock Desert playa. But to Goldfield local Rocket Bob, it was all about the little details (thousands of them) on his whole-car canvases, which you'll find permanently parked on Goldfield's main drag.
The Clown Motel
Tonopah
Exactly what it sounds like, this clown-themed Uncommon Overnighter boasts what we officially estimate to be the largest private collection of clown figurines and memorabilia under the sun (and moon). We're talking a giant, lit-up clown sign welcoming (or scaring away) passing motorists; clown-ified paintings of Elton John, Jimi Hendrix, and other rock legends adorning the walls of every room; a spectacular gift shop corner; and a complimentary foam clown nose upon check-in. Oh yeah, and it's haunted…Thanks to a few ghostly miners rumored to have moved in from the Old Tonopah Cemetery next door, the property is popular with Travel Channel's Ghost Adventures and plenty of other paranormal enthusiasts.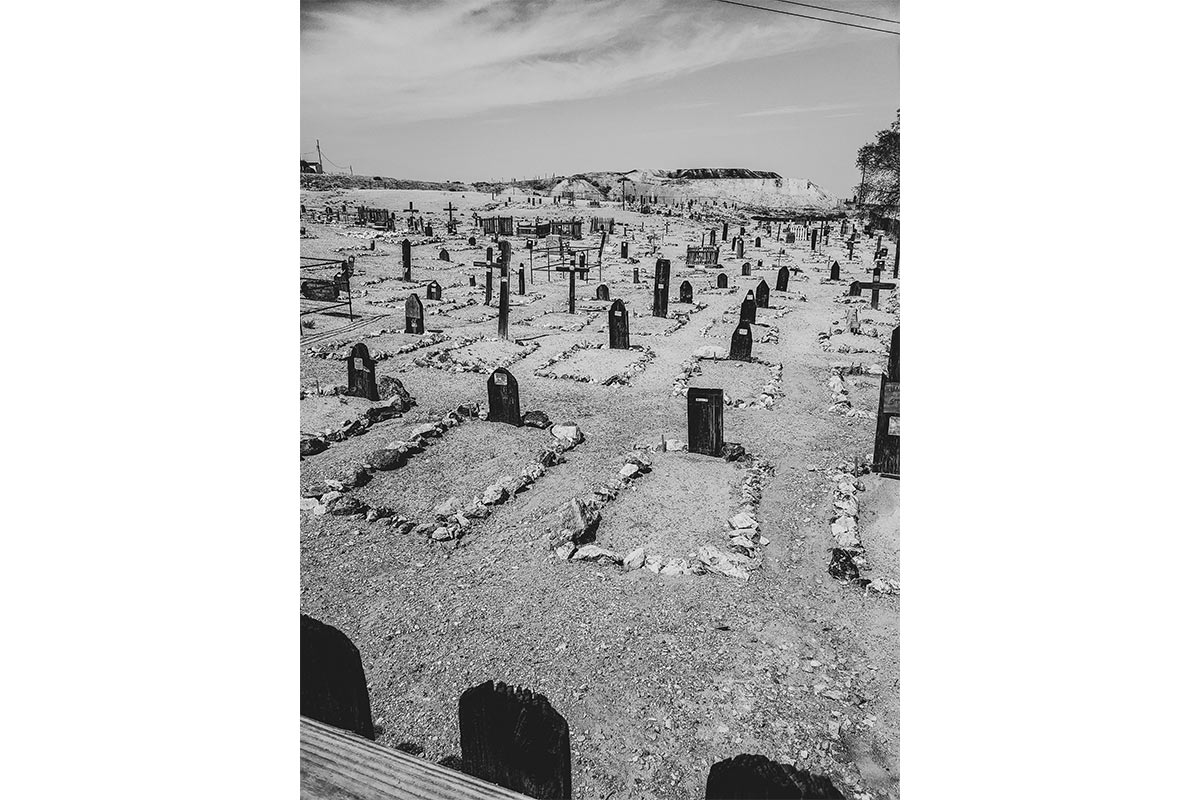 Distance from Las Vegas: 215 mi / 3.25 hr | Find it on the Free-Range Art Highway and Extraterrestrial Highway road trips
Bizarro Bonus: Check Tonopah's events calendar to book a Ghost Walk for guided, local expert-led tours to learn some spooked-out history of the Old Tonopah Cemetery and Clown Motel, as well as haunted historic buildings like The Mizpah Hotel and Tonopah Liquor Company. If timing doesn't work out, you can still take yourself on a self-guided tour of the graveyard.
Members of the editorial and news staff of the Las Vegas Review-Journal were not involved in the creation of this content.