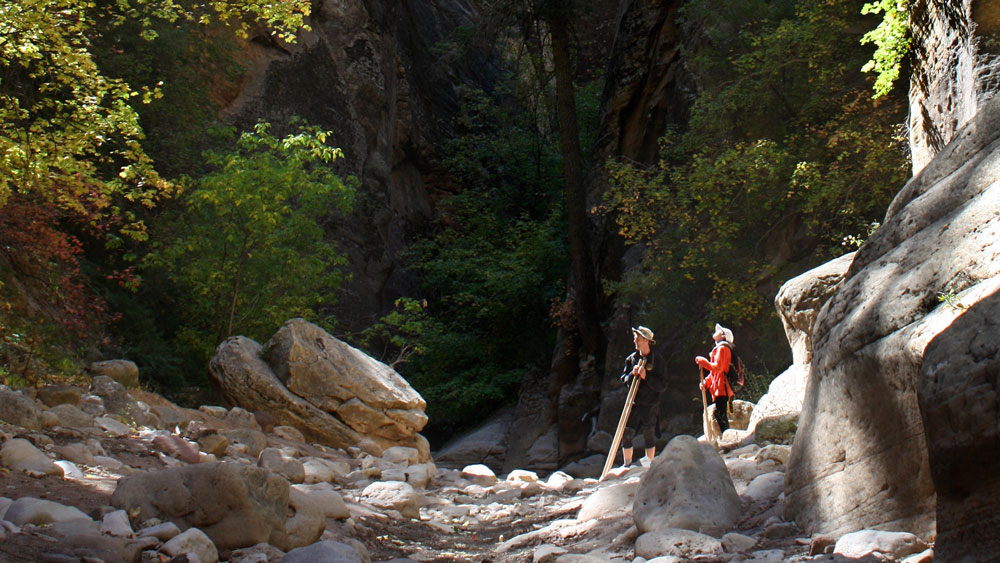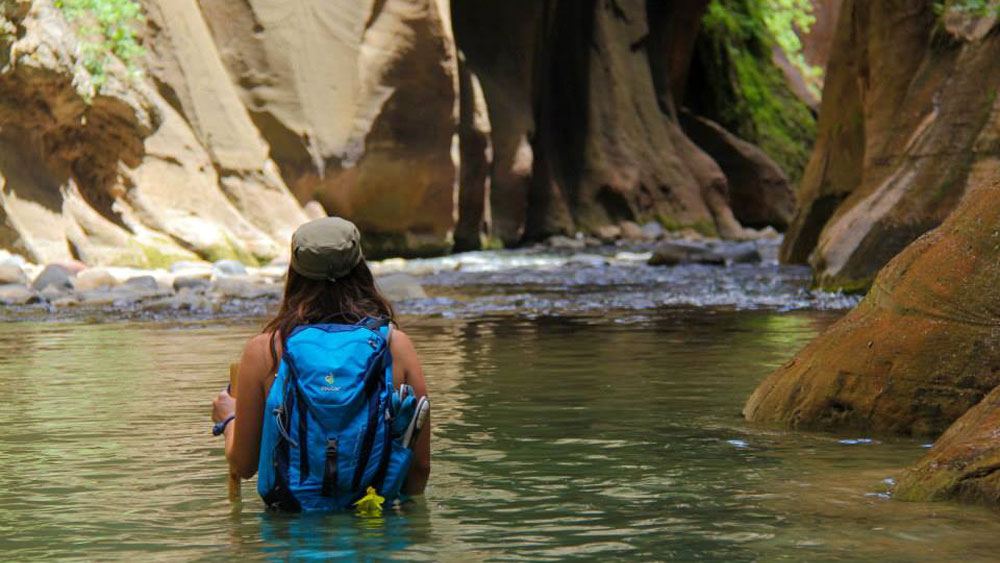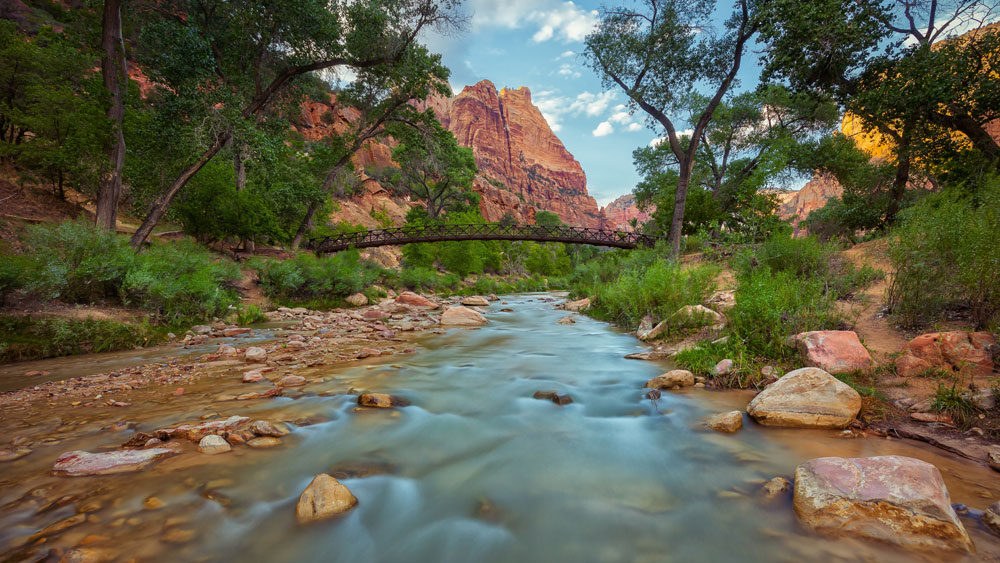 The main activity in summer for Las Vegans is finding new and different ways to beat the heat. If you are wilting under the glare of the sun, a trip to a chiller destination can solve your summer slump. You don't need to travel far from the sun-baked streets of the valley to find cool respite from the scorching summer heat.
Breathe in some fresh mountain air, take in stunning views and explore the natural beauty of Zion National Park.
You can hike, bike, and roller blade along sun-dappled trails, splurge on a horseback ride, plan a lengthy all-day lounge at a spa or traipse through cool waters that flow along the sandy floors of the towering sandstone canyons on a guided tour. No matter your skill level, age or pampering preference, there is an abundance of places to stay and things to do to in Zion to fulfill your vacation fantasy.
For a true budget experience, pitch a comfy tent at one of the three campgrounds inside the sprawling park. Just one hour in from Zion Canyon is the Lava Point Campground. Take the Kolob Terrace Road to a spacious campsite under the cool canopies of the Ponderosa pines and showy Aspen trees. The popular South and Watchman campgrounds fill up quickly. A reservation can be made three months in advance and is generally needed to ensure you have a place to camp.
Back-country campsites are plentiful and wildly popular. Take a tour along the west rim from Lava Point to the gorgeous Grotto for a 14-mile overnight back-country camping experience. Reservations and a permit are needed for all overnight backpacking trips.
If you are unable to nail down a reservation for one of the wilderness areas in Zion, there are still a number of impressive sites and activities you can experience in Zion National Park and the surrounding areas.
For those who prefer a little luxury during their summer getaway, there are many ways to stay at the Zion Ponderosa Ranch Resort, from a covered wagon to a posh chalet.
With plush furnishings, lush beds swathed in luxurious sheets and all of the comforts of a deluxe resort, the glamping tents place you minutes away from the sandstone cliffs of Zion. They are fully furnished and stocked just like a 5-star hotel room with all the benefits of an authentic camping experience.
Or you can lounge in a luxurious chalet with full kitchen, private bathroom, and sumptuous bedding with stunning views. Create a luxury camping experience in one of the rustic cabins and lodges that include all of the amenities of the Zion Ponderosa Ranch Resort.
When the temperatures soar, ditch the stuffy, air-conditioned rooms that stave off the heat for the refreshing outdoors. Summer is Zion's peak season, so book early or risk missing out on a memorable summer vacation.
For more information visit www.zionponderosa.com
Members of the editorial and news staff of the Las Vegas Review-Journal were not involved in the creation of this content.