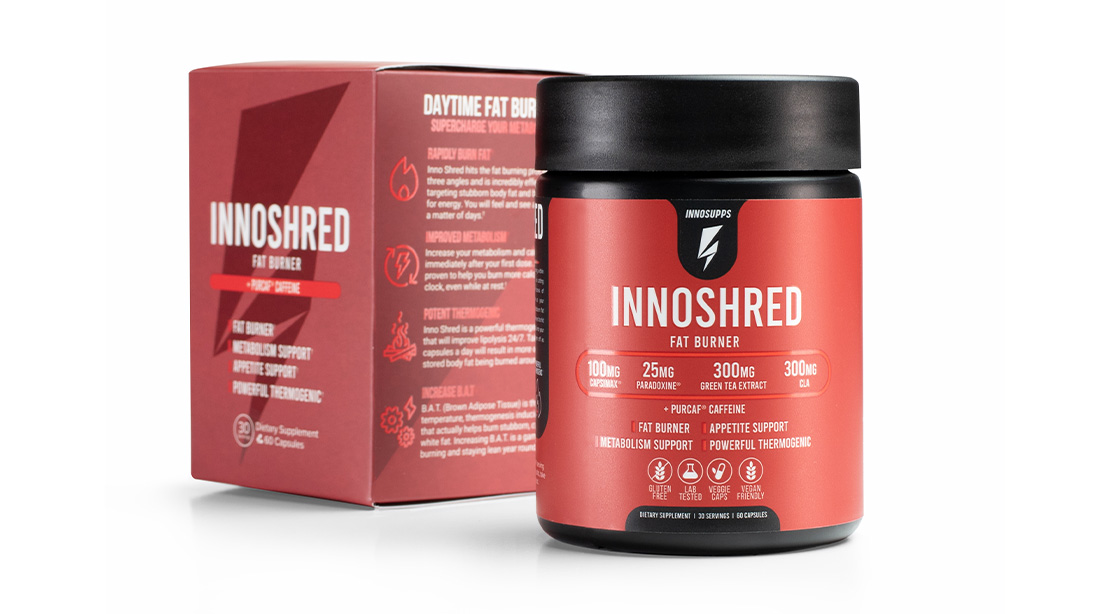 Are you working hard to lose weight but not seeing the desired results? It can be frustrating and disheartening when you continually ask yourself, "why can't I lose weight" no matter how much I diet or exercise.
Sometimes there are underlying factors like a medical condition and hormone imbalances. But typically, you make small mistakes without even realizing it that sabotage your weight loss efforts.
In this short article, we'll tell you five surprising reasons why you may not lose weight and what you can do to overcome them. 
You Pay Too Much Attention To and Overestimate Calories Burned 
People often determine how many calories to eat based on how many calories they think they are burning. It's never a good idea to adjust calorie intake based on how many calories a piece of exercise equipment or fitness tracker says you've burned.
That "calories burn" number on the treadmill and your fancy fitness watch are inaccurate. Way too many factors come into play to determine how many calories a workout will burn. You could have a slow metabolism and burn less, or you could be taking a quality thermogenic and burning more. 
What To Do About It
Calorie trackers can be a tool to track steps and see how hard you push yourself from workout to workout, but they need to be more accurate. Find an exercise regimen you can stick to and enjoy, push yourself as hard as you can, and focus more on tracking "calories in" from what you eat than tracking "calories out" from exercise. 
Check out this stimulant-free liquid thermogenic if you want an easy way to enhance calorie burn. Your watch won't know you are burning more calories, but you will! Expect to get hot, sweaty and have more endurance and a higher heart rate.
You Aren't Getting Enough Quality Sleep



A lot of research links poor sleep to weight gain and the inability to lose weight. Not getting seven to nine hours of quality rest every night is shown to lead to weight gain by negatively impacting your metabolism, increasing cortisol, throwing off your hunger, creating an imbalance of microbiome in your gut and killing energy levels.

(1)



What To Do About It


Get on a sleep schedule and stick to it, turn off blue-light emitting screens at least an hour before bed and find ways to wind down, such as a hot bath, meditating, or journaling. 
If you still have issues winding down, falling asleep and staying asleep, try natural stress-reducing and sleep-enhancing herbs.
Our favorite is a rare mushroom that grows in termite nests. It's relatively new to the supplement market but already has impressive clinical backing. It's not in many sleep aids yet, but you can find it in this one. 
3. Your Gut Bugs Are Out Of Balance
Emerging research is uncovering just how important the collection of bacteria in your gut is when it comes to your ability to lose weight. Several studies show that people with less diversity in their gut microbiomes are more likely to have a higher body mass index. 
What To Do About It
Research shows the best way to create and maintain the microbiome balance needed to lose weight is to remove the build-up of toxins (feces) stuck in your intestines and then provide your gut with a flood of diverse probiotics, prebiotics and postbiotics. 
Too Many "BLTs"


We aren't talking about the sandwich. BLT stands for bites, licks and tastes. You grab a piece of chocolate every time you pass your co-worker's desk, eat a few chips as you pack your kid's lunch, or taste while cooking to ensure you got it seasoned just right. 
Those are just a few examples of how seemingly innocent bites, licks and tastes could sabotage your weight loss efforts. One untracked bite here and there won't stop your progress, but if BLTs become a habit, you could quickly eat hundreds of extra calories daily. 
What To Do About It
Tracking macros or keeping a food log of all foods you eat (including those BLTs) can help you stay mindful of what you are actually eating. You should also ensure that you aren't indeed hungry! 
If you have too many BLTs because you are truly hungry, drink some water or have a protein shake using clean protein formulated with whey isolate or plant-based proteins.
It is also a good idea to look at your diet to ensure you are eating enough, which brings us to the most surprising reason you might not lose weight. 
You Aren't Eating Enough


Overeating can undoubtedly make you gain weight, but believe it or not, so can undereating. When you deprive your body of the fuel it needs to burn calories, it will begin to store food and enter "survival mode," which is when your body will start to store fat because it thinks it won't get any nutrients. 
When this happens, your body will start burning calories slower in an attempt to conserve its energy stores. This creates a vicious cycle that slows your metabolism to a point where you can stop losing weight altogether. Then the mental aspects kick in; you become frustrated your efforts aren't paying off, resort to stress or binge eating and boom, you've gained even more weight. 
What To Do About It
Calories are not your enemy. Your body needs them to function. Aim to lose weight slowly and steadily and never jump on the "fad diet" bandwagon. Focus on nutritious foods and plenty of lean protein, which is very satiating.
If you are still struggling with a ravishing appetite, natural herbs can help ease your hunger pains and curb cravings. You can find some of the most effective in this top-rated supplement. 
If You Are Still Struggling To Lose Weight, Your Metabolism Might Be To Blame
Metabolism naturally slows with age, and genetics can also come into play. Your metabolism could also be sluggish if you have been making mistake number five; under-eating and trapped in a lifelong cycle of yo-yo dieting.

What To Do About It
If you've corrected the five above-mentioned weight loss killers, it might be time to check into natural herbs that can boost your metabolism.
Mother Nature has several plants, herbs and compounds clinically shown to help boost metabolism by increasing your basal metabolic rate, creating more thermogenic brown fat in your body and increasing energy expenditure and fat oxidation.
Inno Shred is the most complete thermogenic fat burner we have reviewed. This natural but potent thermogenic contains several safe and natural ingredients clinically shown to provide natural energy, a boosted metabolism, enhanced fat burn and fewer cravings.
The formula has eight natural ingredients with solid clinical backing stating they can enhance metabolism, amplify 24/7 fat burn and mildly suppress the appetite. But most of the fat-burning benefits come from two of the ingredients.
Capsimax (Cayenne Pepper Fruit Extract): Studies show that taking Capsimax can help enhance metabolic rate, increase energy expenditure while active and at rest, curb cravings and mildly suppress appetite. Studies show that it helps you burn more calories without changing your diet or training program and that it can target areas of stubborn body fat. (2)
Grains of Paradise (Paradoxine®): Grains of paradise is clinically shown to help increase B.A.T. (brown adipose tissue), a type of fat you want because it is associated with weight loss and the ability to maintain a leaner body index year round. It is also clinically shown to help speed up your metabolism, allowing you to burn more calories while active and at rest without cutting calories or adding extra activity. (3)
Conclusion
If you struggle to lose weight no matter how hard you try, ensure one of the five reasons above isn't the issue. Either way, it certainly can't hurt to incorporate a quality thermogenic like Inno Shred into your daily regime. 
Click to read more about how Inno Shred can help you boost your metabolism to reach your weight loss goals faster and more efficiently. 
References:
​​

https://www.webmd.com/sleep-disorders/features/lack-of-sleep-weight-gainhttps://www.webmd.com/sleep-disorders/features/lack-of-sleep-weight-gain
The opinions in this article do not necessarily reflect the opinions of the Las Vegas Review-Journal and you should consult your doctor before beginning any new health related practice.
Members of the editorial and news staff of the Las Vegas Review-Journal were not involved in the creation of this content.