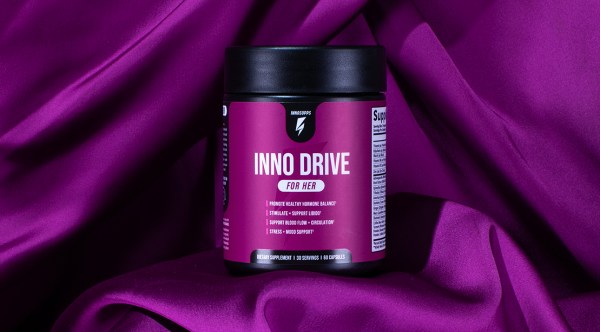 There are many reasons why a female might have a difficult time losing weight or packing on pounds despite exercising and adhering to a proper diet. It's common to believe this resistance occurs because of age or cursed genetics.
Those things do play a small role in your metabolism and where you store body fat. However, hormonal imbalances are a much more significant reason most women struggle to lose weight. Unexplained weight gain is one of many signs that your hormones are imbalanced and might be your body's way of asking for help.
If weight loss is your goal, it's essential to understand your hormones, not blame them. Read on to learn which hormones affect your weight (some will shock you) and how to ensure they are balanced to help avoid hormonal weight gain. 
6 Hormones That Control Weight and How To Fix Them 
Hormone 1: Insulin
Insulin is a hormone that regulates how the body uses and absorbs sugar, also known as glucose. Insulin isn't bad. In fact, too little can create other health issues. Insulin becomes problematic when your body becomes insulin resistant, which is tightly linked to obesity, inflammation and even chronic disease like diabetes.
The key to weight loss success is naturally controlling your insulin to shift your body from fat-storage mode to fat-burning mode.
Here are a few science-backed tips to help improve insulin sensitivity.
We aren't suggesting you stop eating carbs. Instead, aim to eat carbs that are low glycemic and high in fiber. You can also try incorporating a carb reduction and glucose support supplement with high-carb meals. 
Sleep deprivation causes increased blood sugar and results in more insulin secretion. Aim to get at least seven hours of quality sleep every night. If you struggle to fall asleep, this sleep aid has some great ingredients to help promote both sleep and nighttime fat burn. 
Research supports that both high and moderate-intensity exercise can improve insulin sensitivity and decrease insulin resistance.
There is evidence that omega-3 supplements can help improve insulin sensitivity in people with metabolic conditions. You can get more Omega 3s from fatty fish like salmon, nuts, seeds and plant oils.
Hormone 2: Thyroid
An underactive thyroid is a major player in weight-loss resistance. Unfortunately, many doctors don't test for thyroid function correctly. Even when they do, they often want to use a "bandaid" approach with pharmaceuticals instead of trying to find and treat the root cause. 
It is possible to optimize thyroid function naturally. Here are a few doctor-approved strategies that can improve this vital weight-regulating hormone.
Increase Zinc, Iodine, Selenium, Omega 3s and Vitamin D

 
Zinc, fish oil and vitamin D are all said to help improve thyroid function. You can change your diet to include more foods with these nutrients or get them in supplement form. (3,4)

An iodine deficiency can lead to a sluggish thyroid. Your body needs this mineral to make thyroid hormones. Adding a dash of iodized salt to your main meals should help you meet your requirements.
Selenium is another micronutrient that supports thyroid function. Brazil nuts are an excellent source of selenium.
Research shows that an unhealthy gut can cause thyroid issues. When the gut is improved, thyroid health improves, sometimes dramatically.
Evidence has established that having a flourishing gut microbiota is the best way to improve gut health, thereby improving thyroid function. The best way to create microbiome balance is to flood your body with healthy bacteria by adding probiotic-rich foods into your diet and taking a quality prebiotic and probiotic supplement. 
When you get stressed out, the hormone cortisol increases. This leads to slower metabolism, which drops T3 and T4 levels. Effective stress management helps your thyroid gland function at its best.
Consider doing stress-relieving techniques such as breathing exercises, yoga, meditation, getting quality sleep and supplementing with stress-reducing adaptogens such as ashwagandha.
Exercise is said to boost your thyroid hormones through several pathways. Studies show moderate intensity cardio can significantly affect levels of circulating thyroid hormones, reduce inflammation (which in excess can negatively affect T4 to T3 conversion) and increase metabolism, which is highly regulated by the thyroid gland. (6)
Hormone 3: Gut Hormones
Your gut produces several hormones that you've probably never heard of that play a crucial role in keeping blood sugar levels stable and regulating appetite.
Glucagon-like peptide-1 (GLP-1), cholecystokinin (CCK) and peptide YY (PYY) are all produced in your gut and need to be at healthy levels if you want to maintain a healthy weight.(7,8,9) 
A high protein diet, regular exercise and probiotic supplementation are all said to help manage these important gut hormones that can impact your weight. 
Additionally, the state of your gut, in general, has a close connection to your ability to lose weight. Studies show that moderate-weight people have different and much healthier gut bacteria than those that are overweight.
Research also tells us that gut bacteria can alter the way you store fat, impact insulin resistance and glucose in the blood and how you respond to other hunger hormones not produced in the gut that make you feel hungry or full, which we will discuss a little further down.(11,12,13)
Hormone 4: Cortisol
When stress levels are high, the stress hormone cortisol can increase too much and result in numerous health issues, including weight gain.
Cortisol isn't bad when levels are balanced. But if left unchecked, prolonged stress and high levels of cortisol cause high blood sugar, increased belly fat, high blood pressure, high cholesterol and muscle loss. (14,15)         
Here are some lifestyle changes that may help manage cortisol levels:
Hormone 5: Hunger Hormones 
Ghrelin and leptin are the hormones that regulate appetite. When these two hormones are out of whack, you will think you are hungry, even if you just ate a large meal. 
Ghrelin sends messages to your brain, letting it know it's time to eat. Essentially, its primary role is to increase your appetite. Leptin does the exact opposite. It is the fullness hormone and sends messages to your brain that you are full and should stop eating. 
Research shows that people with obesity have low ghrelin levels and are more sensitive to its effects, which can lead to overeating. Overweight people are also shown to have leptin resistance, which means your brain doesn't get the message from your stomach that it is full. 
Maintaining a healthy weight, not skipping meals, getting quality sleep, exercising and supplementing with herbs that help regulate appetite are all proven ways to balance your hunger hormones. 
Hormone 6: Sex Hormones  
Estrogen, progesterone and testosterone are the three primary sex hormones that play a role in weight management.
Estrogen
A sex hormone is responsible for regulating the female reproductive system, as well as the immune, skeletal and vascular systems. Estrogen levels change during life stages, such as menopause and throughout a woman's menstrual cycle. Both high and low estrogen levels in women can lead to weight gain and where your body stores fat. (16,17)
You can help naturally balance estrogen levels in many ways. This includes limiting refined sugar and carbs, not drinking alcohol and limiting environmental toxins. Keeping your gut healthy and supplementing with natural herbs like shatavari, maca root and zinc are all well-studied herbs to help promote healthy estrogen levels.  
Progesterone
Progesterone is a sex hormone produced in the ovaries following ovulation that plays several roles in the body, including the support of metabolic function. While progesterone doesn't directly cause weight gain, levels that are too high or too low can contribute to weight gain in several ways. 
Evidence shows too much progesterone can increase your hunger levels which may lead to overeating. But the most critical way progesterone can affect weight is how it interacts with estrogen. 
When both hormone levels are ideal, they regulate the other's effects. But if progesterone levels drop too low and this balance is disturbed, estrogen dominance can occur, which is a major player in hormonal weight gain.

Testosterone
While testosterone is the primary male sex hormone, women have and need healthy testosterone levels for optimal health, libido and weight management. 
Low testosterone can lead to muscle loss, fat gain, a low sex drive, mental fogginess and bone loss that can lead to osteoporosis.
Eating a diet low in saturated fats and high in healthy fats, weightlifting, getting enough sleep, lower stress levels and supplementing with things like zinc, vitamin D and a form of ashwagandha called KSM-66® are all said to help naturally boost testosterone levels.
Naturally Optimize Hormone Balance with Inno Supps Inno Drive: For Her 
Each of these six hormones is crucial for controlling weight, but those last two (cortisol and your sex hormones) may be the most important for females to hone in on to combat hormonal weight gain. Luckily, these hormones can easily be balanced with a little help from Mother Nature.
Specific adaptogens and nutrients like ashwagandha, B vitamins, zinc, shatavari, maca root, damiana, epimedium and tribulus are all shown to help balance hormonal fluctuations. They regulate weight and impact your sexual health and overall female vitality. 
There aren't many supplement companies that prioritize female hormone health, so finding these herbs in one supplement and effective dosages are challenging.

Inno Supps, a trusted leader in the supplement space, recently released several products that prioritize the health of their female customers, one being the doctor-recommended female hormone health supplement Inno Drive: For Her.

Inno Drive: For Her has all of the natural adaptogens, herbs and nutrients above in effective dosages to support hormone balance and optimal cortisol levels. Plus, an accelerated circulation blend that helps combat low libido, another issue women with imbalanced hormones face. 
Conclusion
Many aspects can contribute to weight gain and weight loss resistance. Hormonal imbalances tend to be the most overlooked. 
Ensure that the six types of hormones mentioned in this article are balanced and you should see significant improvements in your ability to lose weight. 
If you are interested in optimizing some of the most important hormones that can lead to hormonal weight gain, check out the Inno Supps website to learn more about how Inno Drive: For Her can help balance your hormones to ignite healthy and sustainable weight loss!
References
1: https://pubmed.ncbi.nlm.nih.gov/30317615/ 
2: https://pubmed.ncbi.nlm.nih.gov/29397563/ 
3: ​​https://pubmed.ncbi.nlm.nih.gov/23960398/
4: https://www.ncbi.nlm.nih.gov/pmc/articles/PMC6166548/
5: https://pubmed.ncbi.nlm.nih.gov/32545596/ 
6: https://pubmed.ncbi.nlm.nih.gov/16380698/ 
7: https://pubmed.ncbi.nlm.nih.gov/31767182/ 
8: https://pubmed.ncbi.nlm.nih.gov/28685026/ 
9: https://pubmed.ncbi.nlm.nih.gov/30678628/ 
10: https://pubmed.ncbi.nlm.nih.gov/19043404/ 
11: https://pubmed.ncbi.nlm.nih.gov/15505215/ 
12: https://pubmed.ncbi.nlm.nih.gov/17456850/ 
13: https://pubmed.ncbi.nlm.nih.gov/27616451/ 
14: https://pubmed.ncbi.nlm.nih.gov/11070333/ 
15: https://pubmed.ncbi.nlm.nih.gov/15211363/ 
16: https://pubmed.ncbi.nlm.nih.gov/28982486/
17: https://academic.oup.com/humupd/article/23/3/300/3058798 
The opinions in this article do not necessarily reflect the opinions of the Las Vegas Review-Journal and you should consult your doctor before beginning any new health related practice.
Members of the editorial and news staff of the Las Vegas Review-Journal were not involved in the creation of this content.