You want to get shredded for the new year, but you may be trying to figure out where to start. It's hard to know which supplements to take and in what order. There are so many different products on the market, and it can take time to figure out which ones work. The Inno Supps New Year Shred Stack could be your answer. 
This stack of five supplements comes with a day-time fat burner, a night-time fat burner and sleep aid, thermogenic carnitine, digestive aid, and conjugated linoleic acid (CLA). With this stack, you'll see results quickly and easily — without any guesswork.
As the new year embarks, thinking about your resolutions and how to start fresh is natural. If your goal is to shed the extra pounds you gained during the holiday season, then there's no better way to achieve it than by considering Inno Supps New Year Shred Stack. 
Not only is this stack designed to help you shred unwanted fat quickly, but its natural ingredients are sure to boost your energy levels significantly — making powering through each workout even easier! 
In this review, let's look at whether or not this stack delivers on its promises, delve into what goes into each supplement, and examine why they're essential components for successful shredding in 2023. 
New Year Shred Stack Highlights
The New Year Shred Stack comprises five essential supplements that make shedding fat this year a breeze. When you take this stack, you'll experience the following:
Optimum fat burn

Ample energy

Deep sleep

Better digestive health — no bloating or constipation 
The supplements in this stack are combined to supercharge fat burn around the clock while you experience a clean detox to give you a fresh start for the year ahead. 
To start your day burning fat, the New Year Shred Stack has Inno Shred, Volcarn 2000, and CLA 1200. Then, you'll take Night Shred or Night Shred Black by night to keep the fat-burning as you sleep. And as you experience 24/7 fat burn, the New Year Shred Stack also includes a total body cleanse with its Inno Cleanse supplement designed to flush out harmful toxins. 
The New Year Shred Stack is produced by the cutting-edge sports nutrition company Inno Supps. Inno Supps is a leader in the supplement market and only creates natural supplements with no artificial ingredients, fillers, or additives. 
Let's dive into an overview of all the supplements that comprise this New Year special and the powerful ingredients that lie in them. 
Inno Shred 
Inno Shred is a powerful thermogenic designed to accelerate your metabolism and help burn calories even after your workout. Inno Shred contains clinically backed ingredients like grains of paradise and Capsimax® that have been proven to help increase metabolisms (). It also includes other powerful ingredients, such as green tea leaf extract, CLA, green coffee beans, organic caffeine, and rauwolscine. Together, these ingredients will:
Rapidly burn fat

Improve your metabolism

Increase BAT (brown adipose tissue) to help you burn fat cells 
Volcarn 2000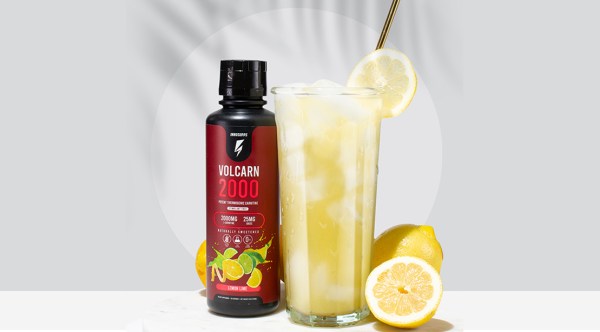 Inno Supps Volcarn 2000 is here to take your metabolism to the next level! With its potent combination of l-carnitine and gamma-butyrobetaine (GBEEC), Volcarn 2000 will help your body burn stored fat while boosting its production of ATP — the energy currency of cells. After taking Volcarn 2000, you'll see a natural increase in energy levels and improved mental focus. 
And let's not forget about sweating; with Volcarn 2000, you'll sweat more during workouts, leading to more effective weight loss results when it comes to burning fat and getting healthy in a realizable way. 
CLA 1200 
The top-of-the-line CLA 1200 supplement is here to support you in achieving your goals. This revolutionary formula features a powerful blend of naturally derived ingredients that synergistically help your body's natural fat-burning process (). In addition, 1200 mg of CLA per serving provides an optimal dose of essential fatty acids. 
The result? You'll be able to give your metabolism the kick it needs while helping maintain lean muscle mass as you slim down. Combined with regular exercise and a balanced diet, this supplement can help you achieve incredible results in no time. 
Night Shred/Night Shred Black

Another component of the New Shred Stack is the Inno Supps Night Shred or Night Shred Black — choose the best formula for your body. These innovative products are designed to help you maximize sleep and accelerate the fat-burning process quickly.
The power of time-released Zylaria™ in the original Night Shred formula helps create a powerful wave of relaxation, so you can get to sleep faster and wake up refreshed. With a natural blend of metabolism-boosting ingredients, NightShred helps prime your body smoothly and puts it into an optimal state for fat-burning.
Take it one step further with the advanced Night Shred Black product. This cutting-edge formula is designed for seasoned supplement users who want deep sleep and intense fat-burning power. In addition, its revolutionary formulation helps to tackle late-night cravings that often derail your diet. 
Inno Cleanse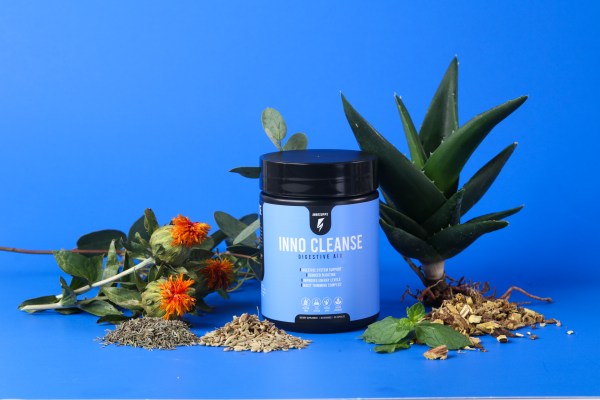 Inno Cleanse is a digestive aid designed to flush out toxins in your gut and intestine. So you'll no longer have to worry about carrying excess waste. You could see dramatic results with your cleanse in as little as 24-48 hours!
In no time, you'll notice improved digestion and metabolism function. Your system will become more efficient, leading to a healthier lifestyle overall. Overall, there are multiple benefits to using this product, such as a smaller waistline and improved digestive health—no more lingering toxins in your system, bloating, or constipation! The ingredients that make this happen are:
Cascara Sagrada:

a

smooth and gentle laxative

Cape Aloe: an

antioxidant that acts as a natural laxative and relieves constipation

Fennel Seed:

a rich source of fiber that helps with weight loss and flushing out excess fluids

 
Bentonite:

helps you detox

Milk Thistle:

improves liver health 
Overall Value 
Five potent supplements work synergistically to help you shred fat, improve sleep, and cleanse your body in the Inno Supps New Year Shred Stack. It sounds like the perfect way to start your 2023 fitness journey. There's no better way to set yourself up for success than having everything you need to be fat-burning around the clock. So if you're looking for a boost to jump-start your fitness goals this year, give the New Year Shred Stack a try—you won't be disappointed.
The opinions in this article do not necessarily reflect the opinions of the Las Vegas Review-Journal and you should consult your doctor before beginning any new health related practice.
Members of the editorial and news staff of the Las Vegas Review-Journal were not involved in the creation of this content.