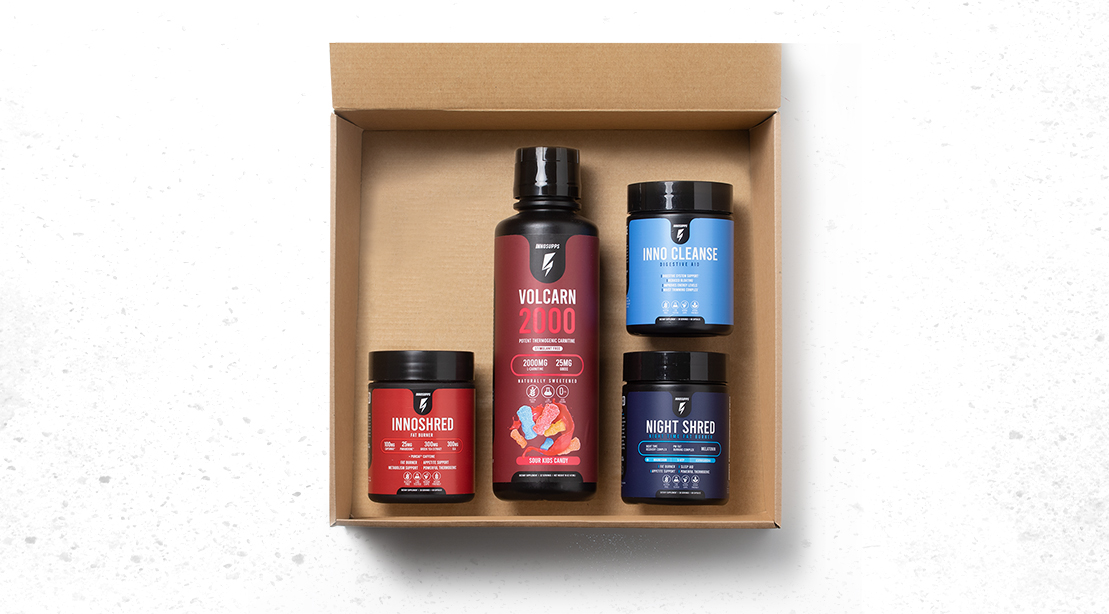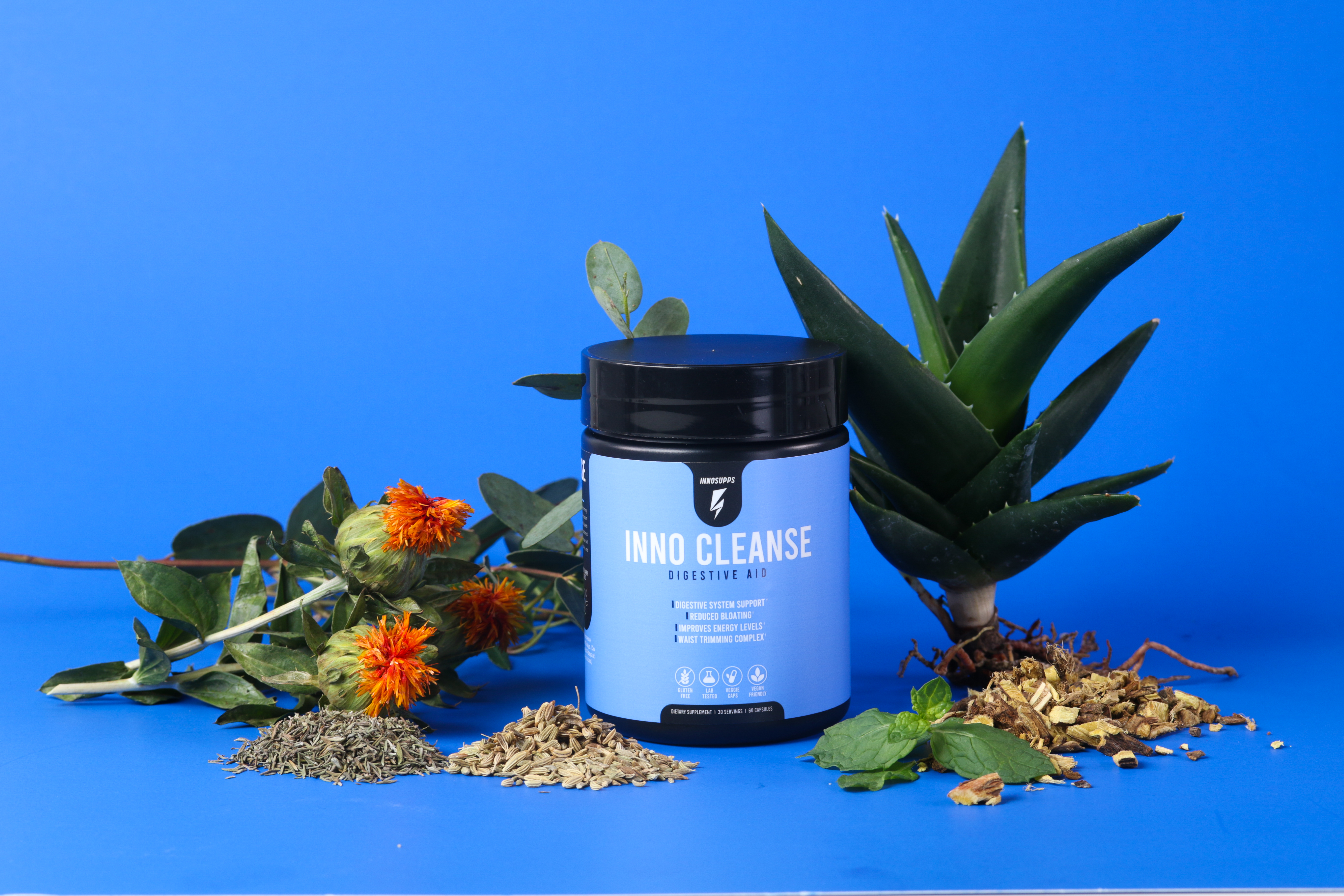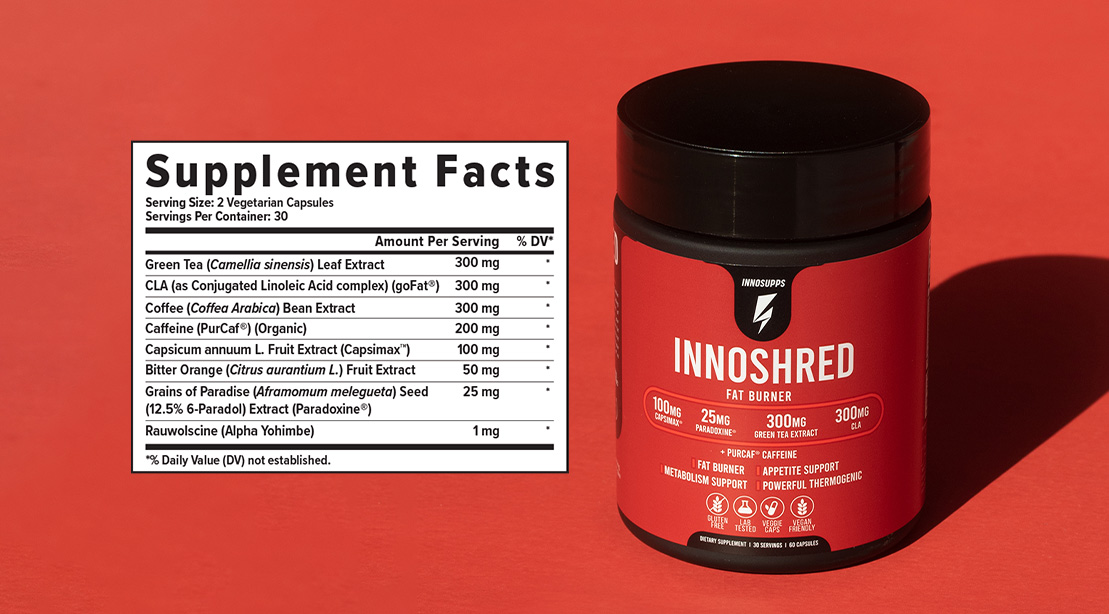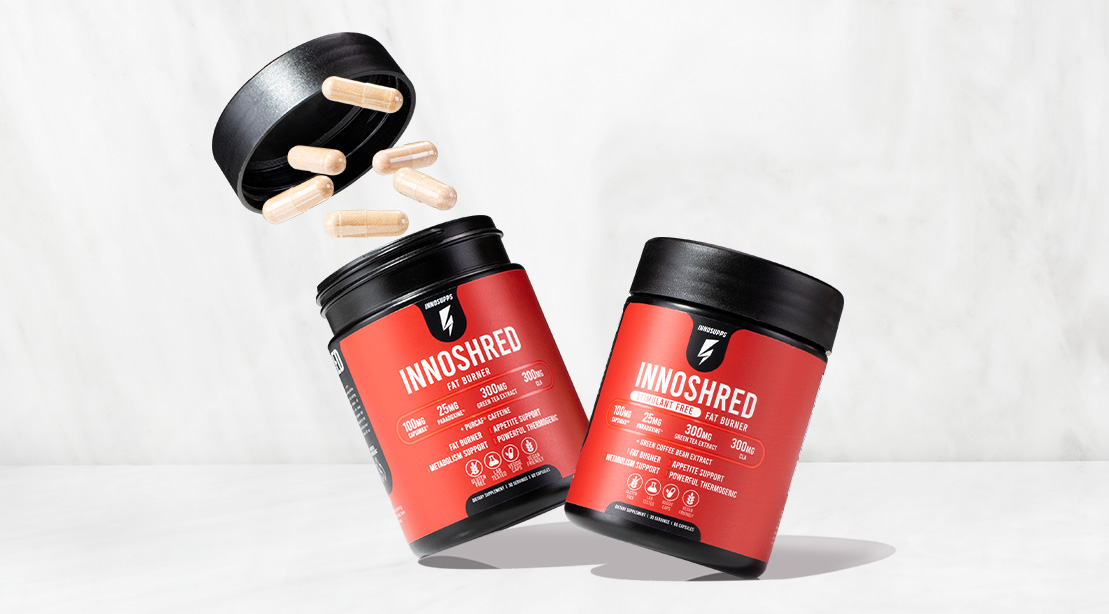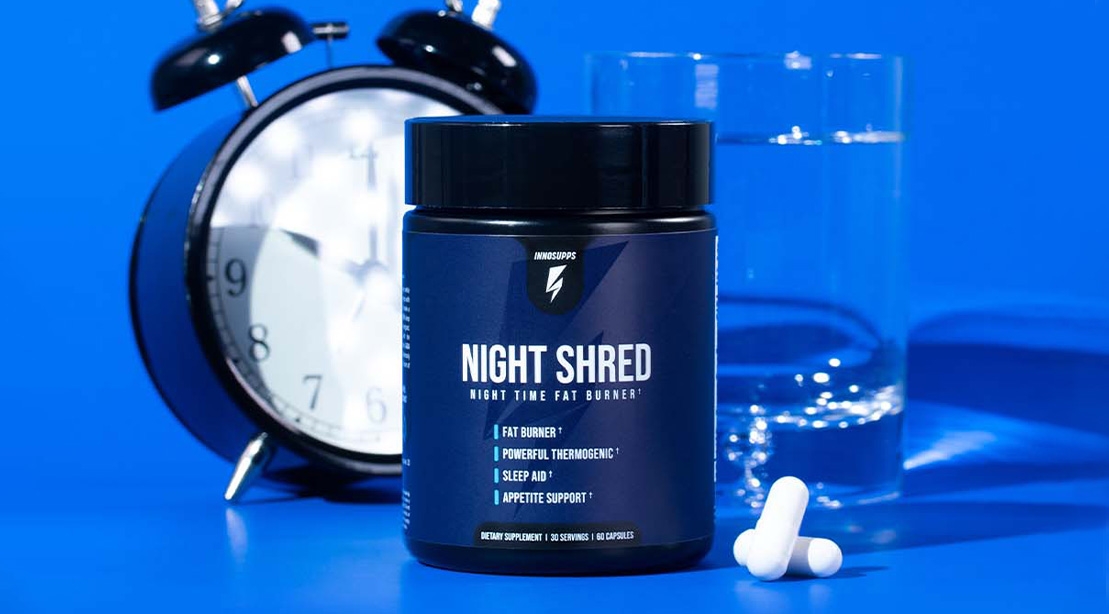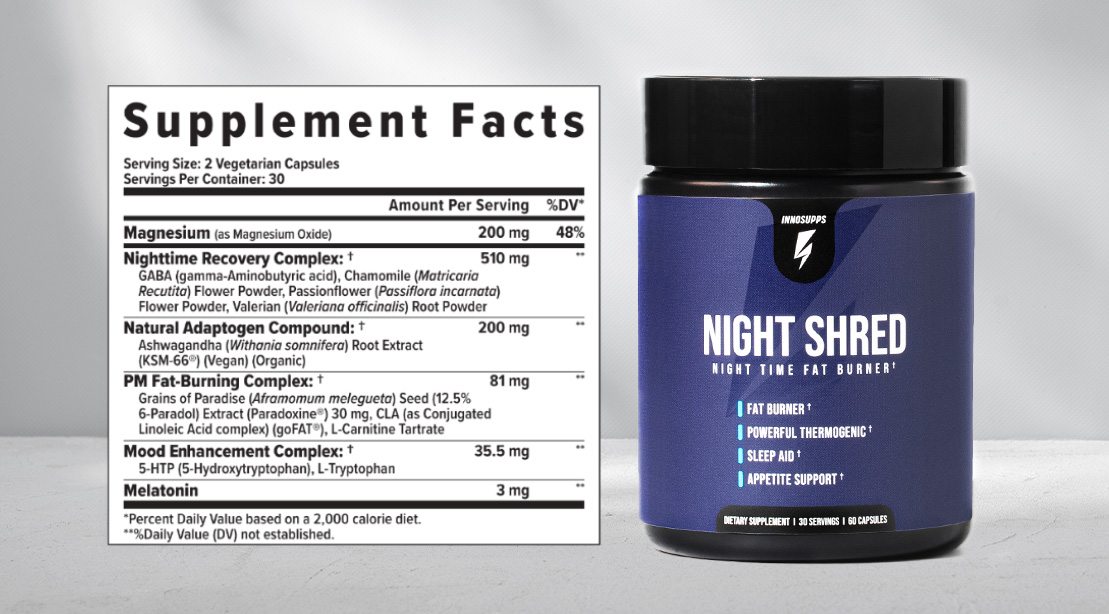 Most people know that slow and steady wins the weight loss race. But that doesn't stop most from wanting to lose weight fast. Most people are more motivated when they see the scale moving down quickly and their belly shrinking.
The problem is that most need to learn how to go about rapid weight loss safely. They think the only way to lose weight fast is with a crash or fad diet and endless hours of cardio. These things might work short-term, but they invariably backfire. 
If you are tired of slowly chipping away at your weight loss goals and looking to kick your weight loss journey into high gear safely, you're in the right place. Read on for some tips and tricks for losing weight safely but at a much faster pace. 
Five Easy and Safe Ways To Lose Weight Fast
It's important to note most doctors and weight loss experts agree that the weight is more likely to stay off if you lose weight gradually, at a pace of around one to two pounds per week. The thinking behind this is that if you shed pounds too fast, you'll lose muscle, bone and water instead of fat. 
That is true, but only if you take the wrong approach.
Fast weight loss is typically only a problem when you don't know how to go about it safely. Here are five proven tips to help you lose weight fast without compromising your health.
Figure out your "why."
This might sound silly, but even neuroscientists say that knowing exactly why you want to lose weight will amplify results. Far too often, people start a diet or exercise program thinking they know why but don't.
Wanting to lose weight is vague. Your "why" is more profound than that; you must specifically identify it if you want to succeed. Your "why" can be anything; it must be specific and invoke emotion. Ask yourself who and/or what motivates me to live a healthier, longer life.
Once you have figured it out, write it down and remind yourself of your "why" every morning and whenever you feel like skipping the gym or caving to a food temptation. 
Take an inside out approach 
Your mind isn't the only thing on the inside that needs to be healthy to lose weight fast. Losing weight is largely an internal process. When you make necessary changes on the inside, the changes on the outside naturally begin to take place faster and easier.

If you have vitamin and mineral deficiencies, poor gut health and your hormones are out of balance, your body will fight back, making weight loss nearly impossible. 
Flood your body with nutrients.

When your body is low on vitamins, minerals, antioxidants and micronutrients, you will not be less healthy, but your appetite can increase, prompting you to eat more to replenish the nutrients you're missing. Ensure you are eating balanced meals that consist of whole foods, and then fill the gaps with

daily multivitamins

and a quality

greens and superfood blend

.



Pro Tip:

Did you know that most people are deficient in vitamin D? Not having enough of the "sunshine vitamin" can contribute to an inability to lose weight through several pathways. In addition to a multivitamin, consider supplementing with some

extra vitamin D3

.

(1,2)



Prioritize gut health.

Chances are

your gut is trying to tell you a lot about your health

, one being that it needs to be healthier to lose weight. Most people don't realize that the gut helps regulate metabolism, can alter the way you store fat, impact insulin resistance and glucose in the blood, and determine how you respond to the hormones that make you feel hungry or full. Your gut must be healthy to lose weight fast and keep it off.

(3,4,5,6)



Pro Tip:

A good starting point is cleansing your body of the pounds of toxic waste in your intestines and then balancing your gut microbiome. This will help create a healthy environment in your gut that makes it easier to lose weight. This is a

safe and gentle cleanse with thousands of positive reviews

. Follow it up with some

quality prebiotics and probiotics

and seal the deal with

postbiotics

and you'll be good to go, 
Focus on what you eat, not just how much
You need to nix low nutritional value foods and drinks for the most rapid results. We aren't saying you should deprive yourself or always say no to a treat here and there. But you should omit heavily processed foods and "empty" calories. 
Typically, you'll see the fastest results when you cut out or drastically limit these foods and drinks:
Any drinks with calories –

Sodas, juice, sweetened tea, coffee drinks and alcohol are what we call "empty calories." They do nothing to keep you full and quickly add up. Aim only to drink water and lots of it. Water is well known to help with satiety and even increase your metabolism. Studies show that your resting energy expenditure increases by 24 percent to 30 percent within 10 minutes of drinking water.

(7)



Desserts –

Unless it is a portioned serving of fruit or a healthy protein treat, processed sugars need to go—even ones with less added sugar or healthier ingredients.

Fast Food –

Typically, fast food is loaded with calories and sodium. Even those salads you think are healthy could have more calories than a burger and fries.



Packaged Snack Foods –

Granola bars, crackers and trail mix may seem healthy, but these foods rarely provide satiety or nutritional value. Instead, have a

protein shake

with a serving of fruit or plain nuts and some Greek yogurt. 

"Health" Foods –

Just because it's gluten-free, vegan, or "healthy" doesn't mean it's low calorie. In fact, many of these foods have a higher calorie count per serving.



Refined and High GI Carbs –

Foods with refined grains, such as white bread and cereal, won't keep you full very long and can mess with your blood sugar. Instead, opt for oats, quinoa, sweet potato, or any lower GI whole grain that takes longer to digest. 
These foods and drinks can interfere with rapid weight loss because they have more calories per bite, are not satiating, and can even cause your body to store calories as fat instead of burning them for energy.

Prioritize lean protein; it's the most satiating, and focus on foods that give you more volume and nutrition per bite, with fewer calories. It also helps to add a carb reducer and glucose support supplement to your carb-heavy meals. 
Don't skimp on sleep and rest days 
A surefire way to slow down your weight loss efforts and possibly even gain weight is slacking on quality sleep and not giving your body enough rest between workouts. 
An unrested body will not only be too exhausted to get a good workout. It can also increase the stress hormone cortisol, and the hunger hormones ghrelin and leptin, slow your metabolism and change the state of your gut microbiome—all things that impact how quickly you can lose weight. (7)
 Rest days are just as important as your time in the gym. Your muscles grow and become stronger during rest, not your workouts! Taking regular breaks allows your body to recover and repair.
When it comes to sleep, getting seven to nine hours every night is non-negotiable if you want to lose weight fast. But sleep quantity isn't the only thing that matters—sleep quality and sticking to a consistent sleep schedule matter too. (8) If you have trouble sleeping, try these three researched-backed tips for better sleep!

Give your metabolism a boost 
You can forget quick results if you have a slow metabolism. Numerous factors can contribute to a sluggish metabolism, but the good news is your metabolism isn't stuck. You can do some things to speed up your metabolism for both short and long-term results.

Exercise, especially with resistance:

Weight training builds muscle, and muscle boosts metabolism.



Don't skip meals:

It might sound counterintuitive, but undereating can actually damage your metabolism. Ensure you are eating enough to fuel your body and workouts. 

Consume metabolism-boosting foods and supplements:

Fat-burning foods like protein, spicy peppers and green tea have been proven to skyrocket metabolism. It's nearly impossible to consume effective dosages of these foods and drinks by eating and drinking them.

This top-rated supplement for fat loss

contains potent natural extracts of both. 
If You Want Safe, Rapid Weight Loss – Inno Supps' Thermo Shred Stack Can Help 
To lose weight fast, you must diet and exercise; that's no secret. The secret to losing weight fast and safely is to create an internal environment that primes your body to burn more fat, optimize calorie burn and make the most out of your exercise time. 
The Thermo Shred Stack by Inno Supps contains four best-selling supplements to help you safely achieve these things. 
Inno Cleanse 
As discussed, weight loss on the outside starts on the inside. Of all the things we mentioned, the state of your gut is probably the most critical. 
Inno Cleanse is a safe and gentle cleanse that helps your body flush out toxins that get backed up in your intestines, leading to weight gain and stomach bloat and it works fast.
After only one dose of Inno Cleanse, most users dropped anywhere from two to five pounds and saw a flattening of the stomach due to excreting built-up waste and decreasing bloating and water retention. With consistent use, some customers report losing upwards of 20 pounds.
Volcarn 2000
Have you ever wanted to FEEL fat leaving your body? That is exactly what you will experience when you take Volcarn 2000. Expect to feel hot and sweaty and get your heart rate into the "fat-burning zone" faster and longer. 
You can go to the gym but you must maximize your workouts to see optimal results. Volcarn 2000 is a stimulant-free liquid thermogenic carnitine that will give you the energy and endurance to make the most of your workouts. It also helps your body utilize fat cells and convert them to ™ATP, where they can be torched off for energy! (9)
Night Shred
You can get seven to nine hours of sleep, but it will only do a little good if it's quality sleep. Furthermore, you'll have difficulty falling asleep if your mind is racing.
That is where Night Shred comes to the rescue. It has science-backed ingredients that help you fall asleep, sleep deeper and sleep longer without waking up groggy. Plus, it has a PM Fat-Burning Complex that you won't find in other sleep aids that primes your body to accelerate the fat-burning process. 
Inno Supps has two versions of this top-selling sleep aid thermogenic. Night Shred and Night Shred Black. They have similar ingredient profiles; the most significant difference is that one has the stress-relieving adaptogen ashwagandha, KSM-66®, and the other has a rare sleep-inducing mushroom called Zylaria™. (10,11)
Inno Shred
And last but not least, your appetite must be controlled, and your metabolism must be optimized for safe and rapid weight loss. Believe it or not, many natural herbs can drastically help with this. 
Inno Shred contains several potent but safe natural ingredients scientifically proven to jack up your metabolic rate and increase energy expenditure while active and at rest. They also target the most stubborn body fat stores and burn them up for energy, naturally increase brown adipose tissue (a type of fat you want), mobilize fat trapped in your cells, stimulate appetite and curb cravings. (12,13,14,15,16,17)
Inno Shred has thousands of four- and five-star reviews is endorsed and used by physicians and it even comes in a stimulant-free version for those sensitive to or wanting to cut back on caffeine.
Conclusion 
It isn't unhealthy when you take the right approach to lose weight fast. In fact, in many ways, it can be healthier. The strategies above focus on whole body health, metabolic health, having a healthy mindset and eating foods that are good for your body. 
Not to mention, for many, seeing the fat fall off fast is exactly what they need to find the motivation to keep going, which can put you in the right mindset to stick it out, reach your goals and then create habits that keep the weight off! 
With the right mindset, strategy and a few elements from nature like the ones in the Thermo Shred Stack, you can safely and efficiently reach your weight loss goals faster than ever.
Visit the Inno Supps website to pick up your stack and learn more about how the Thermo Shred Stack is helping tens of thousands of people have a safe and unfair advantage to reach their weight loss goals. 
References
1: https://www.ncbi.nlm.nih.gov/pmc/articles/PMC3356951/
2: https://pubmed.ncbi.nlm.nih.gov/24622804/
3: https://pubmed.ncbi.nlm.nih.gov/19043404/ 
4: https://pubmed.ncbi.nlm.nih.gov/15505215/ 
5: https://pubmed.ncbi.nlm.nih.gov/17456850/ 
6: https://pubmed.ncbi.nlm.nih.gov/27616451/ 
7:https://pubmed.ncbi.nlm.nih.gov/14671205/ 
8: https://www.ncbi.nlm.nih.gov/pmc/articles/PMC6779243/
9: https://www.ncbi.nlm.nih.gov/pmc/articles/PMC6196958/
10: https://pubmed.ncbi.nlm.nih.gov/31743774/ 
11: https://www.ncbi.nlm.nih.gov/pmc/articles/PMC3573577/
12: https://nulivscience.com/ingredients/zylaria/ 
13: https://tinyurl.com/4kt8fyrx 
14: https://pubmed.ncbi.nlm.nih.gov/23308394/ 
15 https://pubmed.ncbi.nlm.nih.gov/17214405/ 
16: https://pubmed.ncbi.nlm.nih.gov/27393090/ 
17: https://pubmed.ncbi.nlm.nih.gov/30335479/ 
18: https://,pubmed.ncbi.nlm.nih.gov/9270977/ 
The opinions in this article do not necessarily reflect the opinions of the Las Vegas Review-Journal and you should consult your doctor before beginning any new health related practice.
The opinions in this article do not necessarily reflect the opinions of the Las Vegas Review-Journal and you should consult your doctor before beginning any new health related practice.