Whether you're looking to ogle Ice Age fossils, meander among natural arches and ancient art, or venture off-grid into a haven of otherwordly rock formations, read on to find out what awaits you at Nevada's three unique national monuments.
Tule Springs Fossil Beds National Monument
Some of the most complete, extensive and valuable records of Ice Age fossils in the entire planet were—and continue to be—discovered at Tule Springs. We're talking Columbian mammoths, saber-toothed cats, dire wolves and camelops. Crazy enough, this 22,650-acre jackpot of rare flora and 200,000-year-old fauna lies just past where the pavement ends at the Las Vegas Metropolitan Area's northern edge.
The 3.25-mile Aliante Loop trail offers chances to spot fossils and take in uninterrupted views of the Las Vegas Range. The five interpretive stops feature QR codes, allowing you to dig deeper into each spot's story. In spring and summer, wildflower blooms here can be magical. Meanwhile, the rest of the monument is open to off-trail exploration for intrepid hikers looking to (literally) get off the beaten path.
Basin & Range National Monument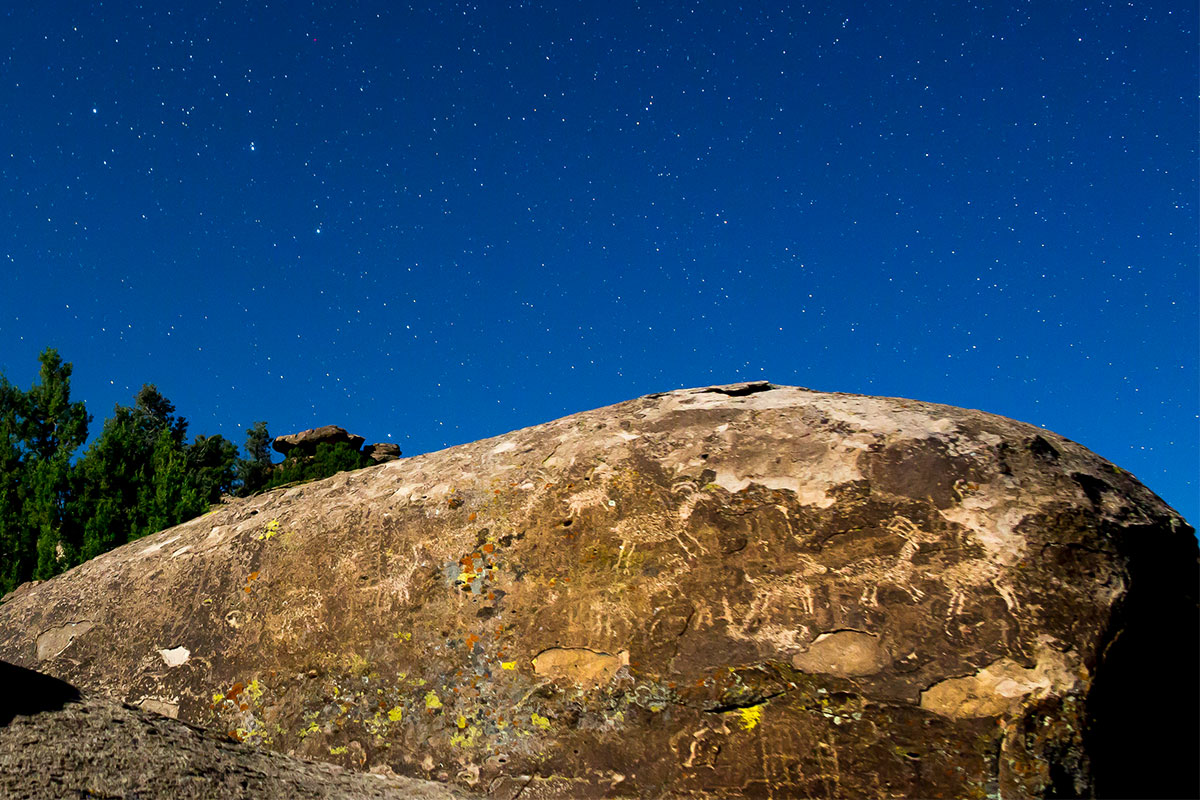 At just over 700,000 acres (over three times the size of New York City), Nevada's largest national monument is a wide-open wonderland packed with geologic, natural, and cultural history. Golden eagles buzz peaks as desert bighorn sheep bounce around islands of sandstone—including one of Nevada's most breathtaking natural arches—while 4,000-year-old petroglyphs line walls throughout this vast, open-ended natural playground.
The White River Narrows is home to large petroglyph panels depicting the lifeways of the region's first inhabitants. Meanwhile, Mt. Irish Wilderness' backcountry tracks wind around bouldery outcroppings and caves in the lowlands, while pine-studded canyons lead up to 8,741' Mount Irish.
A few 4×4 dirt roads and a plethora of tracks and trails carry off-roaders to its more rugged reaches. Overlanders have their pick of know-it-when-you-see-it camping options; intrepid hikers, mountain bikers, boulderers and climbers can wander anywhere.
Gold Butte National Monument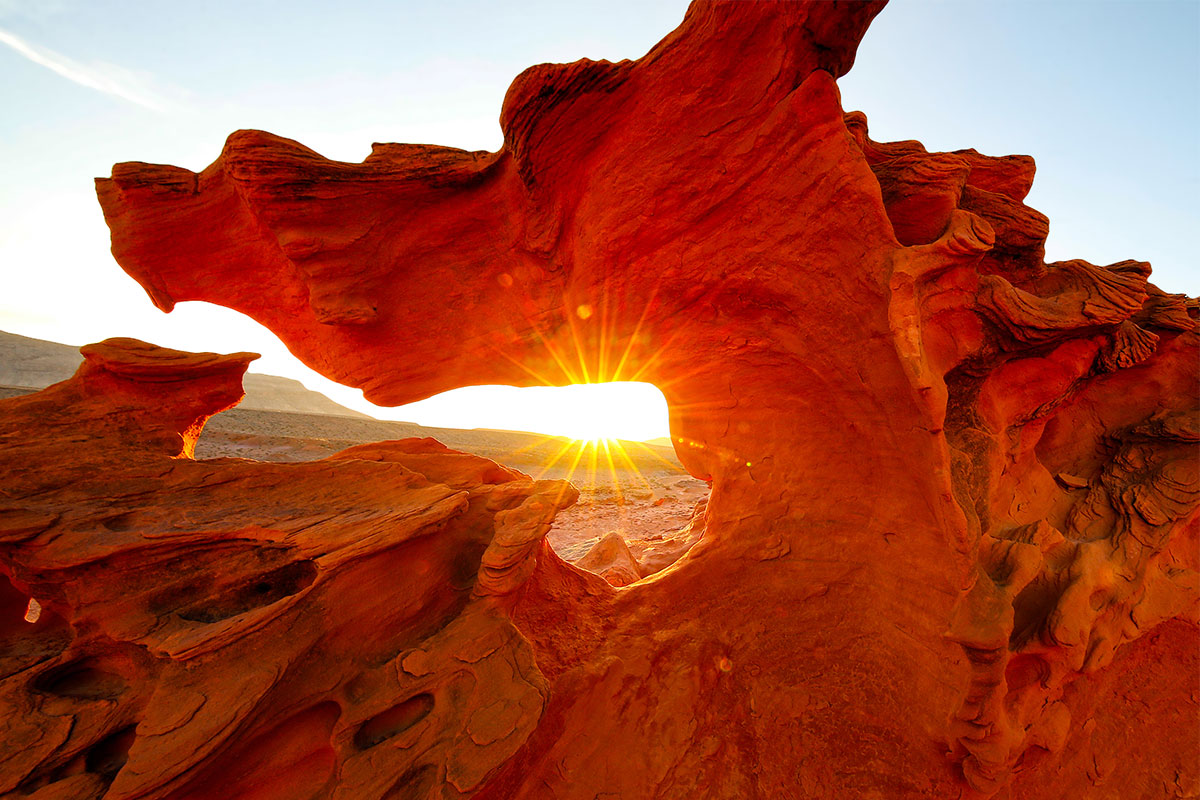 If "getting away from it all" is what you're after, look no further. This remote, rugged, 300,000-acre Mojave Desert sanctuary harbors fascinating human history among twisting canyons, towering peaks, Joshua tree forests and some of the dreamiest red sandstone formations in the state.
There are 500 miles of 4×4 dirt roads and motorized trails crisscrossing an off-grid paradise for dry camping, off-trail hiking and mountain biking. Whitney Pocket, where pioneer-era structures still stand, is a perfect picnic spot or staging area with signage featuring a map and intriguing info. 
Little Finland lies 12 rocky miles southwest, where sandstone formations appear chiseled by the elements into unusual shapes marked by thin fins, terraced folds, windows and arches—sandstorms frozen in time.
Throughout the monument, thousands of petroglyphs line entire rock walls. Look but don't touch them when you find them; your hands' natural oils can permanently damage the images.
Time your visit wisely! When the temperature hits triple digits in summer, the radiating sandstone sends ambient temperatures skyward.
Check out Travel Nevada's complete, original article for more information and travel tips.
Rec Responsibly Disclaimer
At these new additions to the National Park System, you won't find visitor centers or many established trails at Nevada's national monuments. While that makes each adventure truly your own, it also means doing your homework and showing up prepared. Before visiting, brush up on our recreate responsibly tips and Nevada's Dirt Road Code.
Members of the editorial and news staff of the Las Vegas Review-Journal were not involved in the creation of this content.