$107M of Nevada exports threatened by retaliatory tariffs
Updated July 2, 2018 - 8:56 pm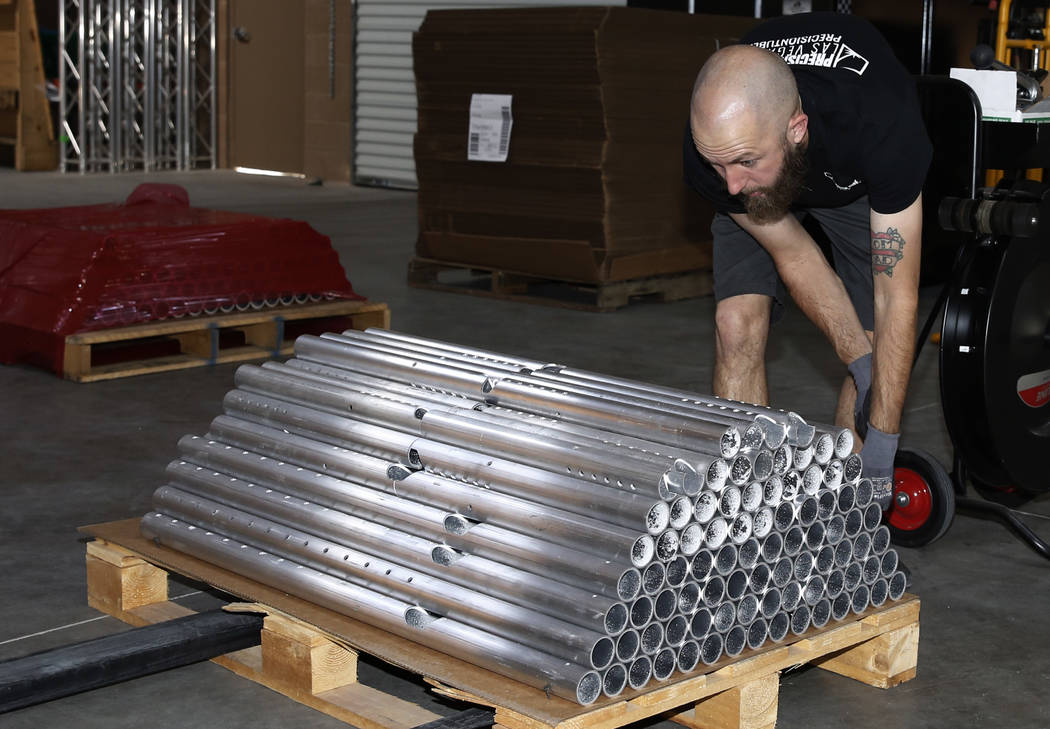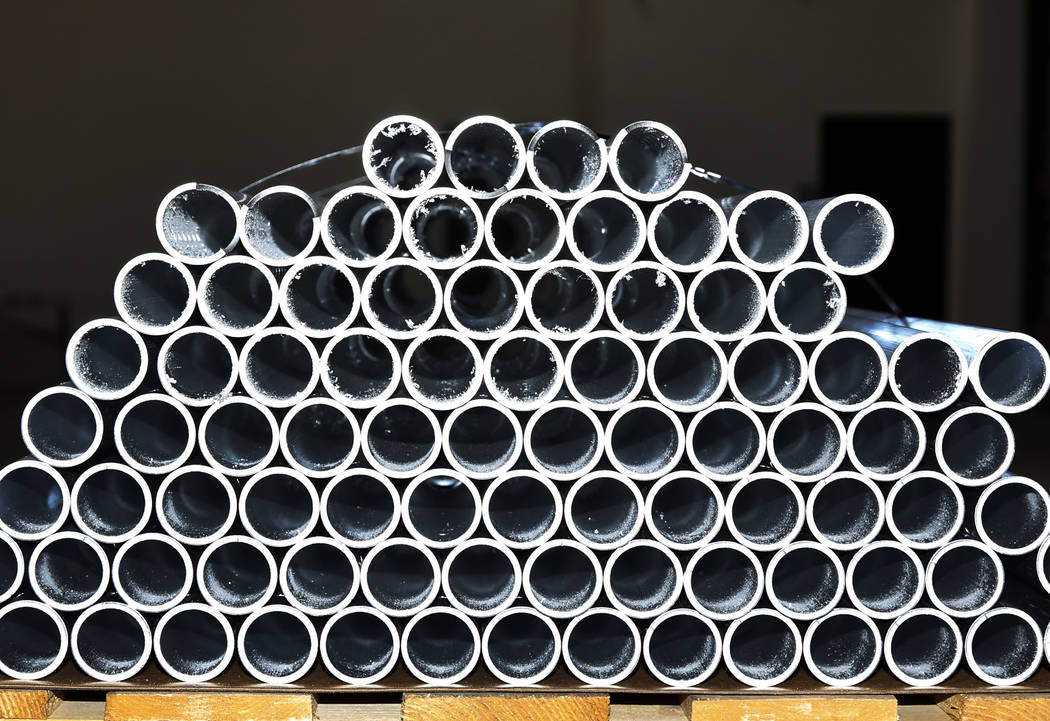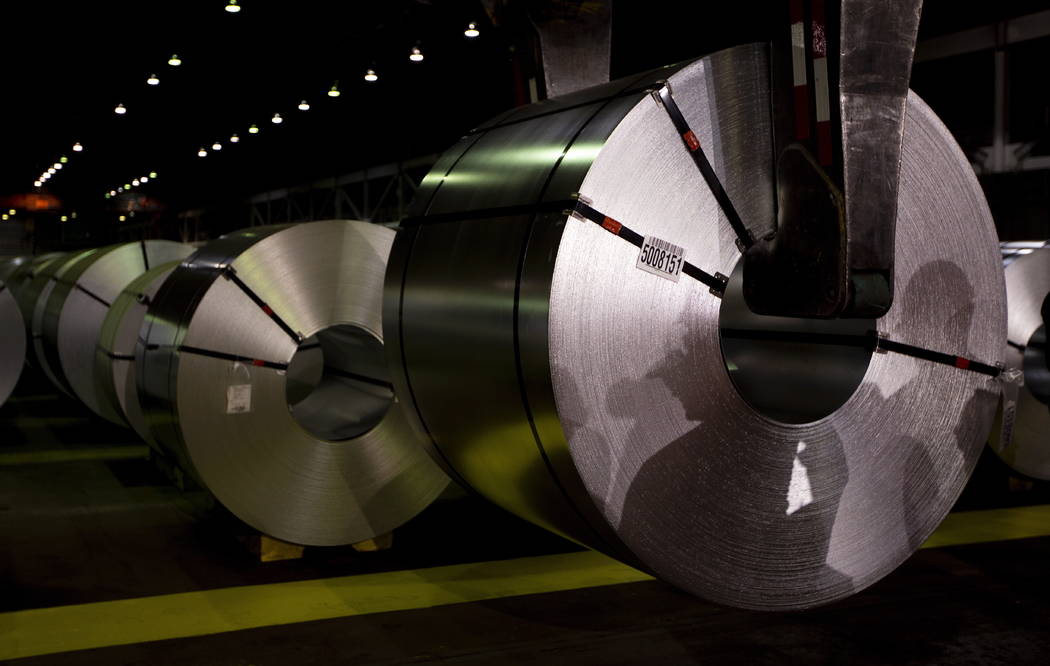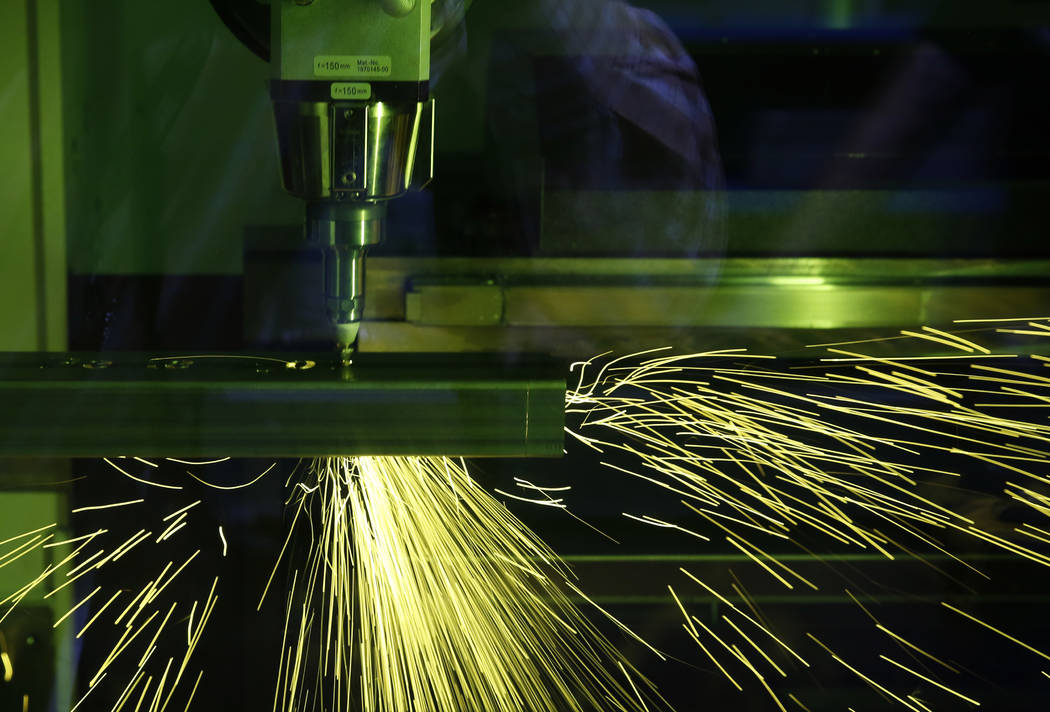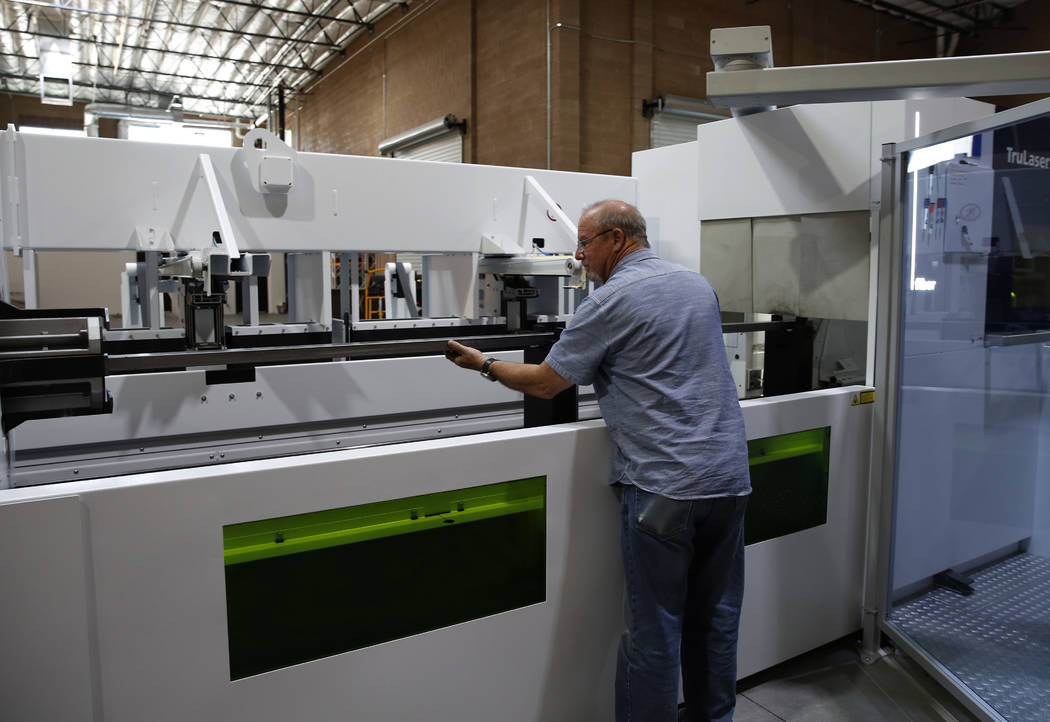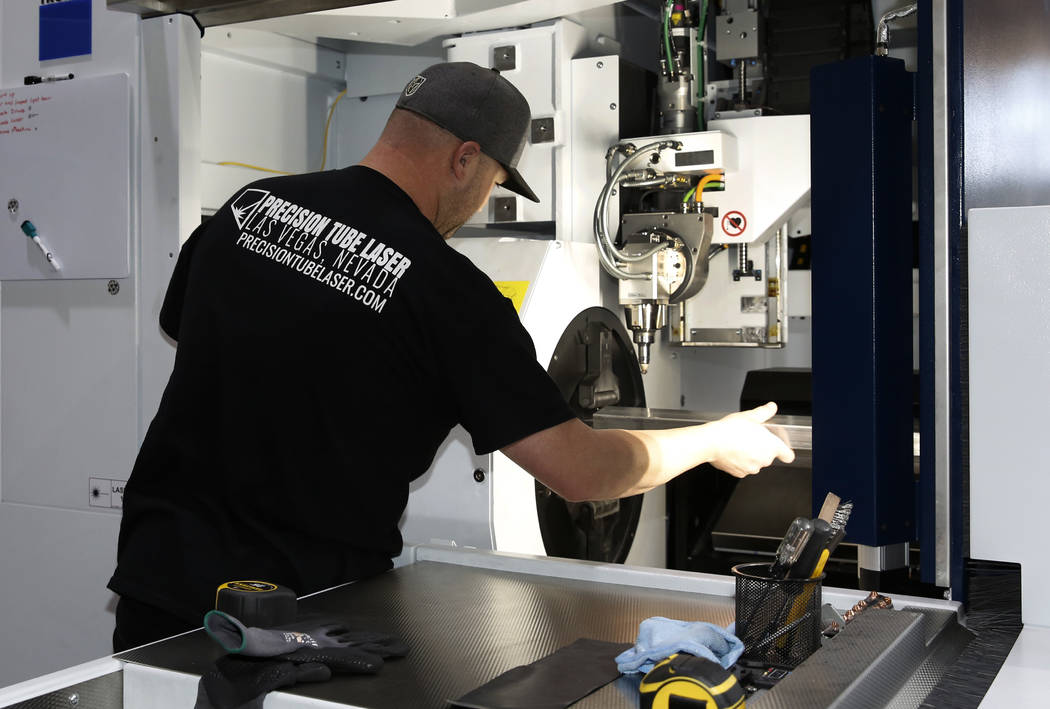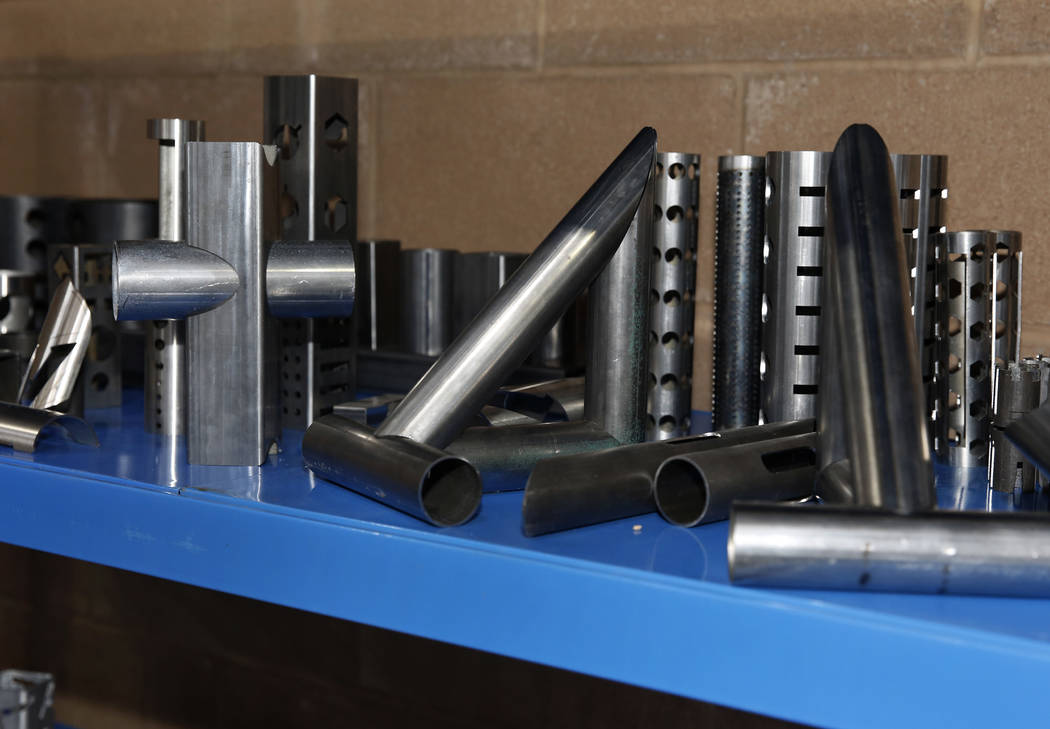 Millions of dollars of Nevada exports are threatened by an emerging trade war, potentially leading to repercussions for local industries.
About $75 billion worth of total exports from the U.S. are subject to retaliatory tariffs, with $107 million of that coming from Nevada, according to an analysis released Monday by the U.S. Chamber of Commerce. In Nevada, a variety of exports— including breads, playing cards and steel — are threatened.
About 367,800 Nevada jobs are supported by trade, according to the Chamber.
The threatened goods are those exported to Canada, Mexico, China and the European Union. On June 1, the White House implemented a 25 percent tariff on steel imports and a 10 percent tariff on aluminum imports from Canada, Mexico and the European Union. On Friday, the United States plans to begin imposing tariffs on $34 billion worth of Chinese goods.
Retaliations have already begun. In June, the European Union announced tariffs of 25 percent on U.S. imports, while Mexico has imposed tariffs on U.S. products including steel. On July 1, Canada imposed $12.6 billion worth of retaliatory tariffs on American goods. If the U.S. follows through on taxing Chinese imports, Beijing plans to impose tariffs on $34 billion of U.S. products.
Nevada has made strides in manufacturing in recent years through companies like Tesla.
But the $107 million threat to Nevada exports is a "fairly modest share of total economic activity," according to Brian Gordon of Applied Analysis. The total gross domestic product in Nevada was about $156 billion in 2017.
"That's a really small percentage," Gordon said. "The Nevada economy tends to have a lower concentration of manufacturing-related employment as opposed to other states."
Barry Yost, co-owner of Las Vegas-based Precision Tube Laser, provides a service that uses lasers to cut very specific shapes into metal tubing, including steel.
"We process tubing at the customer's request," Yost said."We don't know what the end use is of many of the parts we cut, but it's entirely possible that some of them make their way overseas."
He said his company won't feel the impact of the tariffs directly. But indirectly, if work were to slow down for his customers, that would mean less work for him.
"But I don't see that happening," he said. "I think (tariffs) caused a lot of turmoil, but eventually it will calm down. And if people need steel done, they'll get steel done."
About half of Yost's business has come from out of state since the company opened this year, he said.
The tariffs could lead to slower in growth in development activity as steel and solar panel prices rise, according to Ken Simonson, chief economist at the Associated General Contractors of America. Southern Nevada currently has about $18.8 billion worth of planned, proposed and current construction projects, according to Applied Analysis.
"Tariffs are costly for construction, both in terms of materials and the likely impact on demand for different kinds of construction," he said. "I would expect this will cause some owners to hit the pause button."
Bailey Schulz at bschulz@reviewjournal.com or 702-383-0233. Follow @bailey_schulz on Twitter.
By the numbers:
Total exports to Canada threatened by new tariffs: $41,106,360
— Bread, pastry, cakes, and puddings: $26,640,351
— Sauces, mixed condiments and seasonings: $2,018,726
— Playing cards: $1,702,222
Total exports to China threatened by new tariffs: $28,695,952
— Milk and cream concentrated: $17,543,321
— Forage products such as hay, clover, vetches and more: $6,311,260
— Cranberries (prepared or preserved): $2,638,541
Total Exports to the European Union threatened by new tariffs: $17,000,653
— Eye make-up preparations: $13,751,723
— Nuts Of Iron Or Steel: $1,101,914
— Cooking appliances etc. for gas fuel, iron or steel: $417,566
Total exports to Mexico threatened by new tariffs: $20,362,049
— Iron and non-alloy steel 600mm, under 3mm thick: $12,511,516
— Sausages and similar meat: $2,938,261
— Food preparations: $2,804,203
*According to the U.S. Chamber of Commerce