16-acre spread on Las Vegas Strip listed for $800M
Updated May 22, 2018 - 7:22 pm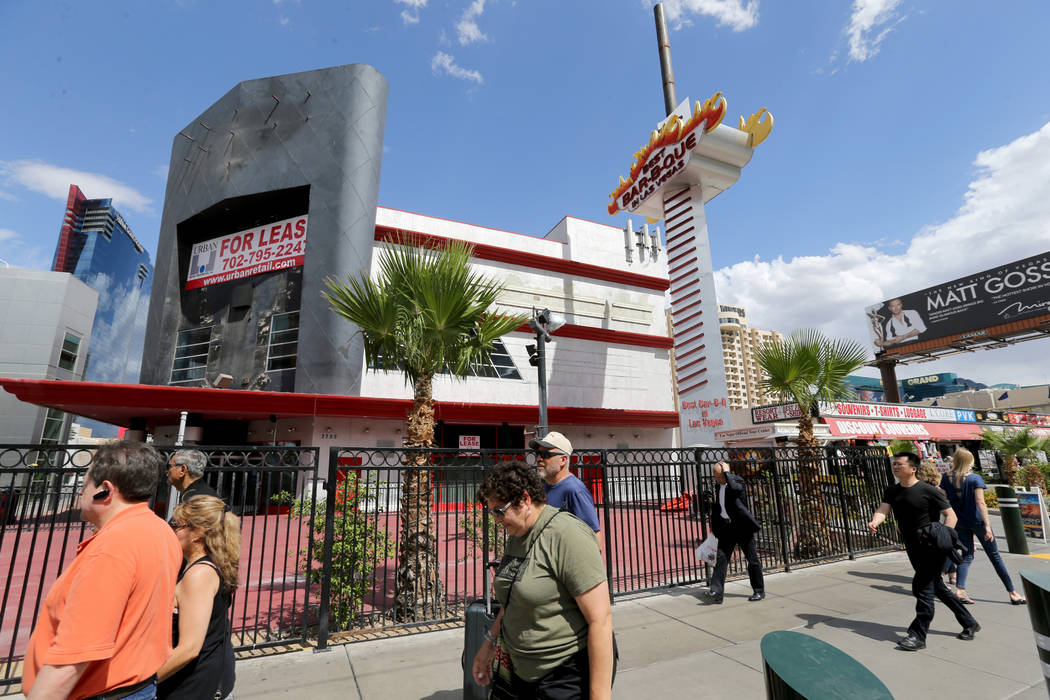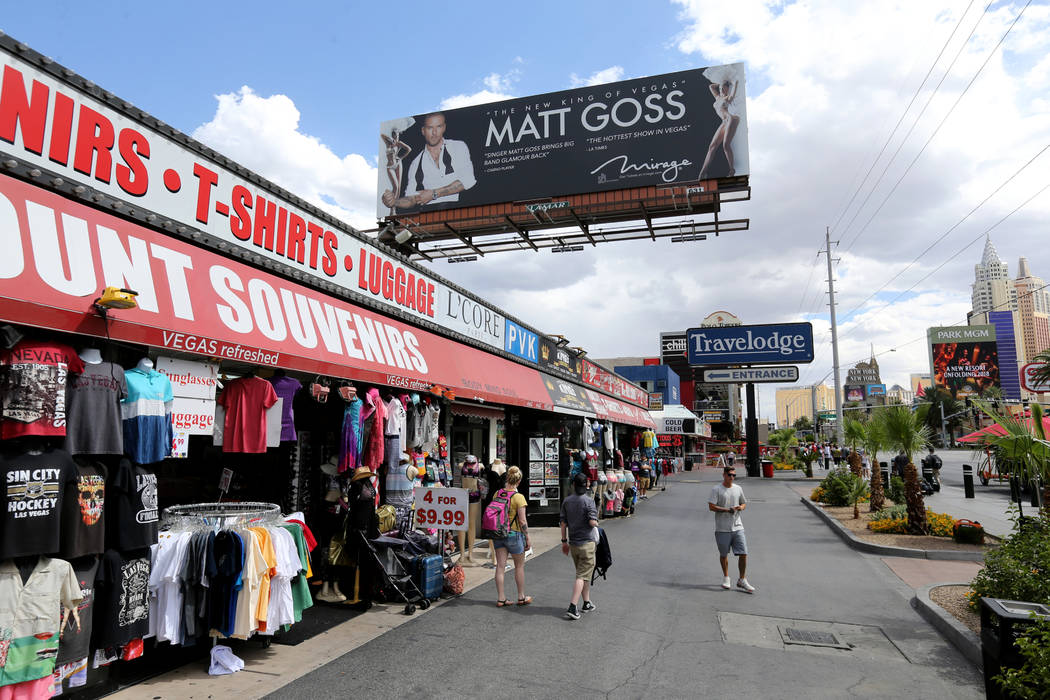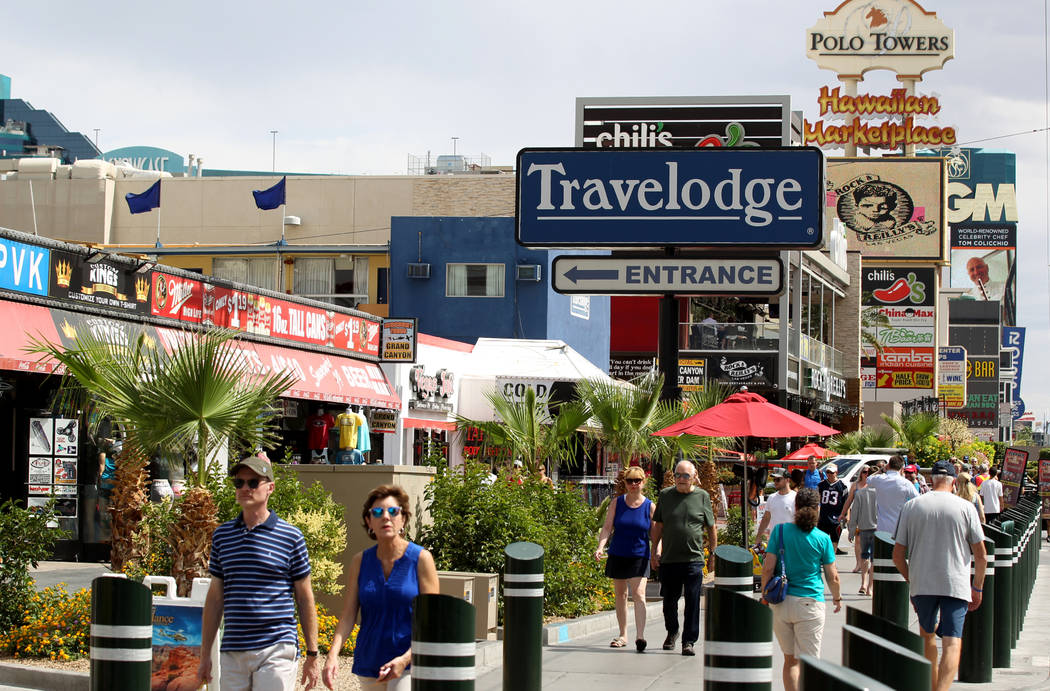 Three years after trying to sell a chunk of the Strip, a group of investors has put the property back on the market — and they're asking $300 million more this time.
Spectrum Group Management and partners are trying to sell 16 acres — largely comprising retail buildings and parking lots — at the southeast corner of Las Vegas Boulevard and Harmon Avenue, across from CityCenter.
The asking price? A cool $800 million, according to listing broker John Knott of CBRE Group.
Real estate has been selling on Las Vegas Boulevard in recent years, though not at a rapid clip, and land sales have been especially slow, with no one paying close to the $50 million an acre that Spectrum wants.
But, the seller contends, this is the last developable site in the heart of the tourist-choked, casino-packed boulevard, and prospective buyers are looking at it.
"We've already had some meetings with people who don't think we're crazy," Knott said.
When the property was listed in 2015, it was on the market for $500 million, Knott said, and the market has improved since then. That listing included the former Smith &Wollensky building, which Spectrum sold last year for $59.5 million.
CBRE on Tuesday announced that it was hired to sell the property. Knott, head of its global gaming group, said in a phone interview that the location is "fantastic," being near MGM Grand, Planet Hollywood and other casino-hotels. He said he expects a buyer to bulldoze the existing buildings and develop something else.
The site includes a Walgreens; a low-slung retail plaza with souvenir shops, a food court and a Fatburger; the Hawaiian Marketplace, which has tenants but is laced with vacancies; a Travelodge; and the empty former Harley-Davidson Cafe building at Harmon.
Knott said the current owners would sell the property in pieces, and while a buyer is unlikely to build a megaresort with 4,000 rooms, the spread could have a smaller boutique or luxury hotel.
But will anyone pay $800 million? The long-mothballed Fontainebleau hotel on the north Strip sold last year for $600 million, and months later, Wynn Resorts reached a deal to acquire 38 acres of land next to Fashion Show mall for $336 million.
Years ago, a multibillion-dollar Elvis-themed resort reportedly was planned for the site. But in 2010, after the economy crashed, New York-based Spectrum acquired the property out of bankruptcy, managing partner Jeff Schaffer confirmed Tuesday.
He said the property generates "a lot of cash flow," and that a buyer could leave some buildings in place but bulldoze others for a new project. He also said he wasn't worried by the slow pace of land sales on the Strip, saying the property is in a "premier location" in the center of Las Vegas Boulevard.
Still, Schaffer acknowledged he was seeking a hefty price.
"I guess we'll find out what people are willing to pay," he said.
Contact Eli Segall at esegall@reviewjournal.com or 702-383-0342. Follow @eli_segall on Twitter.