2 more Kmart stores to close in Las Vegas, Henderson
Updated June 7, 2017 - 4:39 pm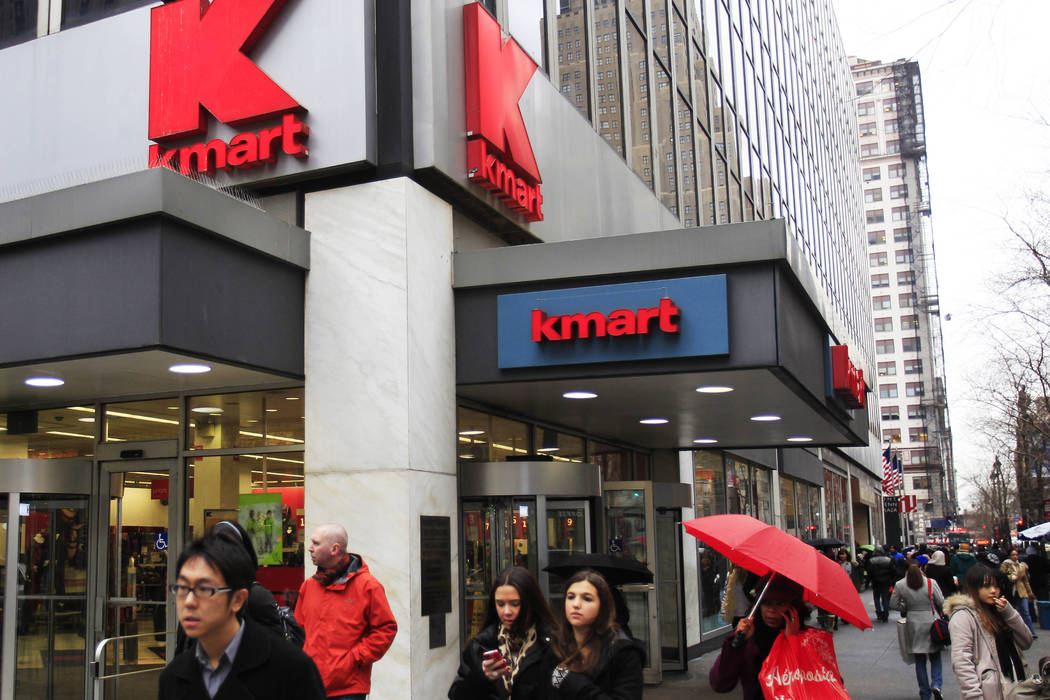 Two more Kmart stores are slated to close in the Las Vegas Valley.
Those stores are located at:
— 3760 E. Sunset Road, Las Vegas, near the intersection of Sandhill Road.
— 732 S. Racetrack Road, Henderson, near the intersection of Boulder Highway.
A list published by Business Insider on Wednesday shows Kmart owner Sears plans to close 72 more stores, mostly Kmart and some auto centers, by September. A Sears in St. George, Utah, is on the closing list.
In January, the company announced the Kmart at 10405 S. Eastern Ave. in Henderson would close at the end of March.
Home decor retail chain At Home and supermarket Seafood City will set up locations inside that former Kmart space, SRS Real Estate Partners Vice President Tami Lord said.
It's been a long ride down for the once-fabled American retailer.
In 2006, it had 355,000 employees. Today, it has 140,000.
Sears Holdings' stock price peaked in 2007 at $195.18, when it was an empire with more lines of business.
On Wednesday, shares eked out a modest gain, rising 41 cents, or 6.2 percent, to close at $7.02, according to Google Finance.
Sears chief executive Edward Lampert, a hedge fund billionaire, has invested heavily in bolstering Sears's Internet business but has let the retail stores languish. He's now propping up the company with loans and other feats of financial engineering — moves that may soften his landing if the chain fails.
"We're fighting like hell," Lampert has said.
Contact Wade Tyler Millward at wmillward@reviewjournal.com or 702-383-4602. Follow @wademillward on Twitter. The Washington Post contributed to this report.