3 Las Vegas hotels introduce self-check in kiosks
March 17, 2016 - 10:01 pm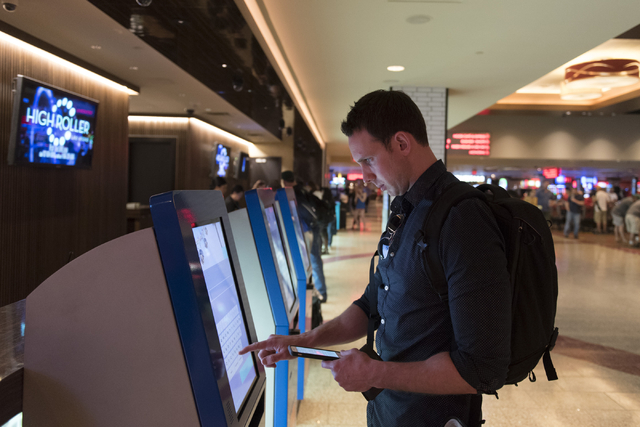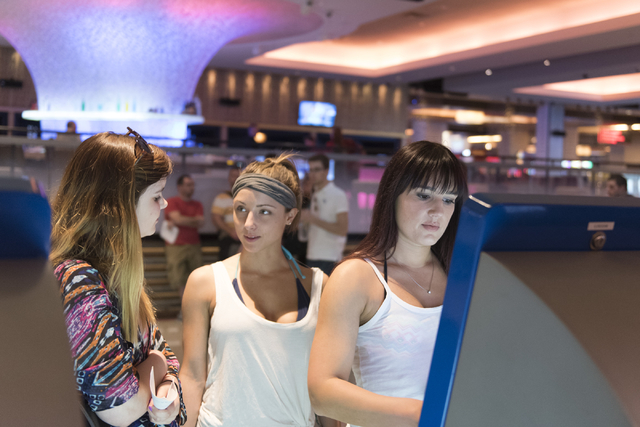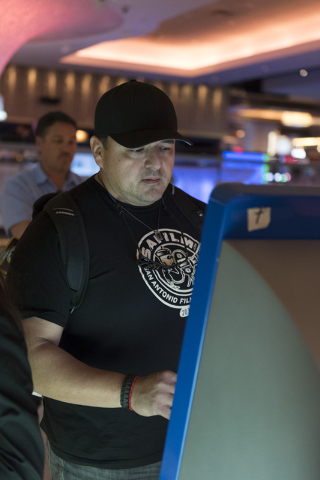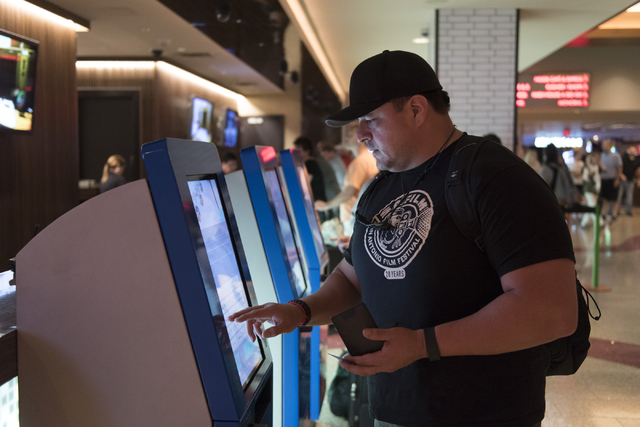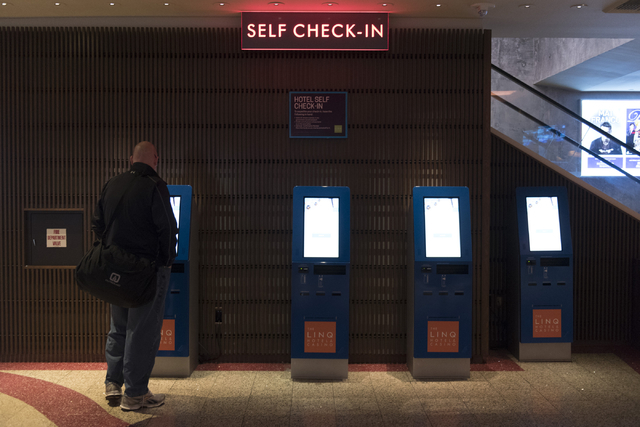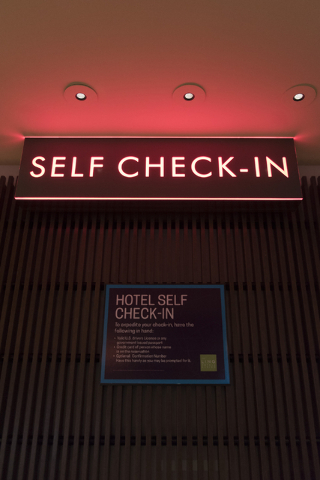 There's nothing worse for tourists or convention-goers arriving in Las Vegas after a four-hour flight from the East Coast or four-hour drive from Southern California than facing a long line at a hotel check-in.
Everyone wants to get to their room as soon as possible before getting a drink, heading to the pool, hitting the tables or simply pursuing their itinerary.
That's about to change with Caesars Entertainment wrapping up a pilot program launched in December with self-check-in kiosks at three of its Strip properties — The Linq hotel, Flamingo Las Vegas and Caesars Palace. The pilot has been deemed a success and will be expanded to other Caesars properties — Paris Las Vegas, Bally's Las Vegas, Rio, Harrah's Las Vegas and Planet Hollywood – by the end of the summer at the latest. More kiosks will also be added to the combined 17 in place now at the three properties.
Caesars executives expect other resort companies to follow the trend and install their own check-in kiosks.
The kiosks are similar to what's seen at check-ins at airports and rental car companies. But instead of getting a boarding pass or picking up a car, the hotel guest checks into their room without having to go through a line at the front desk. They also can get a room key from the kiosk.
Bob Morse, president of hospitality at Caesars Entertainment, said the feedback from guests has been overwhelmingly positive. A hotel can have as many as 3,000 guests arrive in a day if there's a convention. Lines are often long between 4-6 p.m. on Friday.
"Our goal is never have anybody wait more than 15 minutes, and we were far exceeding our goals by double during certain times of day and days of the week," Morse said.
Signage near the front desk alerts guests about the new check-in option. One or two hotel ambassadors stand at the kiosks to help guests if they have questions or problems, Morse said.
"It's boom, boom, boom. Here's my key," he said.
Caesars launched the pilot program to work out the bugs and correct any deficiencies. When the program launched, 70 percent of the people who started transactions were able to check in. That's up to 88 percent now, Morse said. The system can handle up to 120 different forms of identification, he said.
"We're getting really close to ending our pilot and getting these out to the rest of our properties here in Las Vegas," he said.
If people try to register early and a room isn't ready, the kiosk will process the transaction, assign a room, and inform the guest they will be sent a notification when the room is ready, Morse said. When they get the notification, the guest returns to the kiosk to get the room key card.
Additionally, guests who book their reservation directly through Caesars.com have the ability to begin their check-in process at home, either through the web or through Caesars Entertainment's Play by Total Rewards mobile application, and receive a notification to proceed to the kiosk to get their keys when their room is ready, Morse said.
Caesars is also studying technology at its pools this summer where wait staff would input food and drink orders on hand-held devices and allow other staff to bring it out, thus speeding up the process.
Morse wouldn't discuss the cost of the new kiosk check-in technology but said it's not inexpensive. He added it's not an attempt to reduce front desk staff.
Some guests don't want to use the kiosks because of fear of using it and prefer to wait in line and talk to someone at the front desk because they have questions about the property, Morse said.
"We spend all of this money on these great buildings and beautiful restaurants, theaters, golf courses and spas," Morse said. "We want to make the guest stay as seamless and friction-proof as possible.
"Nobody wants to stand in line," he said.
HOW IT WORKS
The process starts by the guest inputting their reservation number into the kiosk or using their driver's license or other identification to pull up the reservation. A driver's license, passport, military ID and other government-issued identification is required to start the transaction and the guest uses their credit or debit card to process a payment. The guest verifies what they want in a room and then a room key card is then issued from the kiosk with directions to the room.