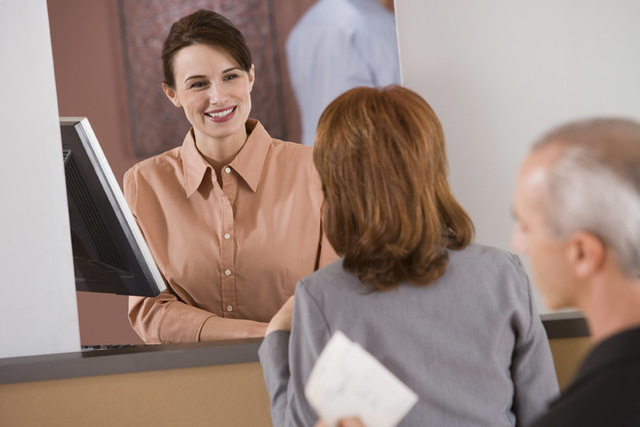 Whether you're looking to spend less, keep more in the bank or avoid fees, a little strategic planning can go a long way. My husband recently left the house to pull out $65 in cash. He figured he would get $60 of it from our online bank's ATM and $5 cash back from the pharmacy where the ATM is located. His plan hit a snag when the store clerk informed him that $10 was the lowest amount he could get as cash back. He then drove to a rival pharmacy where he found out the policy was the same.
Knowing we probably didn't have enough left in our checking account to take out $70, he realized he needed to transfer more money into the account, which he then did. Though he was able to finally get the money he needed, this process was far from simple: one ATM transaction, two failed cash-back attempts, an online bank transfer and, finally, a successful cash-back attempt — albeit $5 over what he originally wanted (but at least no overdraft fee).
Overdraft fees are on the rise, and consumers can pay as much as three or four dollars every time they use an ATM that's not in-network. While it's unfair to pay such fees, I find planning ahead and going a little old school is the best way to combat them. Some of these ideas might benefit you while simultaneously irritating a teller.
While banks like Chase have debuted some ATMs that dispense money in a variety of denominations to meet customer needs, other banks have not followed suit yet. Though the popularity of mobile payments has taken off, using cash isn't completely obsolete yet. I know, I know: You're going to get on my case and tell me I'm out of date. But until we completely move to a cashless society and everyone can access their money via mobile phone, there are still times when cash is the best payment of choice.
Here are a few things you can do to save money — but really irk your teller.
1. Withdraw a Customized Amount
To avoid another scenario like the one mentioned earlier, I get the exact same amount out of my bank from a human. This might seem like an antiquated killer-of-time, but the end result is precision: the exact amount you need. This also eliminates costly mistakes such as fees for overdrawing on your account or spending extra money you didn't plan on spending when you're forced to pull out more than you need (i.e. $80 instead of $65).
2. Get Smaller Denominations
While mobile payment transactions have skyrocketed, there are still times when you need to use cash. As a busy working mom, I tend to still need singles handy for my children on a regular basis. I also still find it more convenient to use when traveling — it comes in handy for tips, cabs and for other random places where I don't want to use my debit or credit card (i.e. hot dog stands or food trucks) or am not able to do so.
Although we are turning into a cashless society, it can still be more convenient to have singles — and I can get those easily from a bank teller. If you use singles, you don't have to worry about making change and spending more than you can afford. When's the last time you asked a charity to make change? For these reasons, I once again use the teller to make sure I have singles on hand.
3. Make a Routine of Getting Your Money Out in Advance
Most of us tend to abide by routines, both daily and weekly. Knowing what your spending routine is can help you formulate a plan of how much money to take out for the week. This can be done on a the weekend as you're preparing for your work week. If using the teller gets you the desired result, so be it. This helps to combat making random trips throughout the week.
Make a list of items you typically purchase during the week with cash. Come up with an amount that matches what you anticipate. Even unanticipated expenses can be estimated on some level, if you take a glance at your coming week (of course, try not to let that list hold you up for too long at the teller's window).
For these reasons, I make sure I get my money out in the increments that work best for me. Also remember, if cash were completely obsolete we wouldn't need ATM machines in the first place.
Related Stories:
–How to score a high-paying job in the banking industry
–Cash vs. credit: The original paper or plastic debate
–How to never pay another checking account overdraft fee again