7 tips from the IRS for filing your taxes by April 18
April 14, 2017 - 11:53 am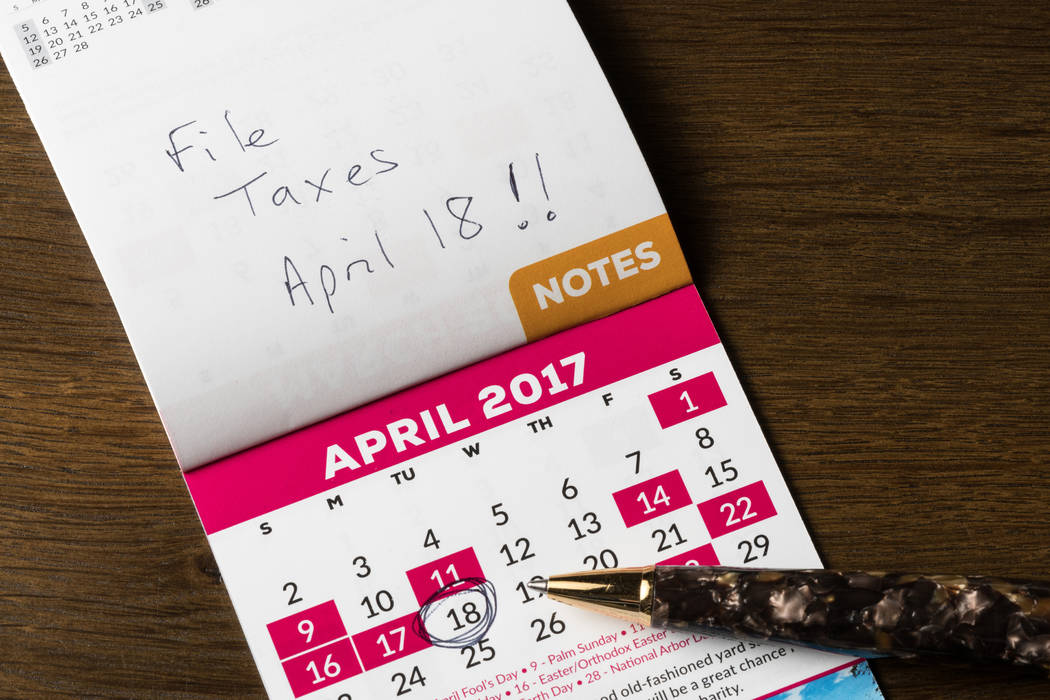 You know it's time to panic on income taxes when the IRS sends a press release urging people not to panic.
"With the tax deadline approaching, taxpayers shouldn't panic," said IRS Commissioner John Koskinen said in the press release.
In fact, the tax filing deadline this year is Tuesday, April 18, since the usual deadline, April 15, falls on a weekend, and Monday is a holiday, Emancipation Day, in Washington, D.C.
So taxpayers have a few additional days to panic — or perhaps take a deep breath and fire up tax software.
In another press release, the IRS offered several suggestions for last-minute panickers, er, make that filers.
Here are some tips from the IRS:
— The best and fastest way for taxpayers to get their refund is to have it electronically deposited into their bank or other financial account. Taxpayers can use direct deposit to put their refund into one, two or even three accounts.
— Ensuring the financial institution routing and account numbers are entered accurately on the return are key. Incorrect numbers can cause a refund to be delayed or deposited into the wrong account. (The IRS says it usually issues nine out of 10 refunds in less than 21 days.)
The IRS offers special instructions for paper filers. It notes that math errors and other mistakes are common on paper returns, especially those prepared or filed in haste at the last minute. (Don't panic!)
The IRS further advises taxpayers to:
— Fill in requested Taxpayer Identification Numbers, usually Social Security numbers, including all dependents claimed. Check only one filing status and the appropriate exemption boxes.
— When using the tax tables, be sure to use the correct row and column for the filing status claimed and taxable income amount shown.
— Sign and date the return. If filing a joint return, both spouses must sign.
— Attach all required forms and schedules, such as Schedule A for people who itemize their deductions. In addition, attach to the front of the return all Forms W-2 and other forms reflecting withholding.
— Mail the return to the right address. Check Where to File on IRS.gov or the last page of the tax instructions. If mailing on Tuesday, April 18, be sure to do so early enough to meet the scheduled pick-up time and ensure a postmark before the midnight deadline.
There's one other thing: Don't panic!
Contact Dan Behringer at dbehringer@reviewjournal.com or 702 383-0296. Follow @DanBehringer221 on Twitter.