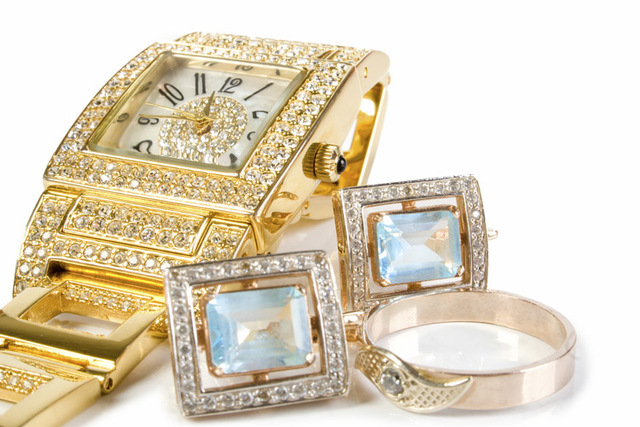 Black Friday is undoubtedly the most exciting shopping day of the year, with an estimated 140 million shoppers likely to shop online or in stores during Thanksgiving weekend, according to the National Retail Federation.
But just because your favorite stores are advertising Black Friday deals doesn't mean you should jump on every one you see.
Believe it or not, there are some items you should pass on during this major shopping holiday. Here are eight items for which retailers rarely offer the best Black Friday deals.
1. Brand-Name Gadgets and Electronics
You're going to see great savings on gadgets and Black Friday electronics from major brands, but the discounts won't be as steep as those from comparable, lesser-known brands.
As you probably know, a brand name doesn't necessarily mean it's better, usually just more expensive. So you can take this day to either purchase a less popular brand or wait a few weeks to see if the top brands reduce their prices even more before Christmas, which they usually do.
2. Jewelry and Watches
Retailers are well aware that significant others are looking for shiny gifts for the holidays, so while you might see slight discounts during your Black Friday shopping trip, you're better off buying these types of items during a time when people are less inclined to gift something special, such as during the spring or summer (note: avoid buying near Valentine's Day and Mothers Day, as well).
If you're intent on clustering your holiday shopping closer to Christmas, there's a better window of opportunity to shop for these items other than Black Friday.
"The best time to buy apparel and accessories, including shoes, jewelry and handbags, will be Cyber Monday with all the major online retailers offering significant sitewide deals," said Melissa Heffernan, public relations at Savings.com. "However, the highest volume of deals will be available from Dec. 15 to 24. As the days go on, the quantity of deals will go down, but the percentage off will go up."
3. Toys
Toys are extremely popular to purchase for Christmas, which is why you'll see advertisements for huge discounts on sought-after toys (remember the release of the original Tickle Me Elmo?). However, prices will fall much lower after Black Friday, as Christmas draws nearer and retailers push to get rid of their inventories.
4. Winter Apparel
If you're a veteran shopper, you know it's always best to purchase apparel out of season. For instance, if you want to get the best deals on summer clothes, get them now. And if you want winter apparel, find it in the spring and summer if possible.
With Black Friday only weeks away from the start of winter, you're not going to find the best discounts on seasonal clothing items. However, if your kids need winter items now, wait until the days just before Christmas for maximum savings.
5. Christmas Decorations
As with winter apparel, it's not a good idea to look for big discounts on Christmas items among the best Black Friday deals because the price reductions won't be very impressive.
In fact, the best time to buy your Christmas decorations is in the weeks after New Year's Day for the following year. That's when retailers become desperate to move these items out of their stores.
6. Outdated Products
Retailers will often provide the biggest discounts possible when the latest and greatest version of a product is soon to be released. While buying outdated products isn't always a bad thing, depending on how old the product is, you might not be able to receive support for it anymore.
Also, keep in mind that discounts on outdated products only make them a little cheaper than their higher-quality counterparts.
7. Celebrity-Endorsed Products
There are likely many things you would normally never purchase, like last year's "Kardashian Kollection" clothing line at Sears. Celebrity-retailer partnerships are popping up like weeds these days, to the detriment of shoppers' wallets.
These products are often overpriced from the get go, and use celebrity names to push poor quality garments onto unsuspecting fans. So don't let the allure of Black Friday deals convince you to buy celebrity-branded items now — the quality doesn't get any better just because it's on sale.
8. Online Items That Are Cheaper in Stores
A lot of retailers will be offering online specials at the same time they're offering discounts that can only be found in stores. Often, in-store discounts will be much better than those found online. Unless you absolutely cannot make it to a retailer, it's better to avoid Black Friday deals on the Web and instead focus on the discounts found in stores.
There's no doubt Black Friday is a great time to take advantage of deeply discounted items, but shopping smart is the best way to save money on this major shopping holiday. Before running out and buying the first items you see on sale, take time to make sure your prospective purchases will actually benefit your bank account.
Related Stories:
–A former Target employee's guide to saving money on Black Friday
–Black Friday 2014 Guide: Store hours, doorbusters and tips
–Walmart leaks Black Friday ad, matches online prices for holiday shopping