A Strip icon: Little Church of the West celebrates 80th birthday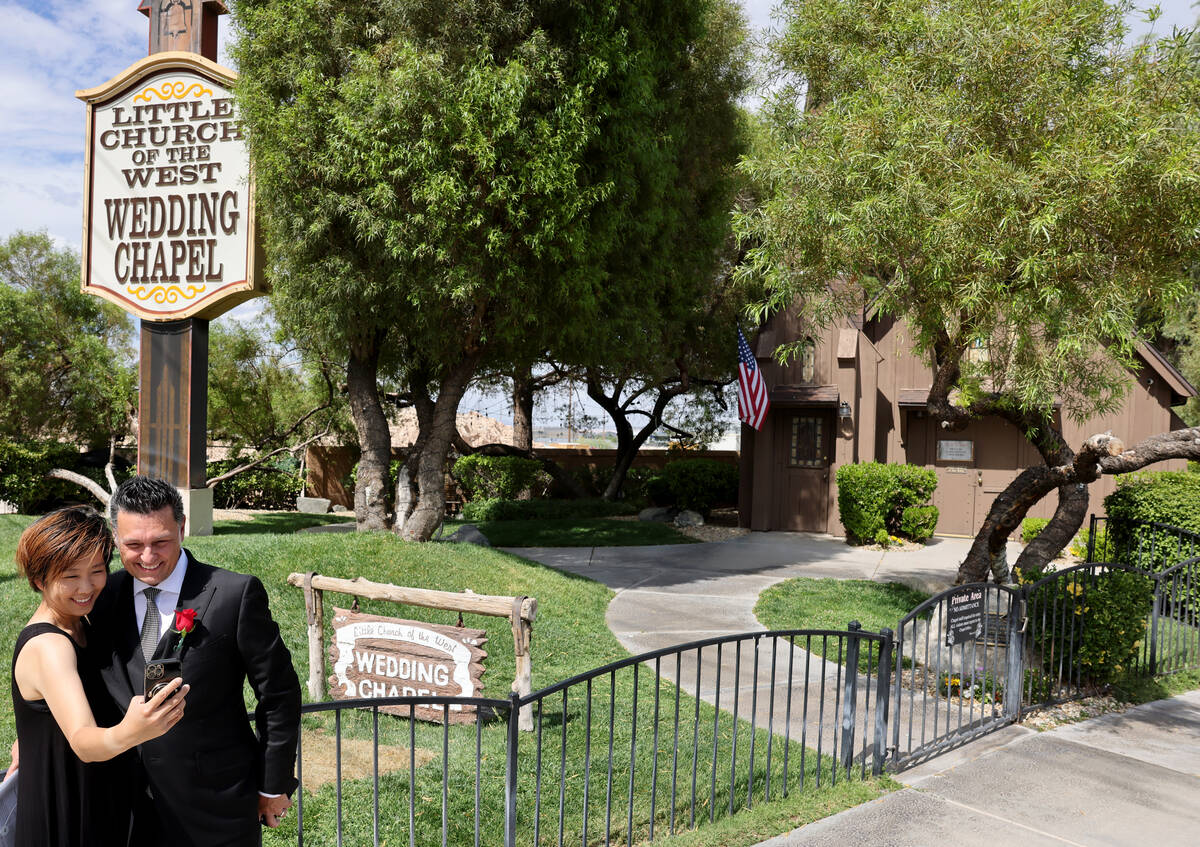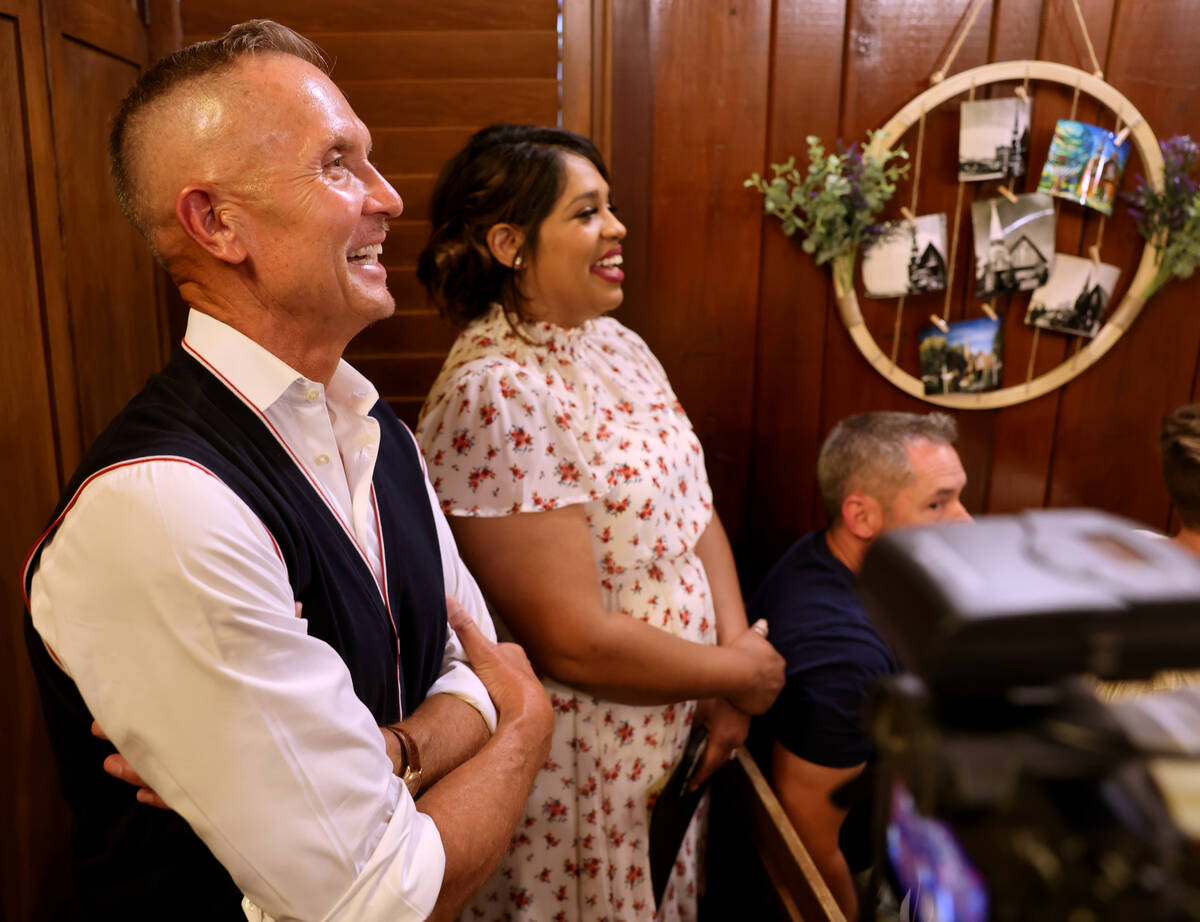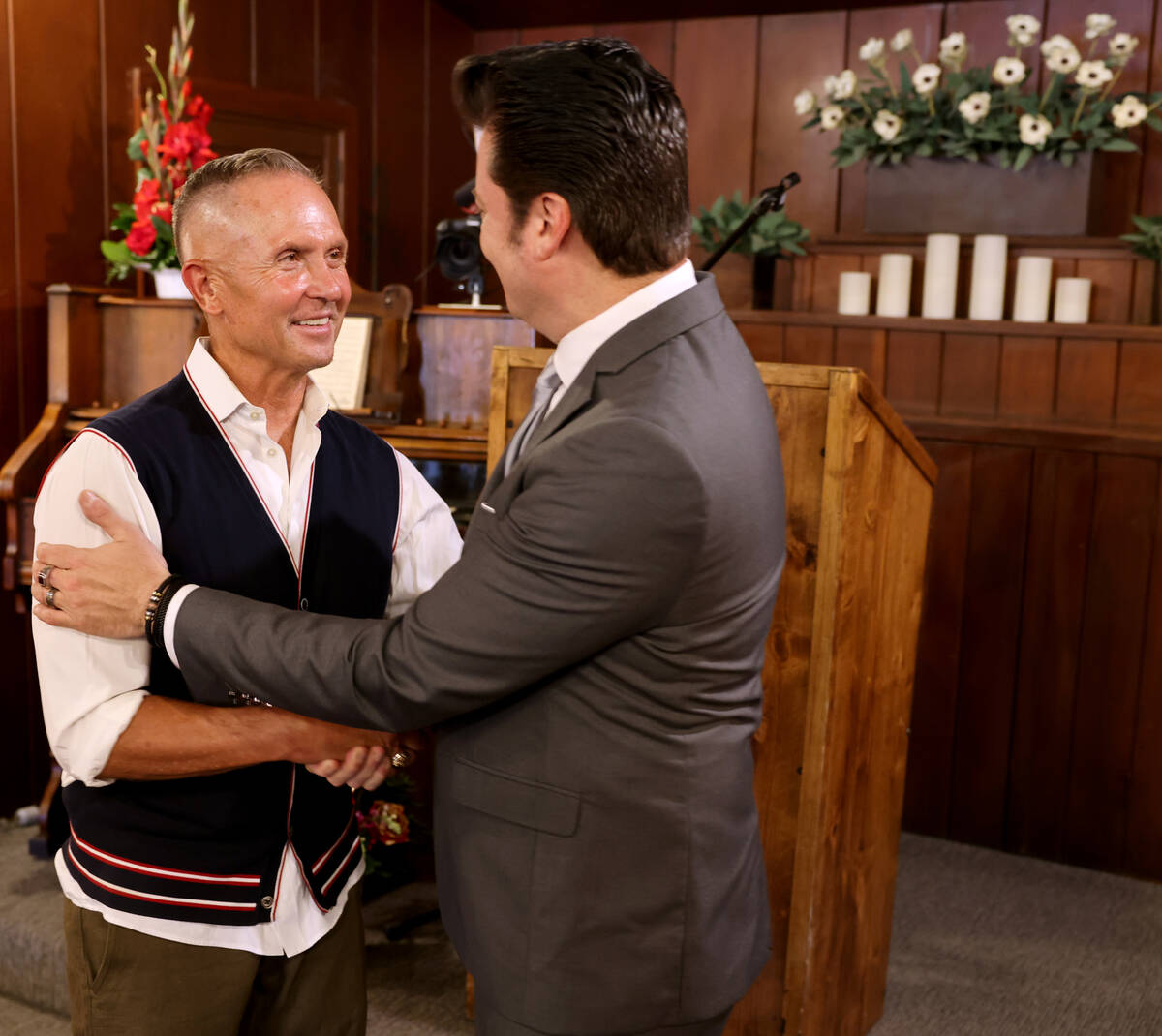 Having owned Little Church of the West, Greg Smith has seen it all.
"If you've been in Las Vegas for any amount of substantial time, you either know someone who's been married here, been to a wedding here, or got married here," said Smith, who got his start in the wedding industry working in the mail room of the Candlelight Wedding Chapel.
The iconic wedding chapel, which has moved locations three times and now sits at 4617 Las Vegas Blvd. South, celebrated its 80th birthday Monday, and Smith said the chapel's first wedding dates all the way back to May 22, 1943, when George Calvert, an Army tank captain, and Helen Gates tied the knot in the original location on the north side of the Last Frontier Hotel.
"It was during World War II," Smith added, "and there were travel restrictions and gasoline restrictions so there were no family or friends that were there, but there were more than 100 guests."
The original brainchild of William Moore as part of the Last Frontier, Smith said the chapel has hosted an estimated 250,000 weddings over the years. Las Vegas is known as the wedding capital of the world, given its history for quick weddings and divorces. It hosts approximately 70,000 weddings a year, generating around $2 billion annually from the overall local industry, according to the Las Vegas Convention and Visitors Authority.
Smith said it's tough to pick one wedding that stands out but notes he definitely has fond memories of when British actor Dudley Moore came through in February of 1988 and got hitched to American actress Brogan Lane.
"He actually came through the day before to check on his reservation with his friend and we chatted, and then he played the organ between weddings; he was a fabulous keyboard player. And then the next day he showed up and he brought all the media you could think of to the wedding."
While he's overseen countless weddings throughout the years, one thing Smith has never done is become an ordained minister and do the deed himself.
"I've never done a wedding ceremony. I've done everything else. I'm a pianist, I've played for weddings, photographed weddings, I've done everything for a lot of weddings, but I've never actually performed a ceremony."
Through it all, Smith said he's been incredibly lucky to own such a historic piece of Las Vegas history and culture.
"Every day is interesting no matter whose wedding it is," Smith said. "And you always get people at their best."
Contact Patrick Blennerhassett at pblennerhassett@reviewjournal.com or 702-348-3967.