Abandoned Las Vegas complex tied to financial fraud case now a neighborhood blight
February 4, 2017 - 9:38 pm
Updated April 16, 2018 - 12:05 pm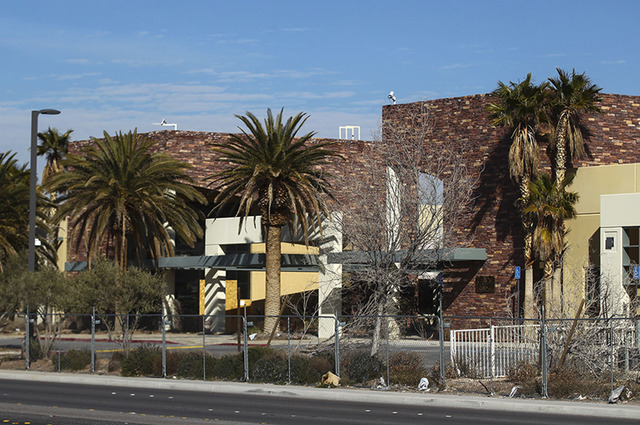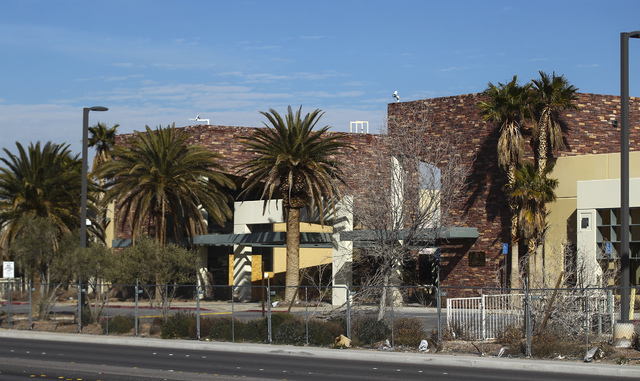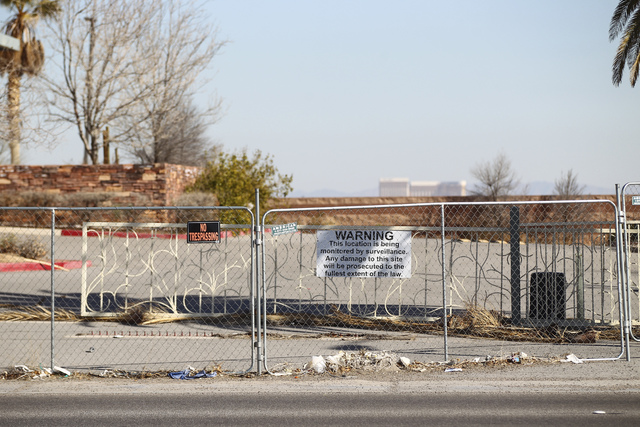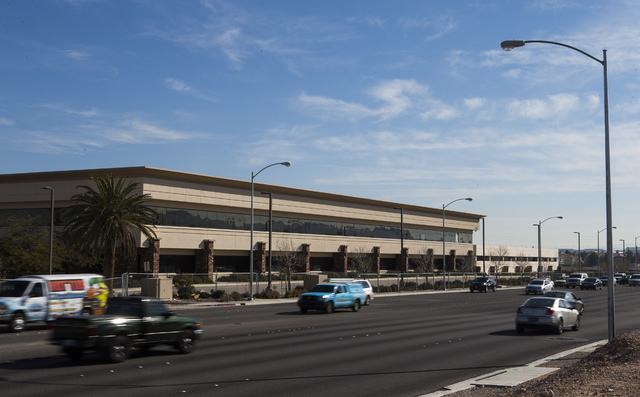 Carrying a baseball bat for protection, Mike Young had good reason to be nervous when visiting the abandoned office complex he was hired to sell.
Vandals had ripped the suburban Las Vegas property apart, smashing windows and toilets and busting through ceilings and walls to steal copper pipes and electrical wires.
Young, the listing agent, saw homeless people sleeping outside, and on several occasions, he walked in the offices and knew he wasn't alone.
"It was dangerous to show up there by yourself," he says.
The property, on Durango Drive at Hacienda Avenue in southwest Las Vegas, was home to MRI International, a medical-billing-collections company. A federal grand jury indicted MRI owner and chief executive Edwin Fujinaga in 2015 for allegedly running a $1.5 billion Ponzi scheme, after U.S. financial regulators took him to court and a judge froze his assets.
Fujinaga owned a fair amount of real estate by the time his company collapsed. But what happens to buildings when the landlord gets sued for fraud and indicted?
As Fujinaga's case shows, they can get hit by squatters and vandals and blight the neighborhood — a once-common story for Las Vegas commercial properties after the economy crashed, but one that seems much less common today.
Increased security has helped keep people out of MRI's old offices, although the property still looks bleak. The main entry area to one building is partially boarded up. Landscaping has withered, with uprooted trees hanging over some parking spaces and piles of browned palm-tree leaves scattered about. A window is broken with a gaping hole, and garbage and debris have piled up along the fence that surrounds the property.
Workers in the nearby Durango Trails office park know the blight all too well.
Safeguard Insurance co-owner Ryan Dye said the property is "definitely in bad shape" and "kind of an eyesore," though he's "shocked" it's been empty so long. He has looked into buying it, but the complex is far too big for his company.
"It's a beautiful building," he said, "or could be a beautiful building."
American Renaissance Realty owner Inna Mizrahi said the property doesn't bother her much, though she's seen a "gradual decline" in its condition.
Lone Mortgage founder Steve Lone figured someone would buy the offices and fix them up, given the area's growth. Southwest Las Vegas has probably the most construction in the valley, with new housing tracts, apartments, retail centers and other projects.
Lone hasn't noticed much of a change to the property since he started working nearby about a year and a half ago. But he said it looks like the complex hasn't had water for a few years.
"It's kind of sad," he said.
'USED TO SEEING THAT'
The 130,800-square-foot complex has two one-story buildings, an unfinished two-story building and a two-level parking garage. The 8-acre property was listed for $13.9 million.
The court-appointed receiver who took charge of Fujinaga's assets has said in court filings that three buyers reached agreements in the past year or so to buy the office complex. But they backed out because of limited parking and issues with the garage.
The receiver, Robb Evans & Associates, has sold other properties in the valley that Fujinaga owned, including a two-story medical building at 150 E. Harmon Ave., just east of the Strip, for about $7.5 million last month. As part of its receivership, the company also has been trying to sell a horse ranch in Solvang, California, for $2.9 million, and it has reached a deal to sell 167 acres of vacant land in Hawaii for $1.8 million.
Moreover, Young, an agent with IREPLV, said a local developer wants to buy the Durango complex, with plans to fix it up and rent it out. He did not name the buyer, and he declined to say the sales price.
For now, the complex is "an eyesore, to say the least," said Alan Hays, owner of Realty Executives of Southern Nevada, who has an office in Durango Trails.
When the market crashed last decade, developers abandoned unfinished projects all over town. MRI's offices emptied out amid accusations of massive financial fraud, not due to a collapsed economy, but such blight isn't new here.
"I'm used to seeing that kind of thing," Hays said.
'EGREGIOUS PONZI SCHEME'
Founded in 1998, MRI was based in Las Vegas and had a sales office in Tokyo. Its "purported" business, according to the Securities and Exchange Commission, was buying unpaid medical accounts at a discount from health care providers and trying to collect payments from insurance companies.
The SEC sued Fujinaga and MRI in September 2013, claiming they ran "an extensive and egregious Ponzi scheme" that defrauded thousands of investors, primarily in Japan.
More than 8,000 people invested in MRI, giving the company about $813 million by 2012, according to the SEC.
But Fujinaga used the funds to pay earlier investors, buy luxury cars and cover his alimony and child-support payments, the SEC claimed.
A federal judge in January 2015 ordered Fujinaga and MRI to pay more than $580 million in the case. Then in July 2015, a federal grand jury indicted Fujinaga and two MRI executives in Tokyo, alleging they ran a $1.5 billion Ponzi scheme and used investor funds to, among other things, pay for "gambling habits" and fly on private jets.
Fujinaga has pleaded not guilty in the criminal case, which is scheduled to go to trial in October, said his lawyer Rene Valladares, federal public defender for the District of Nevada.
Valladares declined to comment on the criminal allegations but said his client has "maintained his innocence."
Attorneys for Fujinaga in the SEC case did not respond to a request for comment.
NEEDLES IN BUSHES
The Durango offices were vacated around the time the SEC sued, according to Young, the listing agent. The property was a mess by time the receiver took charge, and court filings indicate it was in worse shape than other properties owned by Fujinaga.
In court papers filed in April 2015, the receiver said the property had sustained "a significant amount of damage, theft and vandalism." Windows and toilets had been smashed, door locks were broken, business documents were strewn all over, and valuable electronics gear "had been stolen or was otherwise missing."
Also, most of the landscaping was dead or deteriorating. It seemed homeless people had used part of the property "as temporary housing," and hypodermic needles were found around the bushes.
Security there proved to be "an ongoing challenge," the receiver said in court papers last year. Despite the installation of a fence and other measures, there were "a series of burglaries" and several cases of vandalism, mostly at night. The receiver arranged for nightly security patrols, which interrupted "several attempts" to steal more copper.
Robb Evans president Brick Kane said in court papers in August that he was "pleased to report" that security problems "seem to have been resolved."
He attributed this to a surveillance system that, when activated, sounds "an audible alarm" and immediately videotapes the area that people enter, he wrote.
Since the cameras and horns were installed, "we really haven't had anybody in that building," Young said.
Another good sign: It's been more than a year since he brought his bat.
Contact Eli Segall at 702-383-0342 or esegall@reviewjournal.com. On Twitter at @eli_segall.