Airbnb meets WeWork startup partners with Vegas company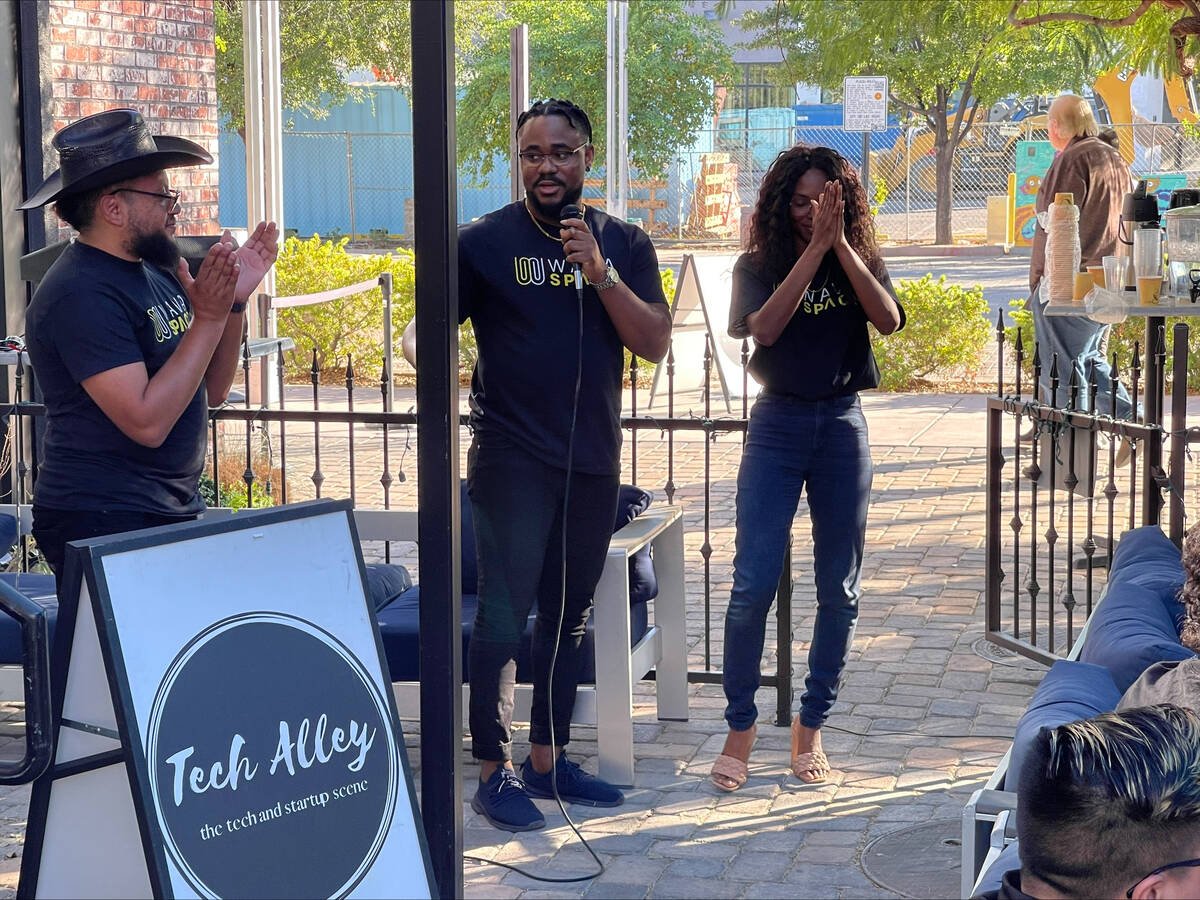 In a move to help solidify operations, a Las Vegas temporary workforce housing startup that is set to gear up its technology for major events in the next few months has partnered with a Phoenix company.
Workbnb, which offers short-term rentals to traveling workers, entered into a deal with Phoenix-based WavaSpace, where each company took a minority ownership stake in the other.
WavaSpace is a yet-to-launch platform where homeowners can rent out unused office space on a daily basis to travelers or other remote workers. The company expects to launch in Las Vegas and Phoenix by October, with other markets to follow.
The equity stake involved and the financial terms of the deal weren't disclosed.
"Just think Airbnb and WeWork combined," said Valentine Aikhu, co-founder and CEO of WavaSpace, and now the chief operations officer for Workbnb, when describing WavaSpace's main service.
In the deal, Workbnb will offer connections and better tools for sales and marketing for WavaSpace as the company looks outside of Phoenix for development. Workbnb sought operational and technical support from WavaSpace.
The relationship between Workbnb and WavaSpace is mutually beneficial since both companies are focused on the asset sharing market and can offer another product to someone looking to partially rent out their home, said Yeves Perez, co-founder and CEO of Workbnb.
The new company isn't daunted by a push for return to office work.
"(For workers) they don't want to go back into the office, but going to a coffee shop, it's too loud in the background," Jada Jones, a WavaSpace co-founder and head of business operations, said. "It's giving them a chance to just get out of their normal environment, and kind of switch it up and they have the option to be able to move around a city."
Perez thinks that both companies could take off in Clark County since the area is working through a set of regulations for the short-term housing market that may limit some homeowners ability to list properties on homesharing sites like Airbnb.
Contact Sean Hemmersmeier at shemmersmeier@reviewjournal.com. Follow @seanhemmers34 on X.