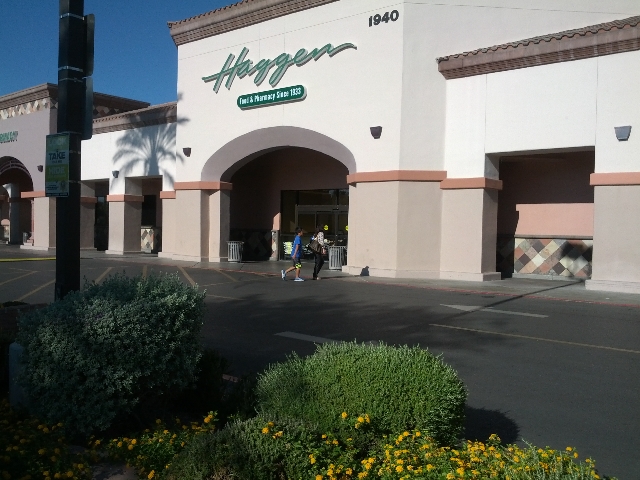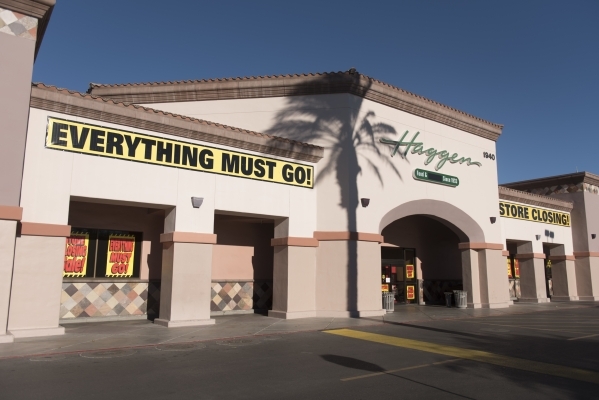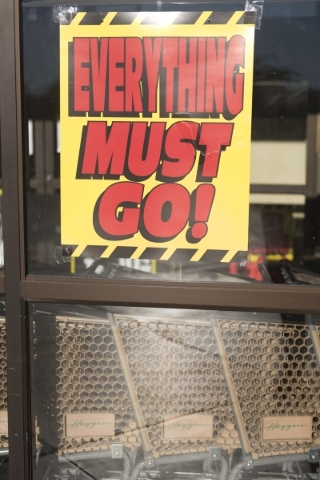 Albertsons has reassumed ownership of three grocery stores it sold to Haggen earlier this year and Sprouts is expanding its presence in the Las Vegas market as well.
Three of the Albertsons stores and one of the four Vons stores sold to Haggen will be reopened as part of acquisitions approved last week by the U.S. Bankruptcy Court and announced late Friday. Terms of the Las Vegas deals weren't announced and Albertsons could not be reached for comment this weekend to detail their plans and timetable.
In one surprise, a previously announced offer by Smart & Final to acquire a Haggen store in Summerlin did not go through. That store at 1940 Village Circle, previously owned by Vons, but the details of why it didn't go through are uncertain at this point.
"Smart & Final did not acquire a Vegas store. Only Haggen stores in California," a Smart & Final spokesman said in an email on Sunday.
Haggen announced Smart & Final acquired 28 stores in California for $56 million, while California-based Gelson's Markets acquired eight stores for $36 million.
Bellingham, Wash.-based Haggen is exiting the Las Vegas market after opening seven stores under the Haggen brand in June as part of a larger acquisition of 146 stores in Oregon, Washington, California, Arizona and Nevada.
The former Albertsons stores to reopen are in Henderson at 2910 Bicentennial Parkway, 575 College Drive and 190 N. Boulder Highway. The acquisition would bring Albertsons' total in the market to 30 stores, surpassing the 28 of Smiths, according to numbers on the companies' websites.
Sprouts Famers Market has acquired a former Vons store at 7530 W. Lake Mead Blvd. That increases Sprouts number to six stores and its first covering the northwest valley. The nearest to that location is at 10000 W. Sahara Ave.
Sprouts entered the Las Vegas market in 2012 when it merged with Sunflower Farmers Market that operated two stores in the valley. Sprouts has since opened three other locations.
The leaves a former Vons and current Haggen store in Boulder City and one at 820 S. Rampart Blvd. without any suitors in addition to the one in Summerlin.
Supermarket analyst David Livingston said Saturday that those two storesin Boulder City and on Rampart Boulevard that didn't receive a bid on them "will probably not reopen."
The latest development comes after the Federal Trade Commission in January announced that Albertsons and Safeway had agreed to sell 146 stores in Arizona, California, Nevada, Oregon and Washington to Haggen as part of a $300 million deal to win U.S. antitrust approval for a merger. Livingston said that doesn't mean the stores weren't successful and that even good stores had to be included in the mix.
"It's a perfect way for Albertsons to get paid for closing stores they didn't want a year ago," Livingston said. "It's a big win for Albertsons. Putting up a Haggen's banner was just a charade."
Haggen filed a lawsuit over the deal on Sept. 1. The company's $1 billion lawsuit alleged Albertsons "launched its plan to gain market power" by hamstringing Haggen's ability to operate the stores successfully after taking ownership.
Livingston said the acquisition by Sprouts is "probably a good fit" for the company.
"It's probably not a store Albertsons wants but to Sprouts, it's a fit. One store's trash is another store's treasure."
Brian Gordon, a principal at Applied Analysis, which tracks the retail market, said the Haggen store in Summerlin is attractive because of the demographics in that area, and he expects it to be filled at some point. He said the acquisitions say a lot about the Las Vegas grocery market, including Henderson.
"The particular locations gobbled up by other grocers demonstrate they believe in the long-term outlook of the locations and the neighborhoods," Gordon said. "The city of Henderson has been a strong performer from a residential demand standpoint for growth, and Albertsons sees that as a key component of the Southern Nevada retail market."
Las Vegas currently has more than 130 branded grocery stores. Albertsons will now have 30 and combined with 10 of Vons, that gives the chain a combined 40 in the market. That will be followed by 28 of Smiths.
Fresh & Easy, which is winding down its stores operation has 14. That is followed by Walmart Neighborhood Market with 12.
The count of others based on their Web sites includes Smart & Final, seven; Sprouts, six; Trader Joes, five; La Bonita Supermarkets, five; Whole Foods, four; Mariana's Supermarkets, four; Cardenas, four; and WinCo Foods, two; and Seafood City, one.