October 26, 2008 - 9:00 pm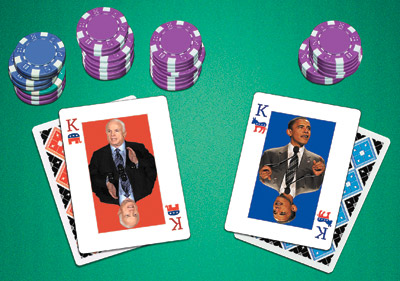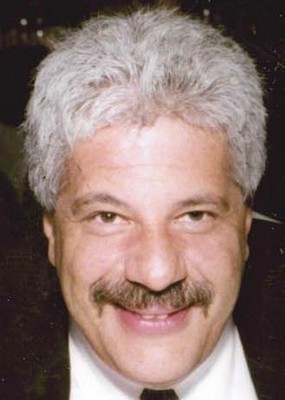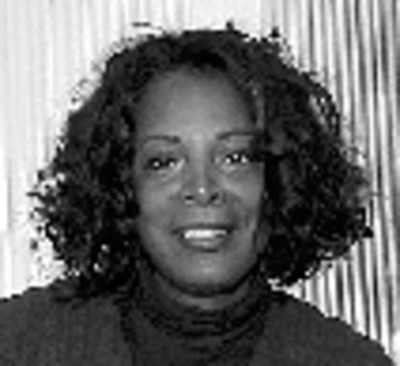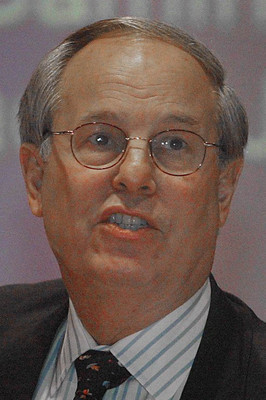 Gaming has bet the house on the presidential campaign of Republican John McCain.
Through September, individuals with ties to casinos have contributed more than $260,000 to McCain's campaign, according to the nonpartisan Center for Responsive Politics. Democrat Barack Obama has received almost $133,000 in contributions from the same group.
Liberal-leaning Progressive Accountability, however, puts McCain's gaming industry contributions at $951,000, when fundraising efforts and contributions from casino lobbyists are included. The Obama campaign prohibits contributions and fundraising by lobbyists.
McCain's largest gaming fundraiser has been MGM Mirage Chairman and Chief Executive Officer Terry Lanni, who has collected at least $500,000 for the campaign, according to OpenSecrets.org, the Web site operated by the Center for Responsive Politics. Wynn Resorts Chairman and CEO Steve Wynn has raised between $250,000 and $500,000 for McCain. Las Vegas Sands Corp. Chairman and CEO Sheldon Adelson and company President Bill Weidner have each raised between $100,000 and $250,000 for McCain.
Las Vegas advertising executive Sig Rogich, whose company Rogich Communications Group has worked for casino operators, including Las Vegas Sands, has raised between $250,000 and $500,000 for McCain, according to OpenSecrets.org.
"This shouldn't be too much of a surprise," University of Nevada, Reno political science professor Erik Herzik said. "Individual casino operators provide money based on their own ideological and political interest. Big business tends to lean Republican."
McCain's contributions to gaming came nearly a decade after the Arizona U.S. senator tried to take a bite out of the revenues generated by Nevada's sports book industry. He pushed unsuccessfully for federal legislation in 1999 and 2000 that would have made wagering on college sports illegal. Nevada is the only state where legalized betting on professional and college sports flourishes.
Casino interests in Washington, D.C., vigorously fought against the ban proposal. McCain has since backed away from the idea.
American Gaming Association President Frank Fahrenkopf Jr., a former chairman of the Republican National Committee and a McCain backer, said the Republican presidential nominee has not discussed banning college sports wagering at all during the campaign.
"We were very much opposed to the legislation," Fahrenkopf said.
Even Obama supporter Billy Vassiliadis, the CEO of marketing firm R&R Partners, which oversees the advertising for the Las Vegas Convention and Visitors Authority, said a college sports betting ban is not an issue.
"If this was 10 years ago, the college sports wagering issue might have changed some of (McCain's) support," Vassiliadis said.
Meanwhile, McCain is a lifelong gambler. In a May 2005 article in the New Yorker, writer Connie Bruck recounted stories of McCain playing craps for "14-hour stints" in Las Vegas from 10 a.m. until midnight. Bruck wrote about how she traveled with McCain to New Orleans, and upon arriving at the hotel, he immediately went across the street to gamble at Harrah's New Orleans, playing at a $15 minimum bet table.
"Craps is addictive," McCain was quoted as saying in the New Yorker article.
In July 2000, when McCain was pushing the ban on college sports wagering, Review-Journal columnist John L. Smith spotted the Arizona senator playing craps at Caesars Palace on a Friday afternoon. McCain refused an interview.
In September, the New York Times recounted an early morning McCain gambling excursion in a high-stakes room at the Foxwoods casino in Connecticut not long after he ended his 2000 presidential bid. The article focused on McCain's ties to gaming industry lobbyists.
McCain has also been a frequent guest of Lanni at championship boxing matches hosted at MGM Mirage casinos.
But even with the bulk of gaming contributions tilting toward McCain, most political scientists and gaming analysts don't believe an Obama victory Nov. 4 would be akin to the industry rolling snake eyes.
With the stock market tanking, jobs disappearing and the war on terror continuing, the economy and national security have dominated the presidential debate. Legalized gaming is not on the radar screen.
"It's not even up for discussion," said David Damore, a political science professor at the University of Nevada, Las Vegas. "At the end of the day, both candidates have too many other things to worry about than gaming."
Republicans, Democrats, political observers and gaming analysts all agree the casino industry would remain untouched under either a McCain or Obama administration.
"Gaming just hasn't been talked about and I think that bodes well for the industry under either candidate," said Wall Street research analyst Joel Simkins, who follows gaming companies for Macquarie Capital Group.
Fahrenkopf agrees. The casino industry's chief Capitol Hill lobbyist, Fahrenkopf, whose ties to Republican politics span some 40 years, is hard-pressed to say that a Democratic administration under Obama would make his job tougher.
"Both of them, throughout the campaign, have been very articulate about state's rights on a number of issues, including gaming," said Fahrenkopf, who donated the maximum individual contribution of $2,300 to the McCain campaign in July. "Both candidates have said some issues should be left up to the people in the individual states. Obviously, as the former chairman of the Republican National Committee, I support John McCain. But I don't think Obama will be bad for the industry."
The only gaming-related issue in play federally concerns Internet gambling. Congress voted to ban Internet gambling in 2006 and President Bush signed the measure. Several efforts are under way in Washington, D.C., to roll back the ban. The American Gaming Association supports a one-year study of Internet gambling.
Neither McCain nor Obama have taken a stand on Internet wagering.
"That's really the extent of what's out there on the horizon," Fahrenkopf said. The gaming industry as a whole is not focused on federal legislation.
Vassiliadis said efforts to impose a federal tax on gaming revenues always unite the casino community. But that issue has not been broached by either Democrats or Republicans.
"It's not been a point of discussion, so the gamers are really just going by their own personal preference," said Vassiliadis, who donated $2,300 to Obama in September 2007. "A lot of them see it as their civic duty to take part in the political activity."
Rose McKinney-James, a member of the MGM Mirage board of directors and an Obama supporter, said the company's meetings were rather interesting early in the presidential election. McKinney-James, a Democrat who ran unsuccessfully for lieutenant governor in 1998, said her support of Obama was matched by Lanni's backing of McCain. Board member Alexis Herman, who was secretary of labor under President Clinton, was in the camp of Sen. Hillary Clinton, while former Nevada Gov. Kenny Guinn was backing Republican Mitt Romney.
"We're all still friends because we have a healthy respect for individual differences," McKinney-James said. "Most members of the board are high-profile individuals and you have to expect some diversity in our choices. It made for some good board room discussions."
Obama's issues with gaming go back to his tenure as a member of the Illinois Senate.
He is the U.S. senator from Illinois, a state that is home to nine riverboat casinos. Obama opposed efforts to expand the state's lottery, according to Fahrenkopf. However, Vassiliadis said Obama's votes as a legislator were pro-gaming.
"Barack has consistently pointed to Nevada as a role model for gaming regulation," Vassiliadis said.
McKinney-James, who is a renewable-energy proponent, said her conversations with Obama have been about energy issues, not gaming.
Contact reporter Howard Stutz at hstutz@reviewjournal.com or 702-477-3871.
NEVADA CONTRIBUTORSAccording to OpenSecrets.org, the Web site maintained by the Center for Responsive Politics, gaming industry campaign contributions from Nevada to Republican John McCain span most of the major casino companies, including MGM Mirage ($26,600 in contributions), Las Vegas Sands Corp. ($12,200), Wynn Resorts ($28,900), and Station Casinos ($9,700).
McCain's list of 2,300 contributors reads like a gaming industry Hall of Fame: Wynn Resorts CEO Steve Wynn, MGM Mirage CEO Terry Lanni, MGM Mirage President Jim Murren, CityCenter CEO Bobby Baldwin, Las Vegas Sands CEO Sheldon Adelson, Las Vegas Sands President Bill Weidner, Harrah's Entertainment CEO Gary Loveman, Station Casinos CEO Frank Fertitta III, former Station Casinos President Lorenzo Fertitta, former Mandalay Resort Group executive Mike Ensign, and International Game Technology CEO TJ Matthews.
"The contributions basically come down to personal preference, and not based on an industry decision," said Eric Herzik, a University of Nevada, Reno political science professor.
Weidner, who has been serving as chairman of the Republican National Committee's Victory 2008 finance effort, said he supports McCain because, ideologically, he shares the candidate's beliefs.
"Lower taxes and less government bureaucracy is the best way to promote strong and diverse economic growth and create an environment in which companies like ours can create more higher-paying jobs," Weidner said. "But it is also extremely important in this election that we remain insightful enough to look beyond the current financial challenges to the most serious long-term issue still facing this country, the safety and security of our citizens."
Democrat Barack Obama is not without his gaming contributors.
R&R Partners CEO Billy Vassiliadis and Wynn Resorts director Elaine Wynn have donated $2,300 to Obama. Rose McKinney-James, a director with MGM Mirage, has given $1,300 to Obama. Boyd Gaming executive David Farlin contributed $2,300 to Obama as did former Mandalay executive Mike Sloan. Two of MGM Mirage's top corporate diversity officials made financial contributions to Obama: Brenda Thompson ($2,300) and Debra Nelson ($1,000).
Elaine Wynn, the wife Wynn Resorts CEO Steve Wynn, announced her support of the Illinois senator last year. She said it was the first time in her marriage that she and her husband differed on presidential candidates. She said her reasons for supporting Obama are based on his leadership and how he would handle the economic crisis.
"If the gaming industry is acting exclusively in its own self interest, it tends to support the party that historically represents big business, which is the more fiscally conservative Republican Party," Elaine Wynn said. "But this election is critical on so many fronts and I think we need to consider a much more broader appeal."
Elaine Wynn contributed $2,300 to McCain. Other Wynn Resorts executives, including general counsel Kim Sinatra, have contributed to both candidates as well.
HOWARD STUTZ/REVIEW-JOURNAL