'All of our houses are on fire': Can health care project help NLV?
Updated September 1, 2023 - 8:52 pm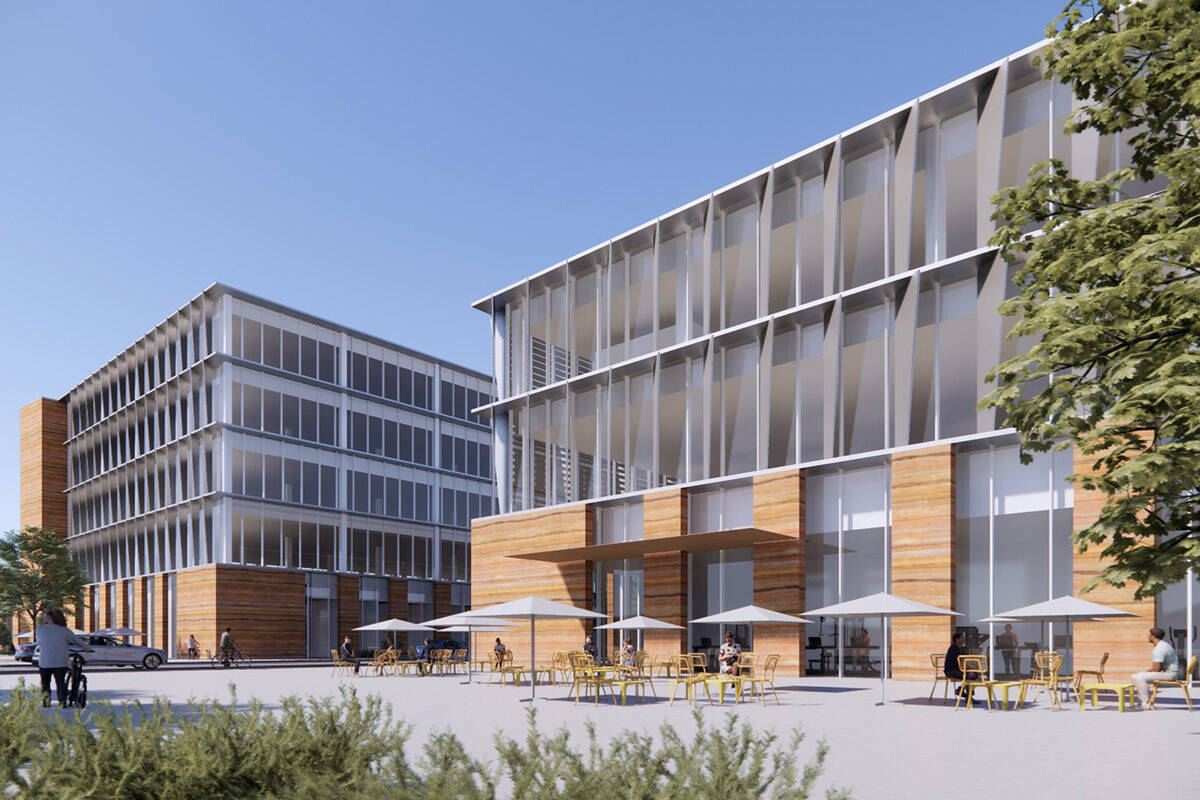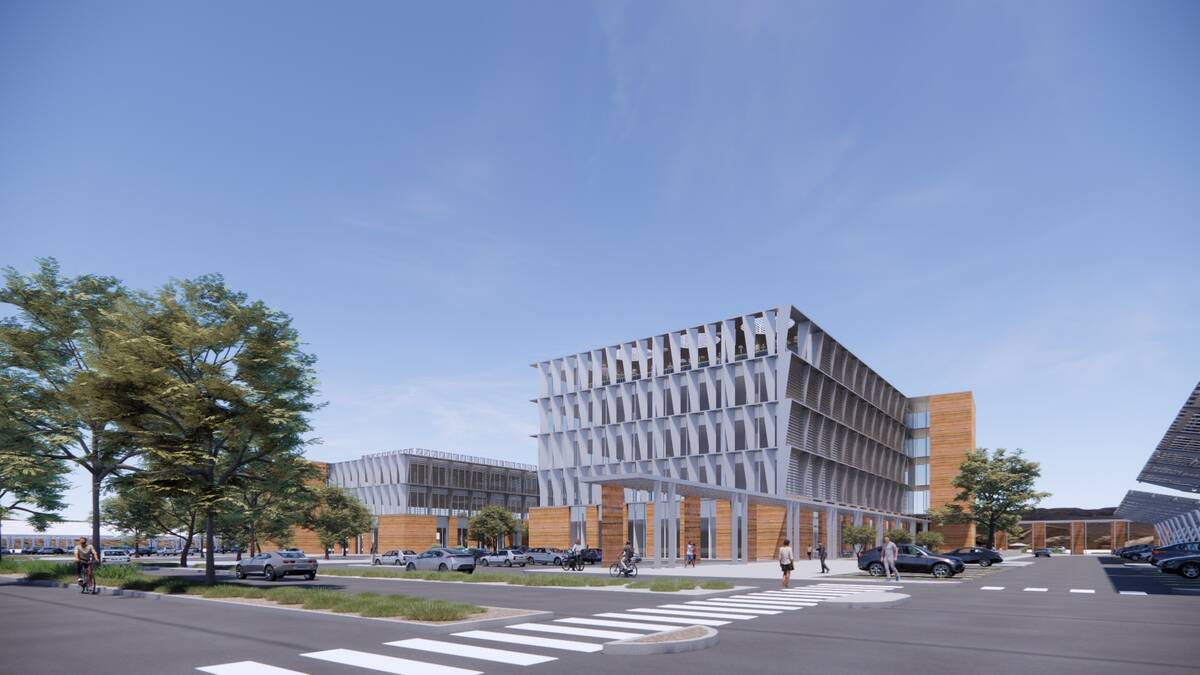 Nevada regularly ranks in the bottom 10 when it comes to health care rankings by state, but developers and officials are hoping a new project in the city of North Las Vegas could help alleviate some of this pain in the valley.
The good news is there's nowhere to go up but, said Diego Trujillo, chief executive officer of Las Vegas Heals — the largest nonprofit, membership-based association for health care professionals in the state. The best step forward is for the entire medical sector in Southern Nevada to get on the same page when it comes to health care delivery, he said.
"All of our houses are on fire, and we're all trying to put the fires out," he said regarding Nevada's poor health care ranking at a recent panel on health care real estate. "And what we really need to try and convince everyone to do is just step away for one minute so we can have a meeting and clear the brush that keeps setting our houses on fire in the first place."
North Las Vegas' statistics tell an even direr story when it comes to health care. The municipality only has one full-service hospital — North Vista — for its 280,543 residents, which comes out to approximately one hospital bed per 1,432 residents, compared with Clark County, which has one bed for every 414 people.
An estimated 75 percent of medical trauma cases go outside of North Las Vegas for treatment.
Officials have high hopes that a major health care campus in the works for North Las Vegas could fill the gap. It couldn't happen soon enough as North Las Vegas is one of the fastest-growing cities in the country, according to 2022 census data.
Helios to the rescue?
Construction on roadways and infrastructure for Helios Health and Wellness Campus, a planned 135-acre medical campus for medical innovation that will incorporate a hospital, restaurants, retail and hotels is expected to start late this year, said Tad Schrantz, executive vice president for real estate development for Pacific Group.
The project, located south of the Las Vegas Beltway on North Pecos Road, is being spearheaded by national master plan developer Pacific Group, which is headquartered in Salt Lake City. The developer was awarded the project by North Las Vegas early last year. A ceremonial groundbreaking for the project was held last year.
Several buildings in the development are in the design phase, and the first building is expected to break ground in 2024. The entire project is expected to be completed in phases over the next decade. Once completed, the project will create 600 hospital beds through $1.2 billion worth of construction, 1.3 million square feet of medical office space and 900,000 square feet of research and development space. The entire project is expected to cost as much as $5 billion to develop and construct and create 12,000 jobs.
During the recent health care real estate panel, Schrantz said the idea for the large health care campus dates to the tenure of former North Las Vegas Mayor John Lee, who was in office 2013-22. Lee took office at a time when the city had a staggering deficit, estimated to be around $150 million. This all culminated in a population boom as a new economic development push came in, but the city has struggled to keep up with a variety of services, including health care.
"I think the vision from the city of North Las Vegas was, we know we need health care, we know we need primary care, but we also want a place that is a place for people in the city to go and gather, and it's not just about health care, but our community as well," Schrantz said.
Schrantz said Helios will have a mixed-use feel as it will incorporate 290 hotel rooms over two buildings, seven restaurants (four of them being full service) and a wide variety of retail opportunities including food and beverage, athletic facilities, grocery stores, shopping and neighborhood services such as financial institutions and day care centers.
Despite North Las Vegas being slow to develop health care real estate, education and health are the fastest-growing job sectors in the valley, according to a second-quarter market report from Colliers International. Vacancy rates in health care real estate across the valley are down, at 6.4 percent, which is well below the commercial average for the valley. The report said that construction and net absorption of health care real estate are up. Net absorption is calculated by taking the total amount of space leased minus what became vacant in the valley.
"Southern Nevada's medical office market continued to see vacancy decrease at midyear 2023, bringing it to its lowest point in a decade," the report said. "The past three years have been the strongest for the medical office sector in a decade in terms of both net absorption and rent growth. This momentum should serve the sector well, given the potential of a downturn in the second half of 2023."
Rise of health care services
The need for Helios and more medical space in general across the valley is hitting a critical mass, said Colliers International Vice President Stacy Shapiro, who focuses on the medical office real estate space.
"We're at about 2 percent in some of our vacancy submarkets (concerning medical office space), so really low, and this just shows you the amount of demand out there," she said.
Shapiro added everything kicked into overdrive in 2021.
"In the past three years since COVID-19, Vegas' medical market real estate sector has seen the highest net absorption and rent growth in a decade … and according to Revista (a health care data producer), Las Vegas is eighth in the entire country when it comes to this sector."
The entire country — and planet for that matter — is seeing exponential growth in health care needs given the baby boomer generation is heading into retirement and accessing health care services more often. According to a Peter G. Peterson Foundation study, in the past 20 years, the average price of general goods and services has increased 2.5 percent per year, but medical care has increased 3.2 percent every year.
Vance Farrow, a health care industry specialist for Nevada Governor's Office of Economic Development, who also spoke at the recent panel, compared the Helios project to Las Vegas' Medical District, which is in downtown Las Vegas, south of the Golden Nugget. The district houses the Kirk Kerkorian School of Medicine at UNLV, hospitals and ancillary medical facilities.
"I think it's a case of if you build it, they will come," he said. "And we have examples of that already (in Las Vegas), and so I'm really excited for what's to come."