Allegiant Air not eager to address threat of pilot strike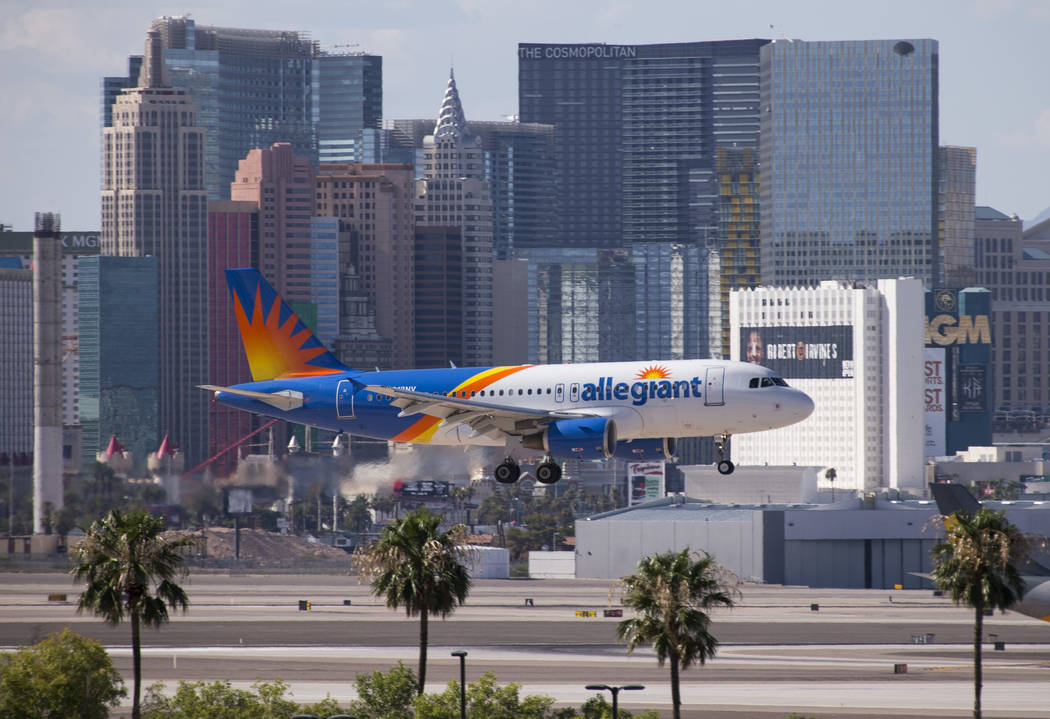 An airline with nobody around to fly its planes isn't much of an airline, so you'd think another threat by Allegiant Air pilots to walk off the job might spark some concern.
But during the carrier's earnings call Wednesday, Allegiant executives and industry analysts waited awhile before anyone even alluded to it.
The deep-discount airline's parent, Las Vegas-based Allegiant Travel Co., reported $50 million in profit for the three months ending June 30, up 2 percent from the same period last year. It announced the results just one day after it filed a complaint in federal court against Teamsters Local 1224, alleging the pilots' union was threatening "an unlawful strike" over what U.S. labor law would define as a minor dispute.
The Teamsters announced July 9 that Allegiant pilots voted with 93.5 percent support "to authorize a strike should it become necessary."
The union said the vote came in response "to Allegiant's years-long refusal to live up to its commitments and fix a sham scheduling system that has negatively impacted the lives of many pilots and their families."
On the earnings call, Allegiant executives thanked employees for their work and discussed the airline's fleet, surveys showing improved customer service, and other topics.
Executives did not mention the strike threat in their opening remarks, and it was more than 30 minutes into the call when an analyst, Mike Linenberg of Deutsche Bank, cited the "recent headlines in the press on the labor front" and asked: "Anything more recently or noticeable showing up in your operational performance, or is it, you know, steady as she goes?
"No, it's really steady as she goes," replied D. Scott Sheldon, Allegiant's chief operating and financial officer.
Sheldon added that implementing a "PBS" replacement — an apparent reference to the pilot-scheduling system, known as a preferential bidding system — "takes time" and there are "subtleties" to every collective bargaining agreement "that have to be taken into consideration."
The scheduling issue was supposed to be resolved within 180 days of the first labor contract signed by Allegiant and the Teamsters, in summer 2016.
Allegiant spokeswoman Hilarie Grey has said the carrier is working with a vendor to develop a new scheduling system by the end of this year.
The Teamsters have tried to go on strike before. In April 2015, a few months after Allegiant pilots voted to authorize a walkout, the union announced that the aviators were going on strike.
But a federal judge granted Allegiant a temporary restraining order hours later, shelving the plans.
The company's stock closed at $139.30 per share Wednesday, down less than 1 percent.
Contact Eli Segall at esegall@reviewjournal.com or 702-383-0342. Follow @eli_segall on Twitter.