Amazon offers peek of new North Las Vegas warehouse — PHOTOS
Updated March 27, 2017 - 5:25 pm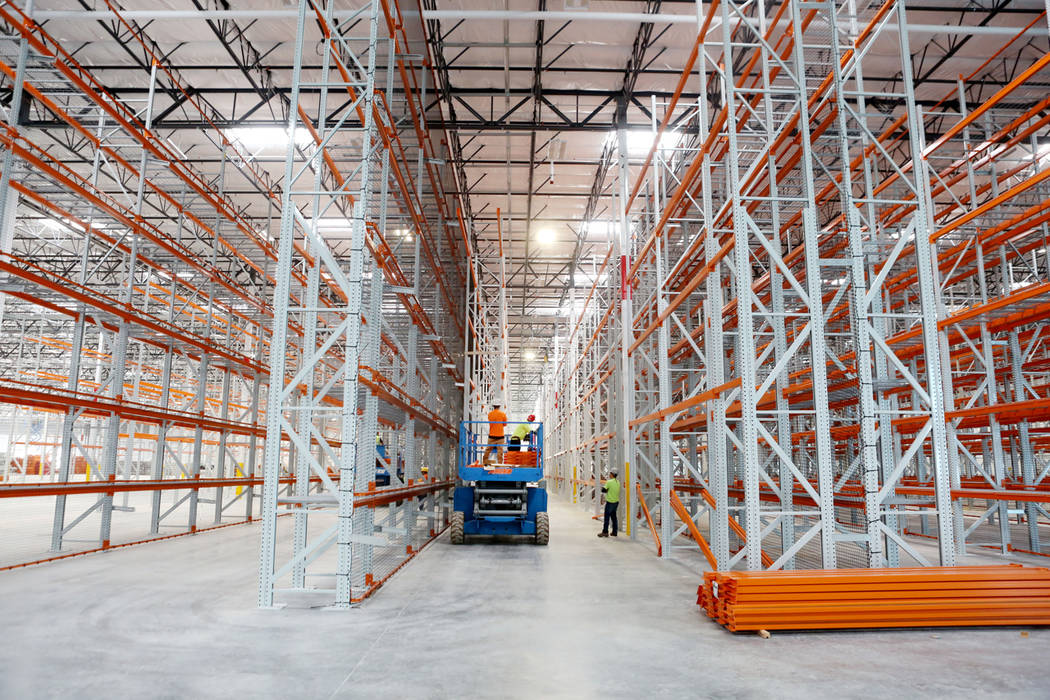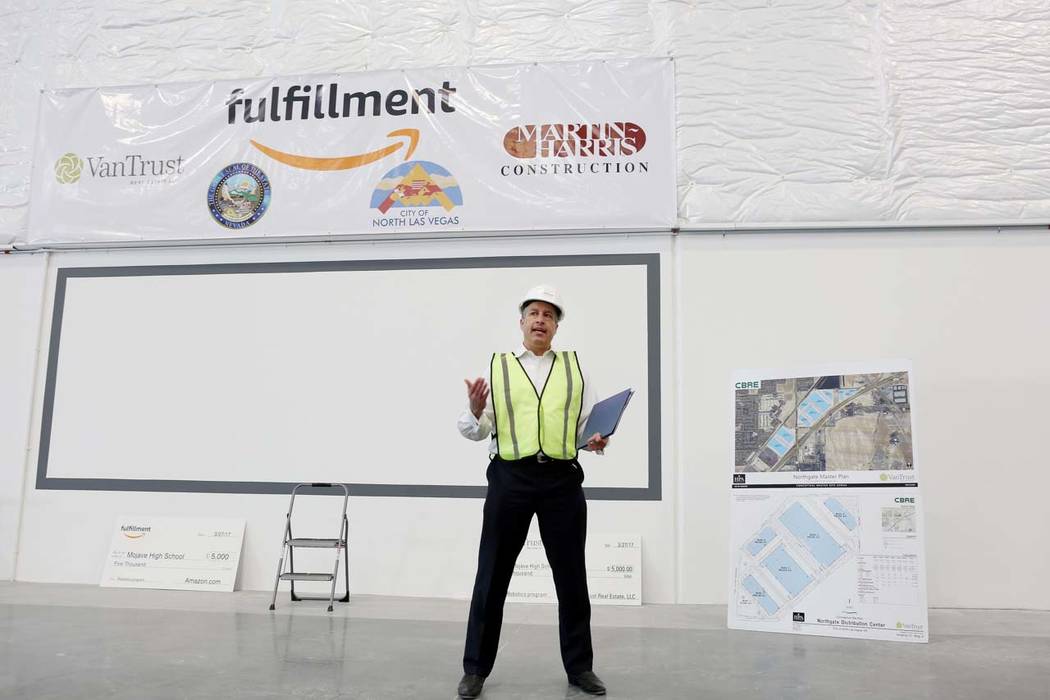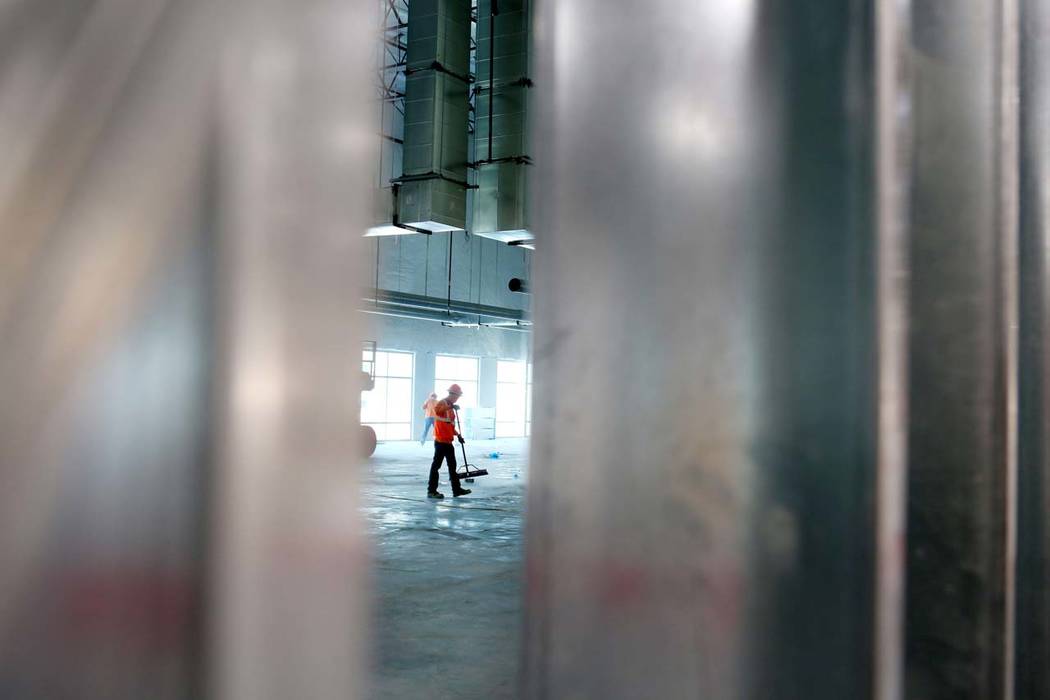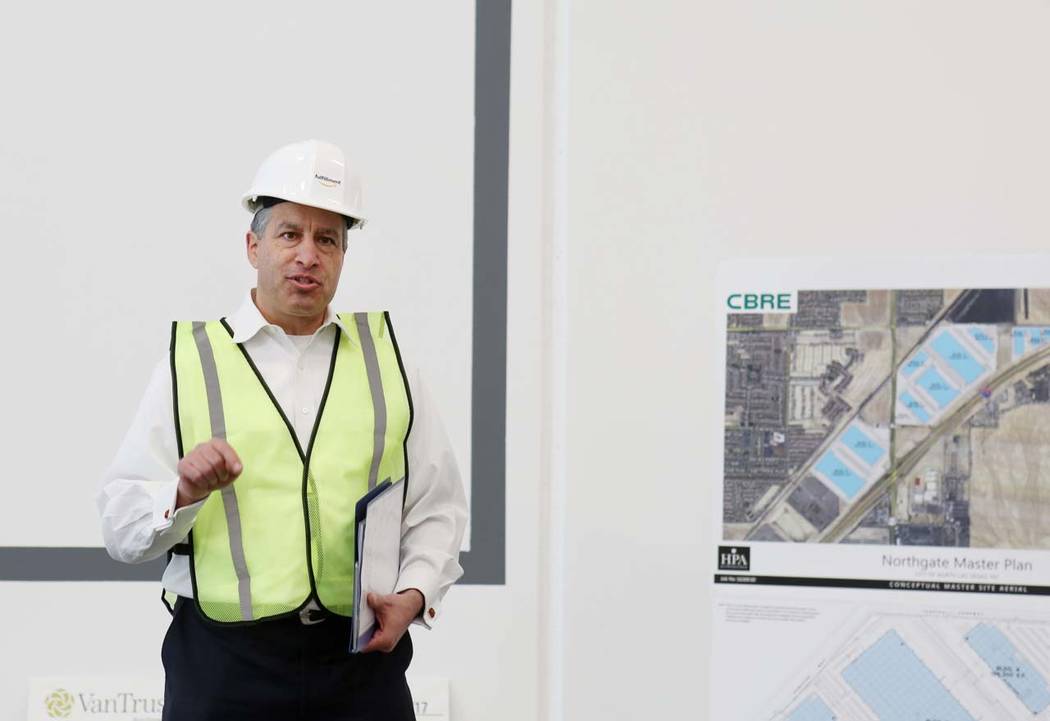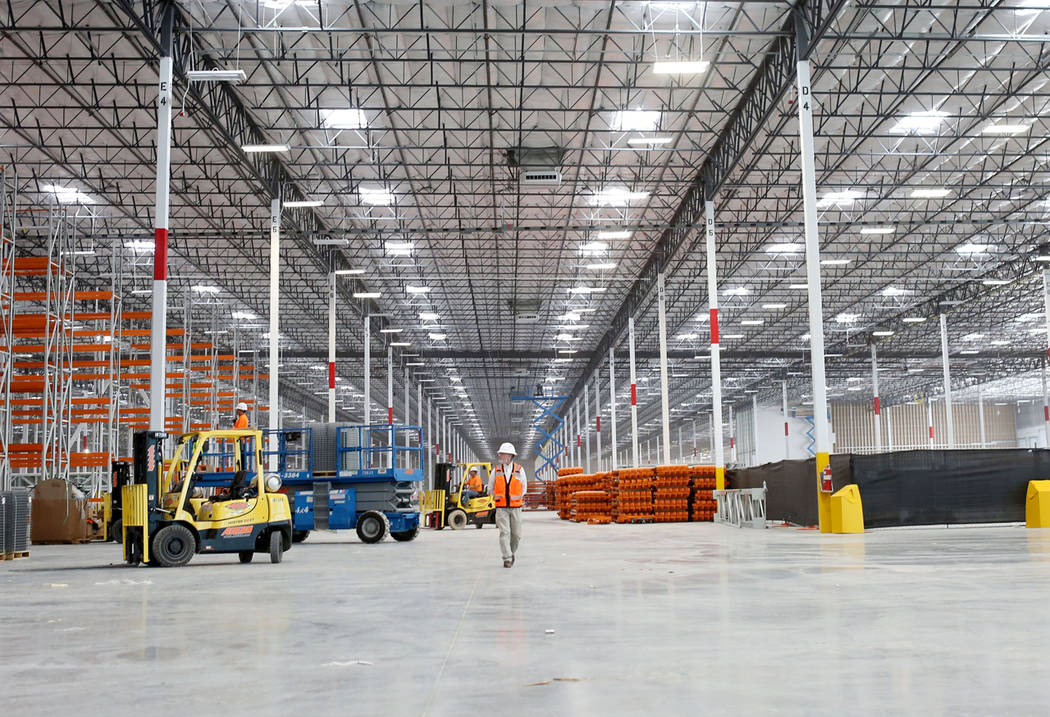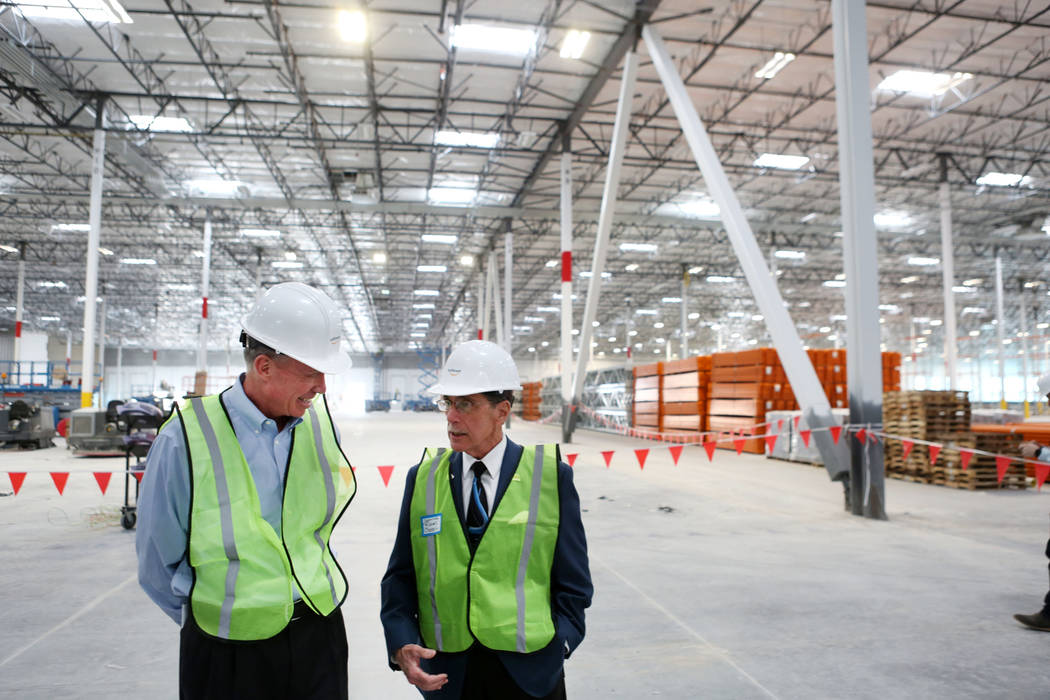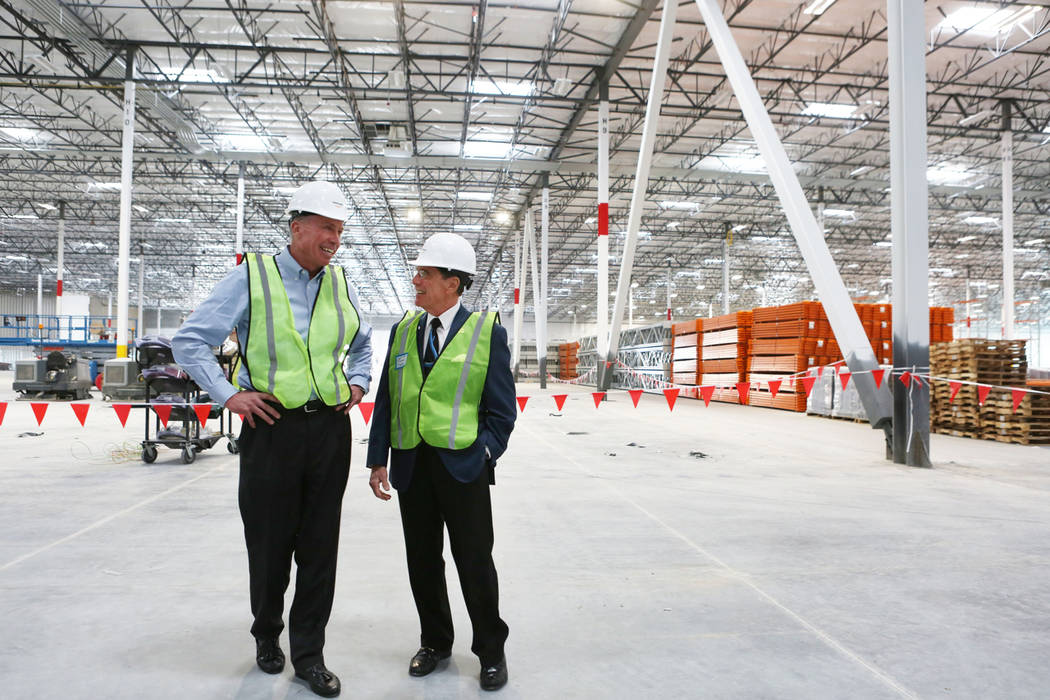 Inside the future site of an Amazon warehouse in North Las Vegas, the only sound and motion came from a crew in white hard hats and yellow and orange vests as they installed motion-sensor lights that shone over barren racks.
But come the middle of the year, the first wave of 1,000 full-time employees expected to work the warehouse will fill the aisles, and the shelves will hold TVs, lawnmowers, kayaks and other large items sold through the online marketplace and destined around the Southwest and to as far as Maine.
"We want to be ready for the holidays," Amazon operations engineering director Dean Fullerton said.
People interested in applying for work at the warehouse can visit www.amazondelivers.jobs.
On Monday, Fullerton and other representatives of the Seattle-based company gave local officials and media a tour of the warehouse off exit 50 of Interstate 15.
Earlier this month, the company received construction permits from the city to install the storage racks, work worth about $2.26 million, according to city records.
A fire alarm system approved for the site, which is the size of about 18 football fields, was valued at $201,000, according to city records.
The warehouse, or "fulfillment center" in Amazon speak, is one of over 75 across the country.
The majority of the items in the warehouse come from individuals and even small businesses that use Amazon to reach customers and sellers across the country and then deliver ordered items. A small number of Amazon-owned items sold to users are also stored in the warehouse.
This is the second large-item warehouse in Nevada. The first one is in Reno.
Amazon uses separate warehouses for small items and for items returned to sellers. Amazon already has a return center that employs about 900 people in the valley.
North Las Vegas Councilman Richard Cherchio said North Las Vegas has seen an uptick in warehouse construction following the recession, a positive for employing residents and bringing in new ones.
"That's what provides the jobs," he said.
Gov. Brian Sandoval, a Republican, said the jobs are one component of helping the state diversify its industries to more than just entertainment and tourism.
"North Las Vegas is transforming," he said.
The governor's office approved about $1.8 million in tax abatements for Amazon to set up in Southern Nevada.
According to Amazon's latest annual report to the Securities and Exchange Commission, the company saw net income of $2.37 billion for the year ended Dec. 31, 2016.
Contact Wade Tyler Millward at wmillward@reviewjournal.com or 702-383-4602. Follow @wademillward on Twitter.
About 1,000 jobs
$1.8 million in tax savings
The warehouse is about 800,000 square feet
Amazon net income
2016 $2.37 billion
2015 $596 million
2014 -$241 million (yes, negative, it was a loss)
2013 $274 million
2012 -$39 million (yes negative it was a loss)