Apartments planned near Tivoli Village in western Las Vegas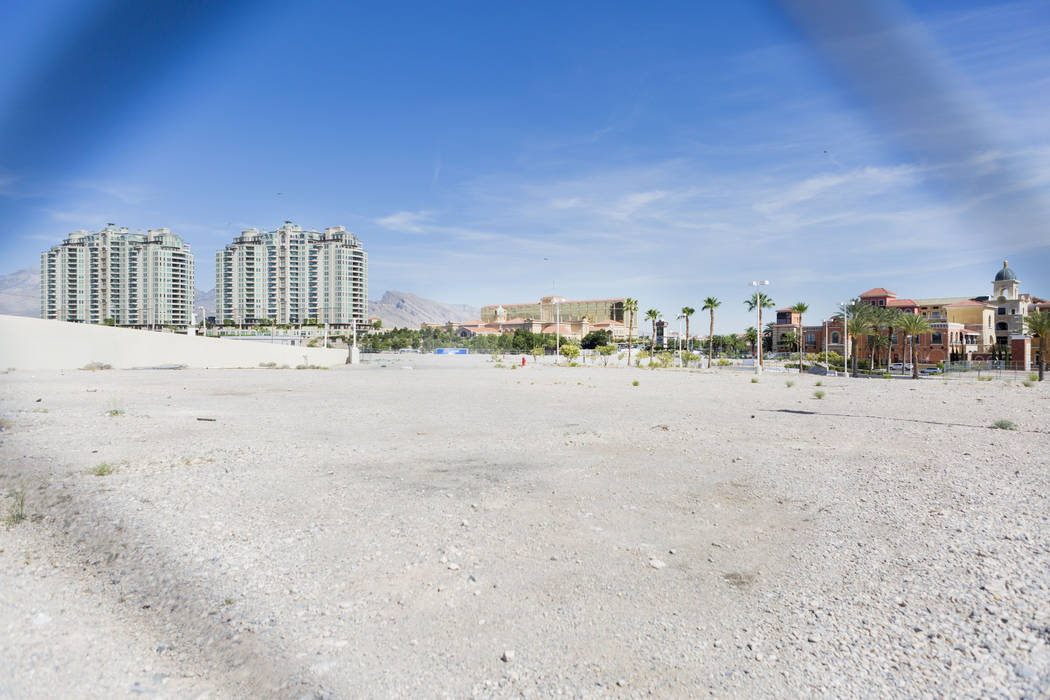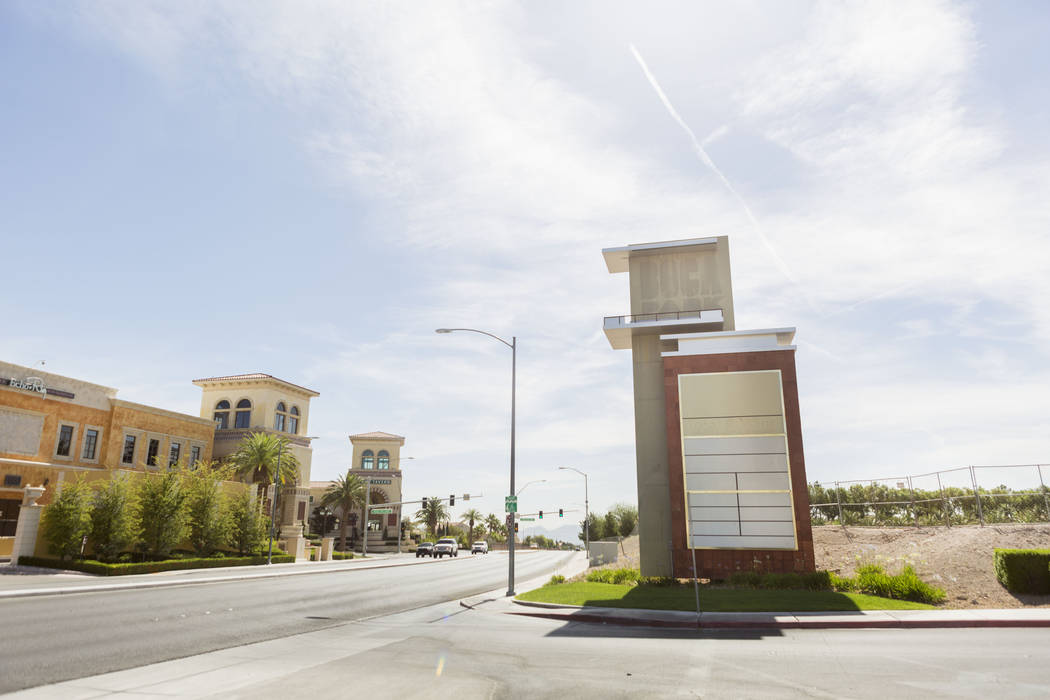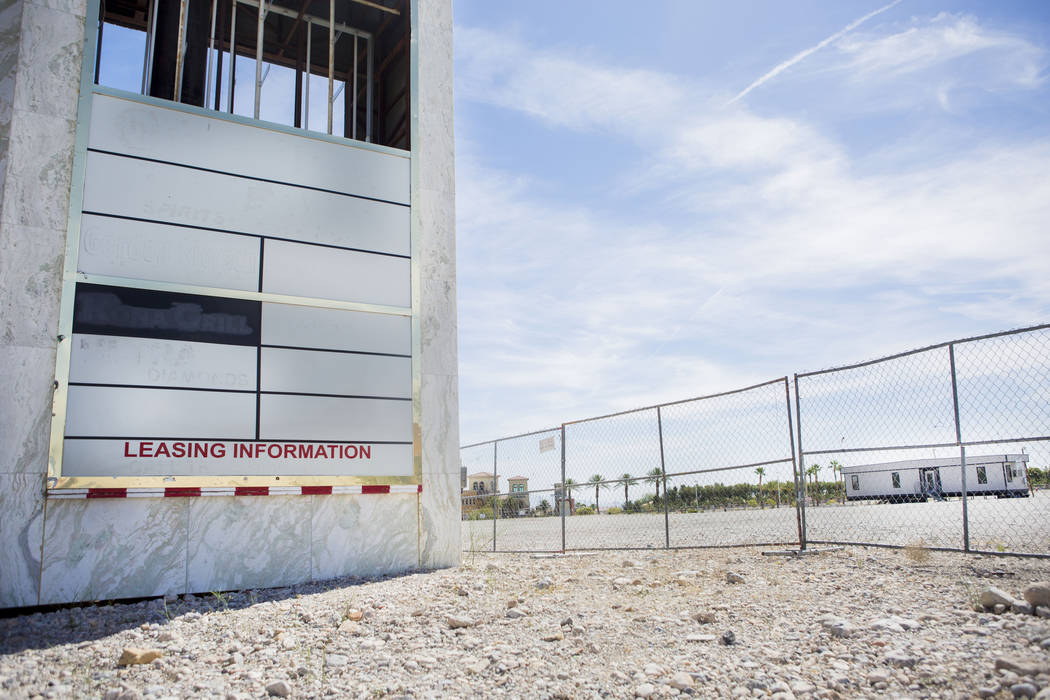 The Calida Group, one of the biggest apartment developers in Las Vegas, plans to buy a long-litigated parcel near Summerlin and build a high-priced rental complex.
The Las Vegas Planning Commission is slated to consider the project on June 13.
The 15.6-acre property, located between the Boca Park and Tivoli Village centers, would let hundreds of tenants live within close walking distance of numerous retailers and restaurants, a rare offering in the valley's suburbs.
It also would be a new chapter for a long-sought development site near the southeast corner of Rampart Boulevard and Alta Drive — and whose current and prior owners have been compared in legal documents to the Hatfields and McCoys.
Calida co-founder Eric Cohen said he aims to close the land purchase in late August and to start construction in the second quarter of 2018. Units would average around 900 square feet, with many being one-bedrooms.
Prices for the 359-unit rental complex haven't been finalized, but Cohen's group is thinking of charging similar rents to its 124-unit Constellation project in Summerlin – about $1.95 per square foot on average, he said.
The new project site is one of a few in town that has "true walkability" to nearby amenities, he said. It's also near freeways and the Summerlin master-planned community.
Cohen said he has been eyeing the property for at least five years, but added it was tied up in too many lawsuits to try to develop.
Jim Jimmerson, an attorney for current owner EHB Cos., said there is no ongoing litigation involving the project site.
'Millions of man-hours'
Calida is buying the majority of EHB's 23 acres of land at that corner. The spread was formerly owned by Boca Park developer Triple Five, but City National Bank seized it through foreclosure in 2009, property and court records show.
EHB bought the site in 2010 from the bank and unveiled plans to build a 773,000-square-foot enclosed mall called Las Vegas Renaissance. It also sought to build a four-story, 100-unit residential complex and a pedestrian bridge across Alta to retail and office center Tivoli Village, which EHB developed with an Israeli conglomerate.
In a letter to the city in 2011, EHB President Frank Pankratz said the Renaissance site's prior owners filed plans for a 1.6 million-square-foot project that called for offices, retail and two residential towers.
Pitched during the recession, EHB's project would "resonate a sign of new life" and "generate millions of man-hours of work," Pankratz wrote.
Ultimately, it seems most of the work was logged by lawyers.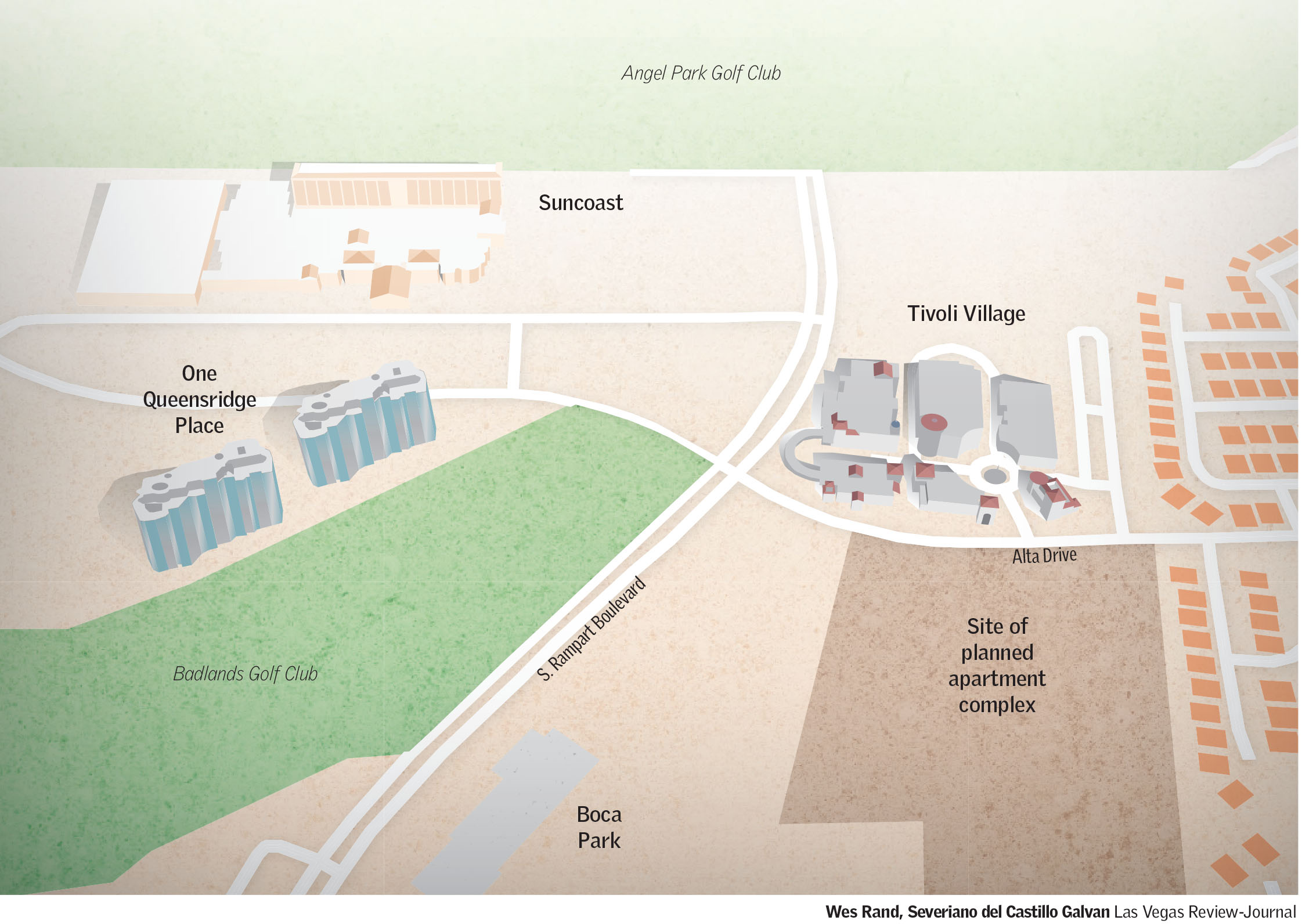 'Always feuding and always fierce competitors'
In 2010, almost two months after EHB bought the land, Triple Five sued the new owner and City National over an easement agreement. City National then sued in 2013, claiming the buyer defaulted on its loan for the site, and EHB sued a title insurance company in 2014 in connection with the sale.
Triple Five sued EHB again in 2016, alleging the landowner, "purely out of malice," disabled tall, illuminated signs for Boca Park that are on EHB's property. The company also demolished and barricaded a common-area access road, tore up a common-area supplemental parking lot, failed to maintain common-area lighting, and diverted water from fire hydrants to fill water trucks that irrigate palm trees, the lawsuit alleged.
More recently, EHB sued Triple Five in February, claiming that during the "nearly five-year (and counting) stall caused by … baseless litigation," the market for its project went to Downtown Summerlin, the once-mothballed, 106-acre outdoor mall a few miles away.
Today, a sign for Renaissance at the corner of Rampart and Alta still promotes the site as the "future home of another amazing shopping experience."
The lawsuits involving Triple Five and EHB were filed by and against affiliated real estate holding companies.
"For whatever reason, Triple Five and the EHB Companies were like the Hatfields and McCoys – always feuding and always fierce competitors," City National's legal team said in court papers last year.
An attempt to get comment from the bank was unsuccessful.
Paul Hejmanowski, a lawyer for Triple Five, said he wasn't aware of any litigation between his client and EHB other than cases involving property at Rampart and Alta.
In an email, Triple Five vice president James Grindstaff said "there is not much I can say" because "we are still" in litigation.
"However, I can say we do support the project," he said of Calida. "I wish them well."
Contact Eli Segall at esegall@reviewjournal.com or 702-383-0342. Follow @eli_segall on Twitter.
Land across the street from Tivoli Villlage has an up-and-down history
— Lenders foreclosed in 2009
— Developers bought site in 2010 and unveiled plans for 773,000-square-foot enclosed mall, four-story residential complex and pedestrian bridge to Tivoli
— At least four lawsuits filed in connection with site since 2010
— Las Vegas Planning Commission on June 13 will consider plans for 359-unit apartment complex