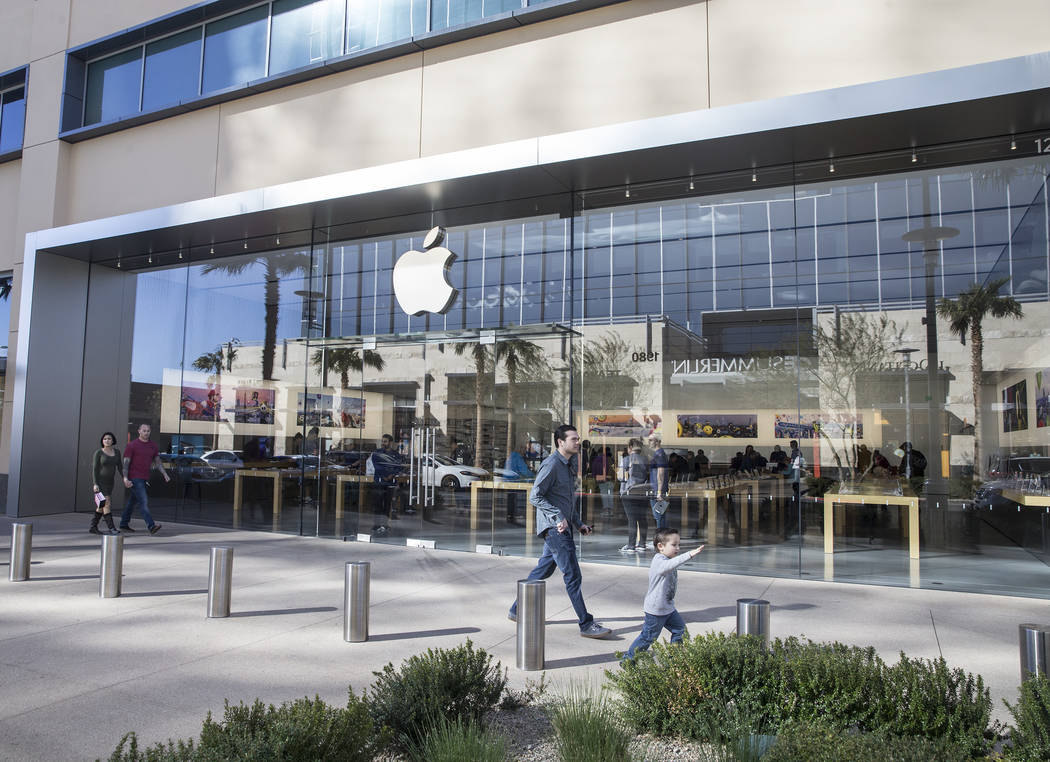 Apple's presence in Nevada is growing larger yet.
The Reno City Council approved Apple's expansion plans Wednesday, which translate to an additional $1 billion in investment.
The investment entails an expanded data center in Northern Nevada and plans to convert a warehouse in downtown Reno.
A company spokesman declined to reveal the square footage of the project to the Review-Journal.
"As part of our growth we plan to hire 100 employees and expect construction will support an additional 300 jobs," the company said in a statement.
Gov. Brian Sandoval's spokeswoman, Mari St. Martin said the increased investment is "a testament" to the state and a "demonstration that the best companies in the world are coming to Nevada."
Apple was the first major economic development success in Northern Nevada and helped place this region on the technology and innovation map, she said.
Related
Apple reports 8,000 jobs in Nevada