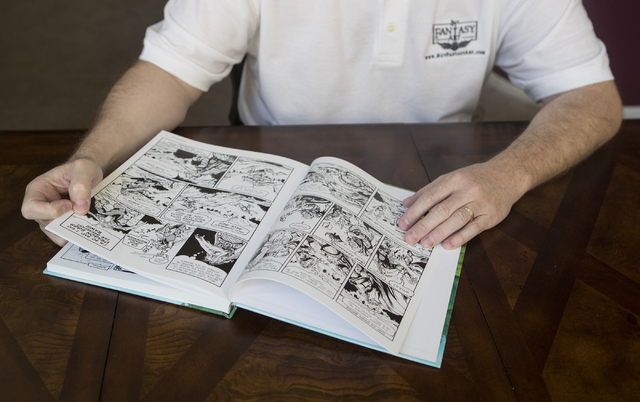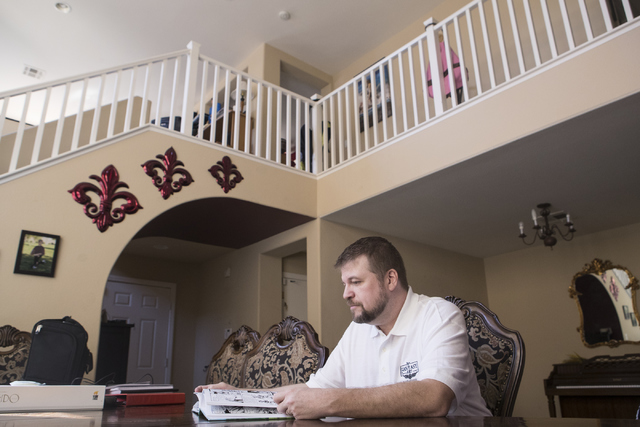 Nevada is world-renowned for precious metals and glitzy casinos, but to the online crowdfunding community, it stands out for other reasons.
According to data from crowdfunding website Kickstarter, many of Nevada's successfully funded projects fall under the categories of art, design and comics.
In Las Vegas, 11 percent of all successfully funded projects were comics, according to an analysis by James Wenzel of 100,000 successfully funded projects for visual storytelling outlet Polygraph. Successfully funded design and photography projects made up 9.8 percent and 8.2 percent of all Las Vegas projects.
In Black Rock City, the temporary city erected in Northern Nevada during the Burning Man Festival, 87 percent of projects funded were art projects.
Dr. Hans Rawhouser, assistant professor of management, entrepreneurship and technology at the University of Nevada, Las Vegas, said the popularity of online crowdfunding continues to grow.
Prior to crowdfunding, said Rawhouser, distributing a project at a reasonable price required large-scale production and money upfront.
"Crowdfunding solves that problem," said Rawhouser, who has studied Kickstarter projects extensively and contributed to some himself.
Local fantasy writer Maxwell Alexander Drake tapped his writing community and many others in March 2014 to back the digital remastering of a classic fantasy genre comic strip.
The comic strip SnarfQuest was written and drawn by Larry Elmore and appeared in an official Dungeons & Dragons magazine in the 1980s.
Drake raised $32,371 from 470 backers to restore the classic comic strip. Drake described the realm of crowdfunding as a "tough environment" and said he recommends having commitments for the majority of funding before launch.
He said one mistake would-be Kickstarter campaigners have is "they think that Kickstarter is going to be their marketing platform, and it's not."
According to Rawhouser, one misconception around Kickstarter campaigns is that simply putting up an idea could become viral overnight and draw wide interest from strangers eager to give.
While many projects appear to be overnight successes, Rawhouser's research has found that many successfully funded projects usually have a large spike in donations early on, rather than a gradual increase in donations throughout, he said.
"That's indicative of people bringing their crowd to Kickstarter, then getting some additional people as well," said Rawhouser.
Rawhouser said the Kickstarter data appeared to show relative concentration in certain categories, but he added that it wasn't a perfect picture because the data weren't broken out per capita.
Pj Perez, comic book publisher of Pop Goes The Icon, raised $6,667 from 123 backers on Kickstarter for his project "Tales From Lost Vegas: A Comic Adventure Beneath Sin City."
To help fund previous editions of the comic, Perez said, he reached out to local businesses but decided to open it up to crowdfunding for the 2013 campaign.
The comic book publisher said he considered using another crowdfunding site that carries less risk but decided that the "all-or-nothing" premise behind Kickstarter would incentivize people to donate.
"When you have to make your goal or else, it raises the stakes," Perez said.
Contact Alexander S. Corey at acorey@reviewjournal.com or 702-383-0270. Find @acoreynews on Twitter.