ASD show in Las Vegas stuffed with consumer products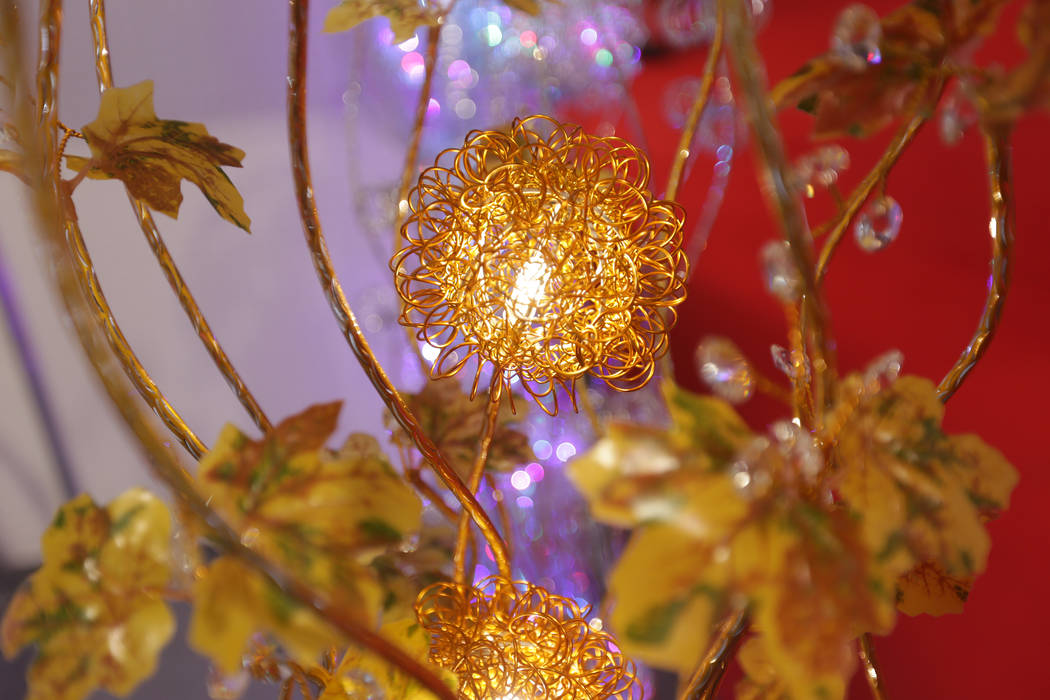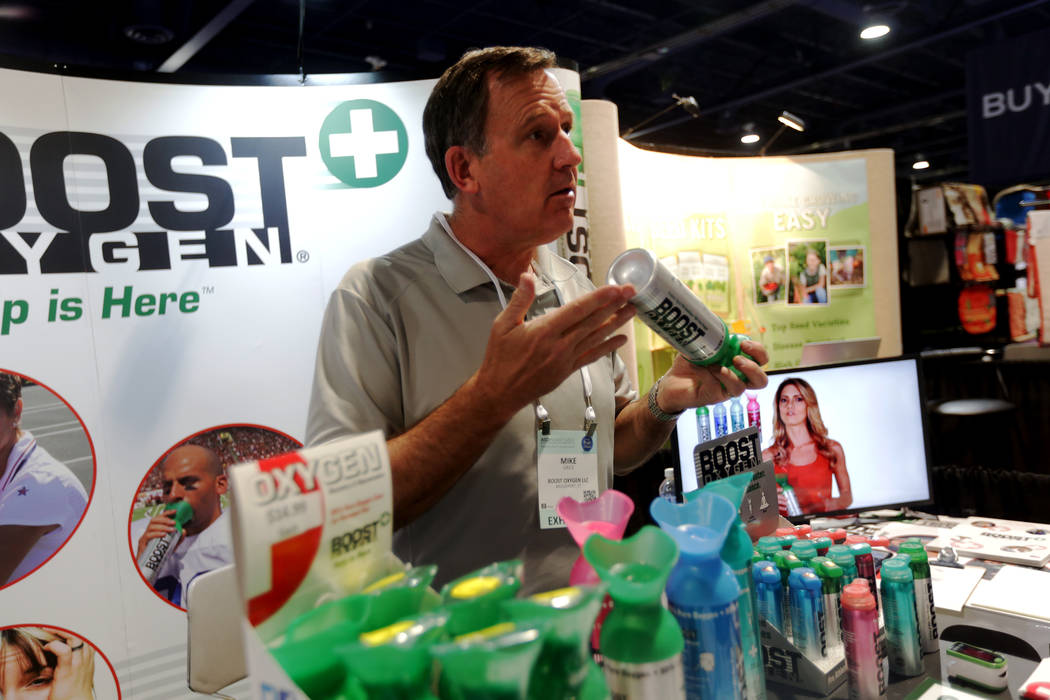 Walking through ASD Las Vegas is like catching a glimpse of your catchall drawer 20 years from now. The trade show seems to have everything.
From wholesale knives and throwing stars, to deodorant and phone chargers, the twice-a-year trade show features seemingly every electronic accessory, gizmo and knickknack imaginable.
ASD Market Week opened Sunday morning and is slated to run through Wednesday. Organizers estimate about 45,000 people will walk through the Las Vegas Convention Center's doors to connect with distributors and place wholesale orders for their businesses.
The show occupies two floors of the convention center's South Hall and offers 19 categories of products for merchants.
The event is also home to SourceDirect, a portion of the first floor where retailers can connect directly with manufacturers from 14 different countries to have products made to specification.
Camille Candella, ASD's vice president of marketing, called the event the largest variety trade show in North America. The show has been running for more than 50 years and has recently seen a surge in popularity, she said.
Candella said the event has seen double-digit percentage growth in attendance in the past two shows.
"That's really unheard of for a show our size because we're so big," she said.
Part of that growth has come from diversifying the products offered at ASD, she said. Strolling through the show is like online shopping, but in real life.
David Reynolds said he was having a big day selling shopping carts and baskets upstairs. His company, La Vergne, Tennessee-based Good L Corp., has been attending the show twice a year for at least the past 15 years. The second leg of ASD Las Vegas will run July 30-Aug. 2.
"It's one of our better shows," Reynolds said.
Having merchants already out shopping for their stores allowed Reynolds to pitch how his products can help their businesses, he said.
Jimmy Lopez has sold bicycle accessories and outdoors products on Amazon and his own website for the past two years. He came to Las Vegas from Chino, California, for his third ASD appearance. He said the show lets him connect with wholesalers from around the globe.
"You name it, it's here," he said.
Contact Blake Apgar at bapgar@reviewjournal.com or 702-387-5298. Follow @blakeapgar on Twitter.
ASD LAS VEGAS
The show started Sunday and will run until Wednesday.
Hours: Monday-Tuesday, 9 a.m.-6 p.m. and Wednesday, 9 a.m.-4 p.m.
Location: Las Vegas Convention Center
The show is closed to the public.