Attorneys: Court ruling created millionaire real estate investors
September 19, 2014 - 8:07 pm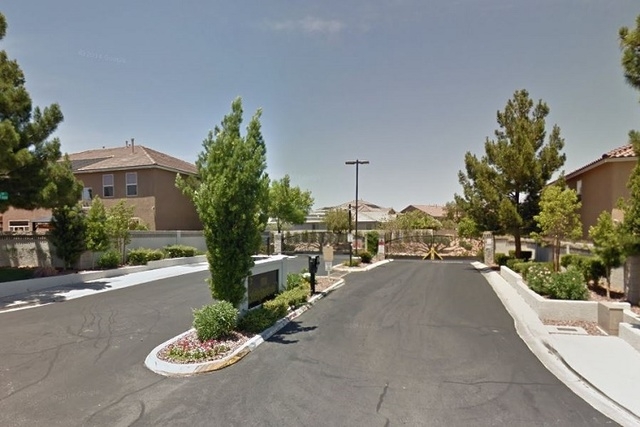 CARSON CITY — Two Las Vegas attorneys said Friday there were likely a lot of new millionaire real estate investors created Thursday as a result of a Nevada Supreme Court decision finding that a super priority lien held by a homeowners association can extinguish a first deed of trust on a property.
"I think there are probably hundreds if not thousands of HOA quiet title actions pending in both federal and state court," said Phillip Silvestri, who with his partner, Neal Gidvani, work with lenders and advise them on residential foreclosures.
As a result of the ruling in a case involving a group of investors called SFR Investments Pool 1, many of these residential properties could very well end up being acquired for pennies on the dollar, he said.
The as-yet unresolved issue in the SFR decision — and one that will be faced by other investors who acquired valuable residential property after paying only a token amount of money to pay off an HOA super priority lien — is whether proper notice was given, Gidvani said.
A Clark County District Court will have to decide if that was the case for SFR, which paid off a $6,000 lien held by the Southern Highlands Community Association for a residential property. The investors argued in the case that the foreclosure wiped out a debt of $885,000 on the property, which was held by U.S. Bank as a first deed of trust, and the Supreme Court agreed.
If courts determine that proper notice of foreclosure was given in this and the many similar cases now pending, then the investors will walk away winners, Silvestri said.
Gidvani said that going forward, the court's decision should not have a lot of implications for lending institutions because they now know the rules.
"There is a solution to the problem," he said. "The lender needs to make sure it informs an HOA of its interest in a property right away. That ensures they get proper notice. If a bank knows a lien exists, they can satisfy it."
And because this technique for acquiring property is now common knowledge, foreclosure will result in values closer to the real price of the home and not result in a windfall for investors, Gidvani said.
Their law firm plans on offering a service to lenders to keep track of such properties to ensure that such situations do not occur, he said.
Just one day after the ruling, the firm announced its "HOA Foreclosure Protection Service."
U.S. Bank challenged the HOA foreclosure and won in Clark County District Court, causing SFR Investments to appeal.
In its brief filed with the Nevada Supreme Court, attorneys for the bank argued that neither state law governing common-interest communities nor public policy "justifies giving SFR such a tremendous windfall."
But the court said that U.S. Bank's objection that it was unfair to allow a relatively nominal lien stemming from nine months of HOA dues to extinguish a first deed of trust overlooks the fact that the bank could have paid off the lien to avert the loss.
"The inequity U.S. Bank decries is thus of its own making … " the court said.
Attorneys for U.S. Bank could not be reached for comment on the ruling.
Contact Capital Bureau reporter Sean Whaley at swhaley@reviewjournal.com or 775-687-3900. Follow @seanw801 on Twitter.