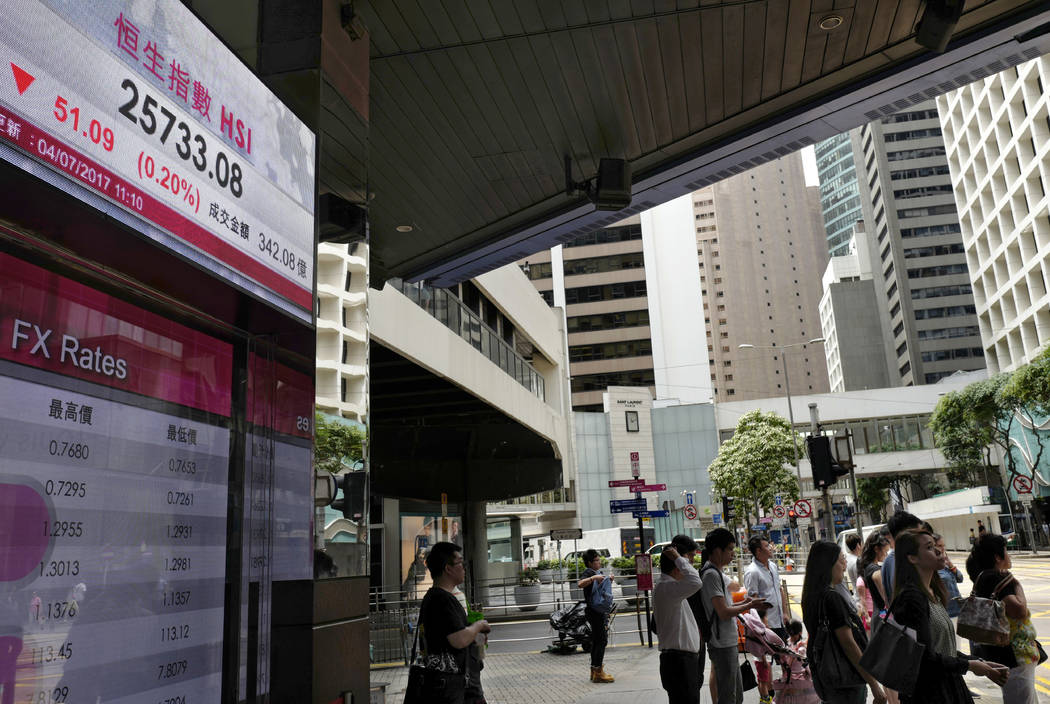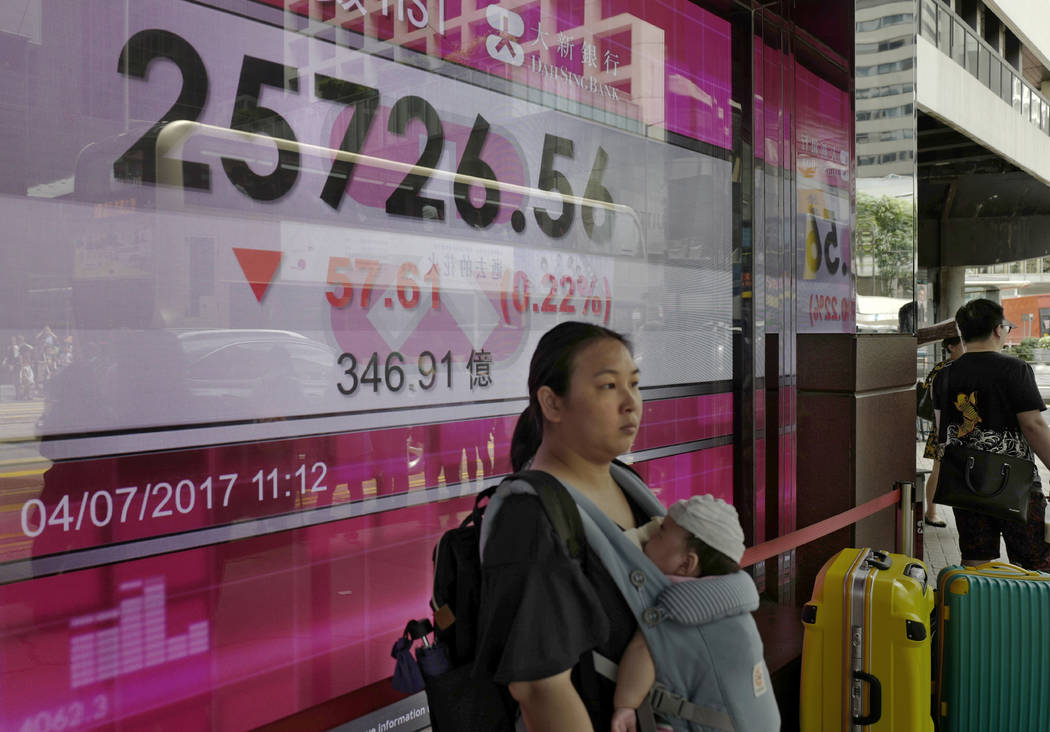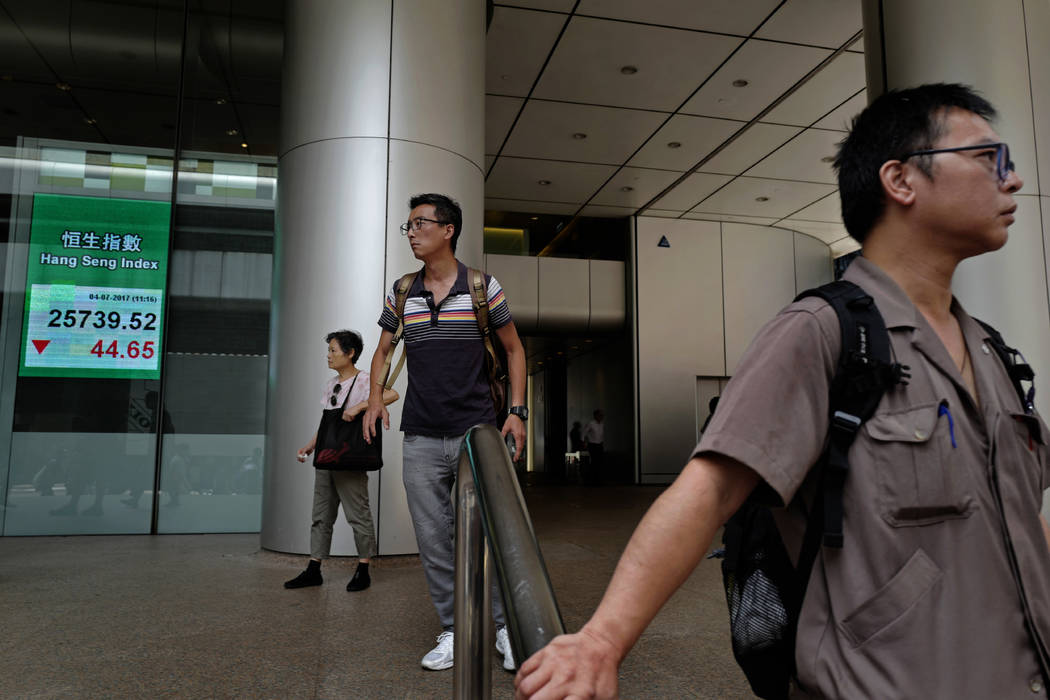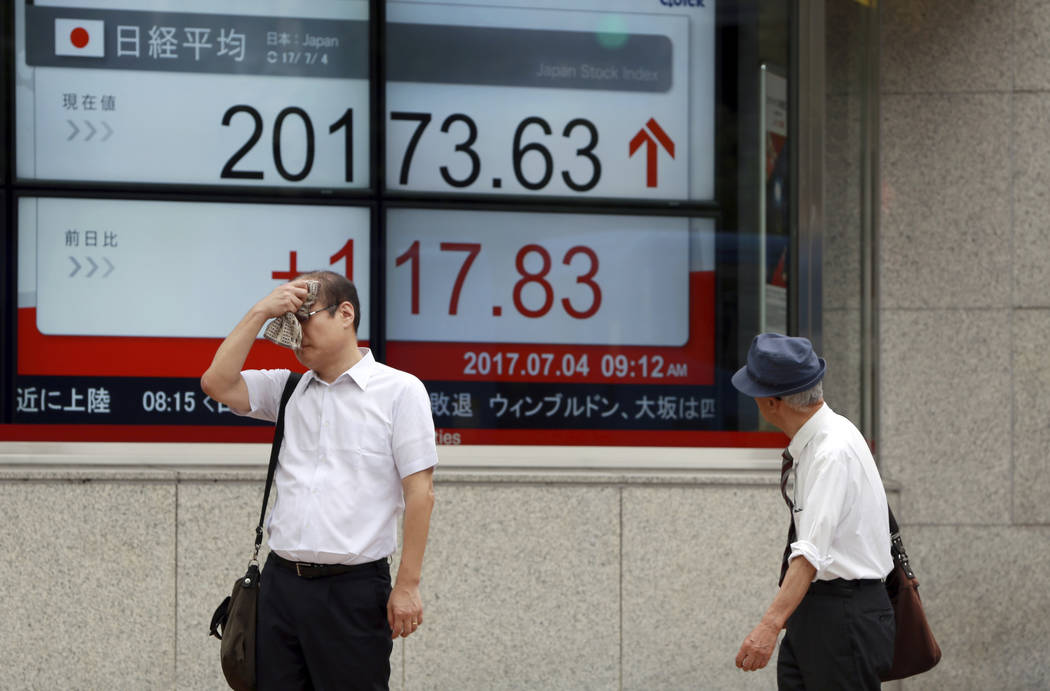 HONG KONG — Australian stocks were the standout performers Tuesday as the central bank kept interest rates unchanged and signaled they wouldn't be raised soon.
Elsewhere, trading was subdued amid unease over North Korea's latest missile launch.
Wall Street was closed for U.S. Independence Day.
Keeping score: In Europe, France's CAC 40 closed 0.4 percent lower at 5,174.90 while Germany's DAX dropped 0.3 percent to 12,437.13. Britain's FTSE 100 ended down 0.3 percent as well, at 7,357.23.
Decision down under: Officials at the Reserve Bank of Australia kept interest rates unchanged at 1.5 percent following a monthly policy board meeting, saying it was the right level for sustainable economic growth and to hit inflation targets. More importantly, they indicated they wouldn't follow counterparts in the U.S., Britain, Europe and Canada who have either started raising rates or are considering doing so. The surprisingly neutral stance of the RBA was felt across markets. The Australian dollar fell 0.7 percent to $0.7607 as traders priced in a lower rate profile going out, but that helped stocks, and the country's main S&P/ASX index surged 1.8 percent to close at 5,783.80.
Analyst take: "Expectations that the RBA would adopt a more hawkish rhetoric were misplaced," said Lee Hardman, currency analyst at MUFG.
Asian scorecard: Elsewhere in Asia, Japan's benchmark Nikkei 225 index shed 0.1 percent to 20,032.35. South Korea's Kospi declined 0.6 percent to 2,380.52 and Hong Kong's Hang Seng slumped 1.5 percent to 25,389.01. The Shanghai Composite Index lost 0.4 percent to 3,182.80. Benchmarks in Taiwan and Southeast Asia also lost ground.
Rocket launch: Shares in Seoul wobbled briefly after first reports that Pyongyang fired yet another ballistic missile toward Japan. Stocks resumed sliding as more details came in. North Korean state media said it was the country's first successful test of an intercontinental ballistic missile, flying 933 kilometers (580 miles) for 39 minutes before falling into the sea.
Energy: Benchmark U.S. crude advanced 10 cents to $47.17 a barrel in electronic trading on the New York Mercantile Exchange. Brent crude, used to price international oils, rose 8 cents to $49.76 a barrel in London.
Currencies: The euro was down 0.1 percent at $1.1348 while the dollar fell 0.2 percent to 113.17 yen.