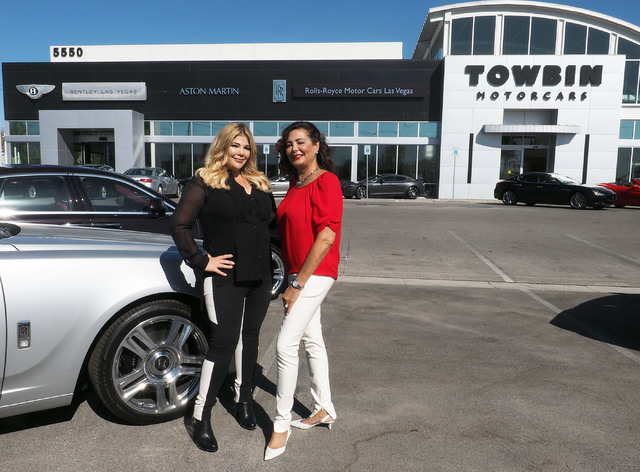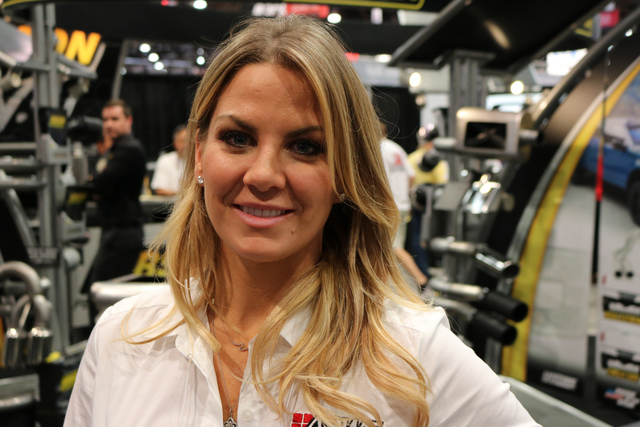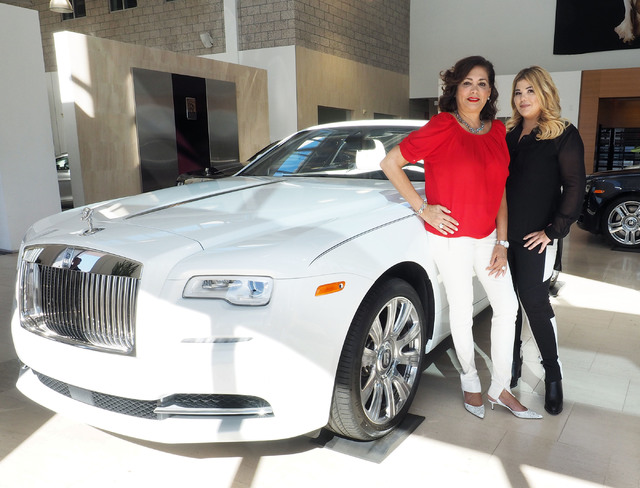 The majority of exhibitors and attendees at the Specialty Equipment Market Association trade show in Las Vegas were men, but the number of women on the show floor is increasing — a trend that the auto industry should be rooting for, as women could be the market boost the industry needs.
"I would be lying if I said this was not a male-dominated industry," said Christine Snedden, director of domestic sales for Las Vegas-based auto-accessory manufacturer American Standard Window Film, at SEMA, held Tuesday through Friday at the Las Vegas Convention Center. "But as far as women being accepted, if you look around, and as I've seen progression in the industry — it's picking up."
Snedden said she has been attending SEMA for the past 12 years. In that time, women have shaken up the auto industry. There are more women with driver's licenses than ever before, surpassing the number of men with driver's licenses in the U.S. by 2 million in 2015.
WOMEN ON THE ROAD
"The gap between male and female drivers has grown steadily since about 2004," Federal Highway Administration spokesman Doug Hecox said.
More female drivers have turned into more female car buyers.
"Women are becoming so extraordinarily important to dealerships' bottom line," said Anne Fleming, president of Women-Drivers.com, which tracks women in the auto industry.
Women now account for half of car purchases and influence up to 80 percent of auto-buying choices, she said.
Jesika Towbin-Mansour, dealer/partner of Towbin Motorcars and Ferrari Maserati of Las Vegas, said the trend is also true for "ultraluxury brands."
"Maserati, in particular, has seen a jump in female buyers, and younger as well," Towbin-Mansour said, adding that Maserati and other luxury brands are starting to market to younger women in their 30s, as well as to those in their 50s.
"Younger women for sure are getting into the heavier and sportier cars," she said, adding that Bentley and Maserati "are neck-and-neck" in having the highest percentage of women buyers.
"We (women) have disposable income now to buy a sexy car, and a fun car, and we're not always buying our family, child-friendly car," she said.
WOMEN AT THE DEALERSHIP
As part of taking more of a dominant role in car buying, women are also visiting car dealerships more. In fact, women visit 30 percent more dealerships than men do when buying a car, Fleming said.
Although women are increasingly shopping at dealerships by themselves, Fleming and others say the auto industry as a whole has a ways to go before fully taking advantage of this emerging market.
"Women know that they haven't always gotten the red carpet at the car dealerships," Fleming said, adding that a part of that is that women have not been well-represented at dealerships, in sales positions, for example, or at the dealer level.
According to 2015 data from the Bureau of Labor Statistics, women make up 21.2 percent of automobile dealers in the US, and hold 26.7 percent of jobs in the motor vehicles, and motor vehicles equipment manufacturing industry. Fleming
"While over 20 percent of women today work at dealerships, half of them are in office, administrative, service, or advertising posts," Fleming said. " Less that 10 percent are in front-line sales advisor roles."
Dealerships that are on the right track are selling the car-buying experience along with the car and taking a page out of the hospitality industry, Fleming said.
Towbin-Mansour said her company struggles with recruiting women for sales roles but said when it comes to marketing they "may be tapping into the female market a little bit stronger than other dealers," because of smart business practices. It helps that she is one of the few women-owned dealerships.
"You want (your marketing) to be all-inclusive," Towbin-Mansour said. "Women are so important, but you never know one woman and what's important to her. And you never want to assume that you know, this woman coming to the door, that she wants a family car or something."
She said the trick is to make sure sales staff is listening to clients and never jumping to conclusions.
It's a concept that has yet to be universally adopted.
Paul Barnaby, an e-commerce channel manager with aftermarket truck accessories manufacturer Go Rhino, said the company is trying to keep "all consumers in mind" by producing products, like extra casing around the windshield, to dampen the noise of the vehicle.
"We could have done a windshield light frame that just adds lights to the Jeep, but then we heard from a lot of guys again where the woman is complaining, 'This is too loud and noisy,'" he said. Barnaby noted that a Jeep is a "family car." Other products to help keep "all consumers in mind" include a four-inch step bar to help "some of the kids and some of the women" make that big step to get into a Jeep.
Snedden, who has been involved with the off-road industry for a decade, said there is still work to be done in including women in the conversation.
"I have friends, girlfriends that have their own Jeeps, they have their own Raptors, and they're educating themselves on suspension and they know what they want. … Females are definitely in the automotive industry as far as decision making, not just a spouse-supportive role," she said. "We love to off-road, we love to drive fast cars, we are an informed base of buyers, and the automotive industry really shouldn't count us out."
Contact Nicole Raz at nraz@reviewjournal.com or 702-380-4512. Follow @JournalistNikki on Twitter.