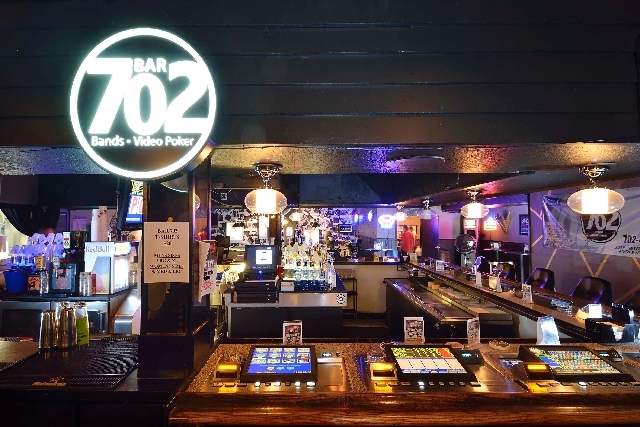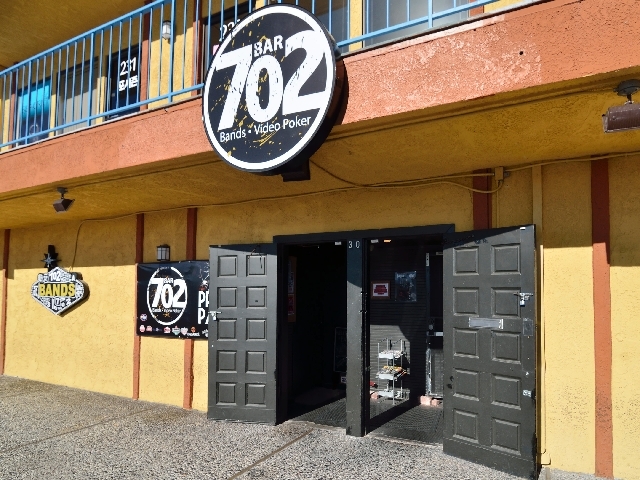 Paul Wilkes came to Las Vegas in 1971 as a 6-year-old and never left.
The doctor who specializes in maternal fetal medicine, which is the care of high-risk pregnancies, has always been fascinated by the gaming business.
So taken with casinos, in fact, that he and two partners were willing to take a gamble to get into the business.
"I've always been fascinated with the idea of gambling," Wilkes said. "I don't gamble myself. I'm a high-risk obstetrician … there is enough risk in my life."
Wilkes found what he thought was the perfect opportunity in July 2012 when they bought the Bikini Bar. The local bar was previously known as the Sand Dollar Lounge.
Wilkes and his partners, Dr. Joseph Adashek and Lisa Guerena, formed the 600 Club LLC and spent $150,000 to purchase the struggling bar within a single-story office and retail development on Spring Mountain Road.
"It was an opportunity for an investment," Wilkes said.
During his licensing hearing before the Nevada Gaming Commission, Wilkes described the gaming business as "interesting, challenging, (and) a good investment."
Now, the 600 Club is trying to create a neighborhood bar with Bar 702. After more than 30 years as one of the most prominent blues clubs in Las Vegas, the bar struggled in recent years, closing and then reopening as the Bikini Bar.
The group's business plan is to operate Bar 702 as a neighbor­hood tavern with 14 video slot machines and a stage, allowing them to host live music three nights a week. In recent years the pub, which was owned by Lonny J. Campos, had run into problems.
But the sale ran into trouble earlier this year when Campos acknowledged he accepted two payments of $50,000 and failed to follow regulations placing the $100,000 in escrow until regulators approved the deal. That mistake delayed the deal's approval and forced Campos to surrender his gaming license and pay a $5,000 fine.
"I naively thought the gaming business couldn't be harder than medical school," Wilkes said. "The concerns expressed by the commission during the hearing were valid. I thought they were stern but fair. I'm happy with the outcome."
Despite some reservations, the gaming commission voted unanimously on June 20 to approve the deal and license Wilkes and his partners. But with the approval came one condition — that the ownership group completes a regulatory compliance seminar.
During the hearing, Commissioner John Moran expressed concern about the business changing from a tavern to a topless cabaret. Guerena assured Moran and other commissioners that there were no plans to apply for a topless cabaret license.
Wilkes agreed saying he has no interest in owning a biker bar or adult cabaret.
He said it's about turning the bar into a place where customers feel comfortable. It's also about listening to live music, gambling or just having a drink with friends.
"We want to make it a local hangout," Wilkes said.
Before their licensing hearings, Wilkes reached out to another Las Vegas doctor with ties to the gaming industry, Commissioner Tony Alamo.
Wilkes also hired a gaming attorney and accountant to help clean up the business. Spike TV's "Bar Rescue" was brought in to renovate the former blues joint.
Before voting in favor of the 600 Club's application, Alamo reminded Wilkes that there is "nothing passive about this business."
Contact reporter Chris Sieroty at csieroty@reviewjournal
.com or 702-477-3893. Follow @sierotyfeatures on Twitter.