Bargain grocery store set to open in southwest Las Vegas
Updated August 30, 2023 - 4:07 pm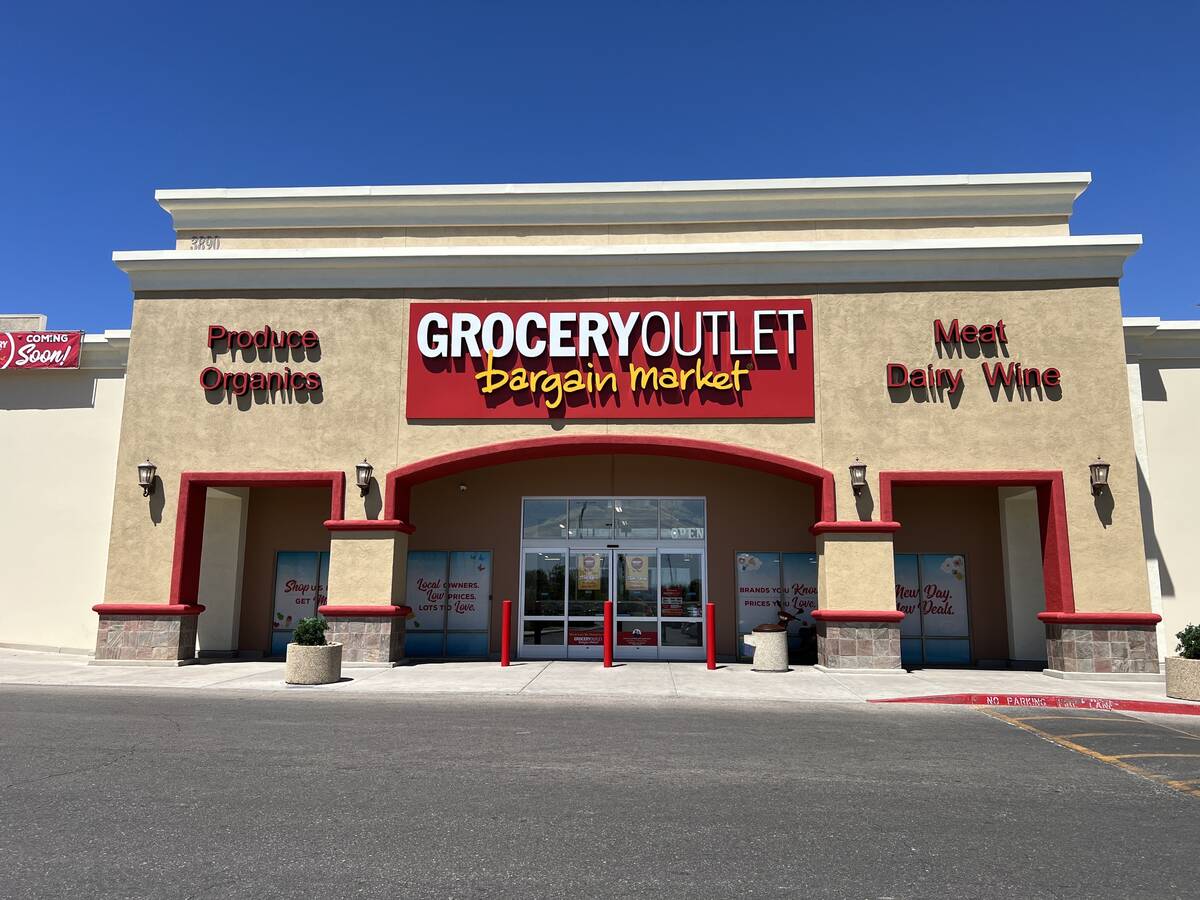 A new bargain grocery store is set to have its grand opening Thursday in southwest Las Vegas.
The Grocery Outlet Bargain Market will open its doors to the "extreme value" grocery store, according to a news release. The store is on Blue Diamond Road near Interstate 15.
The store will offer all food products available at regular grocery stores as well as beer, wine and health products. These products are "generally" 40 percent to 60 percent lower than those at conventional grocery stores, according to Grocery Outlet.
"Grocery Outlet is able to achieve our competitive affordable prices through the efforts of our buyers who shop for brand-name groceries opportunistically through packaging changes, surplus inventory, product overruns, etc.," said Ernesto and Dana Sesma, the independent operators of the Las Vegas location, in an emailed statement.
This Las Vegas location will be the 450th for Grocery Outlet, based out of the Oakland suburb of Emeryville, California. This is the first Grocery Outlet location in Southern Nevada, although there are a total of 11 locations in Nevada with all the other locations scattered throughout Northern Nevada, according to Grocery Outlet.
The operators of the Las Vegas store said they view the location as a way to serve people looking to save money on groceries and address food insecurity in Southern Nevada.
"In Nevada, 409,540 people are facing hunger, with Las Vegas itself having 10 food deserts," the Sesmas said. "Food insecurity is growing across the community as inflation continues to diminish food budgets in many local households. The new Grocery Outlet store will be integral to helping close the gap in food insecurity among the Vegas community."
The store will add about 30 jobs to the area.
The grand opening will be at 9 a.m. Thursday at 3890 Blue Diamond Road, Suite B. The first 100 customers that get to the store at 8 a.m. will receive a gift card with values for each card ranging from $5 to $500.
There were no definite plans of more Grocery Outlets being added to Southern Nevada in the near future. But the Sesmas said "expansion is never out of the question."
Contact Sean Hemmersmeier at shemmersmeier@reviewjournal.com. Follow @seanhemmers34 on X.