Bill Walters' company sells water rights to Las Vegas developer for $2.4M
October 25, 2016 - 6:00 pm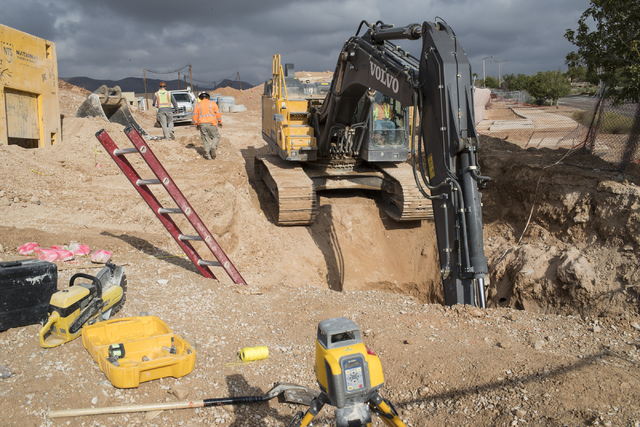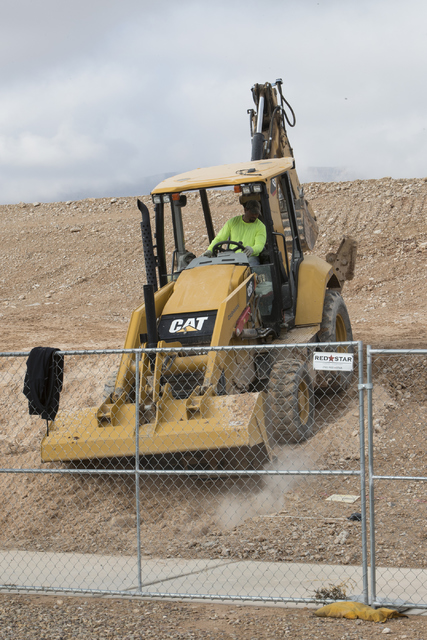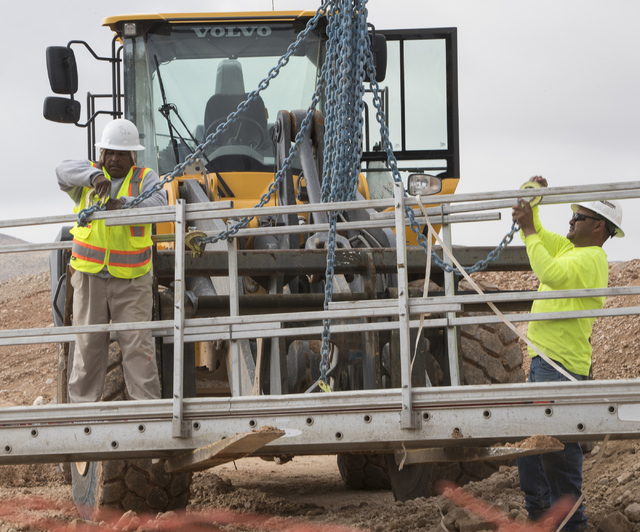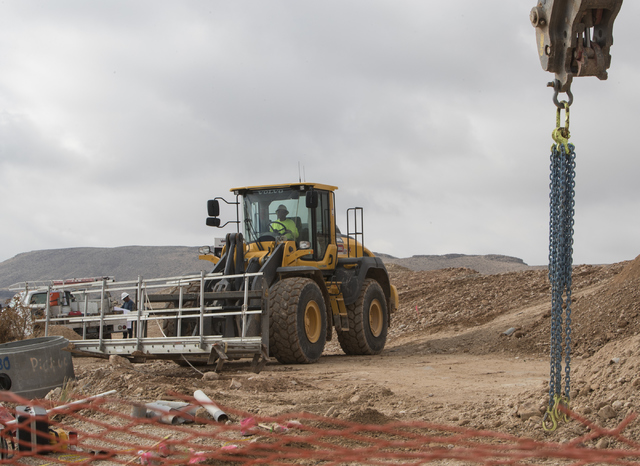 Las Vegas sports gambler Bill Walters may have been arrested this year and accused of insider trading, but that doesn't mean his company has stopped inking business deals.
The Walters Group last month sold water rights to developer Discovery Land Co. for its new golf course in Summerlin.
The roughly $2.4 million sale gives Discovery the rights to 198 acre-feet of water per year, Clark County records show, or more than 64.5 million gallons annually.
With Lake Mead, the nation's largest man-made reservoir, hitting a record low this year, and given the persistent concerns of water use in this sprawling and still-growing desert community, it's not unreasonable to think local buyers would pay a premium for the liquid.
But water sales and prices might be linked more to construction activity than to fears of a shortage: It seems water rights don't sell too frequently between private parties in the Las Vegas Valley these days, and Discovery's price was far below what Nevada buyers paid during the real estate boom last decade.
Land broker Rick Hildreth, who has worked in Las Vegas real estate for almost 15 years, said Discovery's is the first water-rights sale he's heard of in the valley. He'd only seen these deals occur in such rural areas as Pahrump, a town 60 miles west of Las Vegas.
Discovery paid $12,000 per acre-foot. Hildreth, of Land Advisors Organization, said buyers paid $30,000 per acre-foot in Pahrump a decade ago, "back in the days when the Kool-Aid tasted a lot sweeter."
Carson City water consultant Michael Stanka said Discovery's purchase price, and the quantity it bought, made sense for a golf course. But in general, water-rights prices are "all over the board."
Buyers pay as little as $600 per acre-foot for agricultural water in the middle of nowhere, while "boom prices" are $30,000 to $40,000 per acre-foot, he said.
Working on water-rights sales "was a very big part of the business" 10 years ago, but it "went down to zero" with the recession, Stanka said. He's fielding more questions about such sales, but there's still "not a whole lot of action."
When housing construction grinds to a halt, he added, "the water just stops flowing."
It's also "fairly rare" in the valley for golf-course developers to buy water rights from private sellers, said developer Rich MacDonald, who built the 18-hole DragonRidge Country Club as part of his upscale Henderson community, MacDonald Highlands. DragonRidge uses water from the city of Henderson, he noted.
Discovery's 18-hole golf course is part of its 555-acre luxury community The Summit, planned for about 260 homes. Its purchase from Walters closed Sept. 2, county records show.
The water rights are "a back-up source" for golf-course irrigation that will supplement the recycled water it's buying from the Las Vegas Valley Water District, said Desiree Carson, a spokeswoman for the developer.
Scottsdale, Arizona-based Discovery has started construction of the course and expects to finish in March, she said. Home construction is expected to start "late this year" at the project off Town Center Drive between Tropicana Avenue and Flamingo Road.
JoAnn Kittrell, spokeswoman for the Nevada Department of Conservation and Natural Resources, said it's "impossible" to pinpoint how often water rights are typically sold each year in Nevada. But her department has received 1,500-3,000 reports of water-rights transfers annually in the last decade, she added.
Mike Luce, president of The Walters Group, said his company had bought the water rights it sold to Discovery for a golf course it operates, probably Bali Hai south of the Strip, but didn't use them.
He said his group has sold water rights in the past, but the last time was several years ago. He said values in general had "probably decreased" over the years, and that he recalled talk of water rights selling for "well over" $20,000 per acre-foot during the boom years.
Even in fall 2012, when there was less construction in Las Vegas than today, The Walters Group announced it was listing 150 acre-feet of local water rights for $25,500 per acre-foot, which it said was "current market value."
Meanwhile, Luce said the Discovery sale had nothing to do with Walters' indictment this year, and that Walters wasn't trying to raise money for his legal defense with the transaction.
Walters, a well-known sports bettor and golf-course developer, was arrested in May and charged with conspiracy and securities and wire fraud. He was accused of taking part in a yearslong insider trading scheme with, among others, former Dean Foods Co. chairman Thomas Davis.
Davis pleaded guilty and has cooperated with the government, federal authorities have said. Walters reportedly has pleaded not guilty.
Contact Review-Journal writer Eli Segall at (702) 383-0342. On Twitter at @eli_segall