BizAir Shuttle with three-times weekly Las Vegas service shuts down
September 4, 2015 - 11:20 am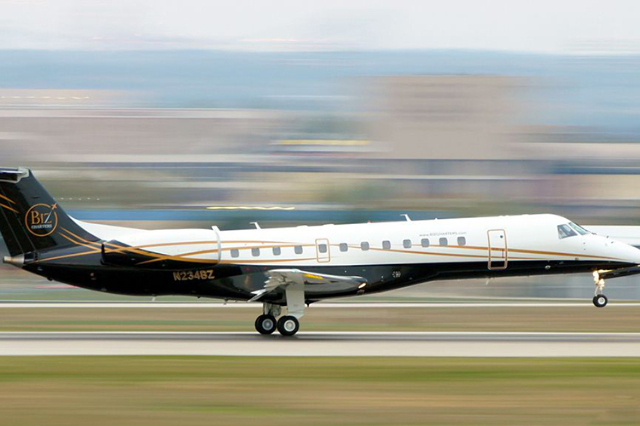 BizAir Shuttle, a small airline that offered scheduled air service between Carlsbad, Calif., and Las Vegas since July 30, has discontinued operations.
Representatives of the company did not return phone calls or emails, but a McCarran International Airport spokesman confirmed that BizAir's three-times weekly air service ended with its last flight Sunday.
Representatives of the company reportedly are trying to secure additional investors, a McCarran source said.
Earlier in August, BizAir ended twice-daily flights between Carlsbad and Los Angeles International Airport. Carlsbad airport officials told the San Diego Union-Tribune that demand for flights to Las Vegas was stronger than to Los Angeles, but apparently not strong enough to keep the operation afloat.
The company operated flights on twin-engine, 30-passenger Dornier 328 and Embraer ERJ-135 jets.
No information has been provided on what customers with reservations should do.