BLM sells 261 acres in purchases totaling $32.6M
November 17, 2015 - 5:53 pm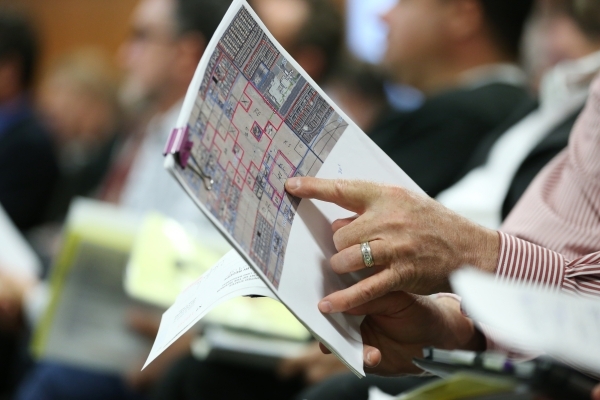 The Bureau of Land Management on Tuesday sold about 261 acres in 22 parcels for $32.6 million during a competitive public land sale.
The agency offered 625.52 acres, in 33 parcels, under the Southern Nevada Public Land Management Act. Parcels offered for sale varied in size from 1.25 to 98.75 acres and were located in the Las Vegas Valley.
In accordance with the joint selection process, unsold parcels must be renominated for consideration at future land sales by the local government.
And in accordance with the act, funds generated from the sale of public land may be used for specific purposes including parks, trails, and natural areas; capital improvements, conservation initiatives; and for the purchase of environmentally sensitive lands.
Additionally, 10 percent of the funds will go to the Southern Nevada Water Authority, and 5 percent will go to the Nevada State General Education Fund.