Boat buyers betting on Golden Knights
Updated June 2, 2023 - 6:21 pm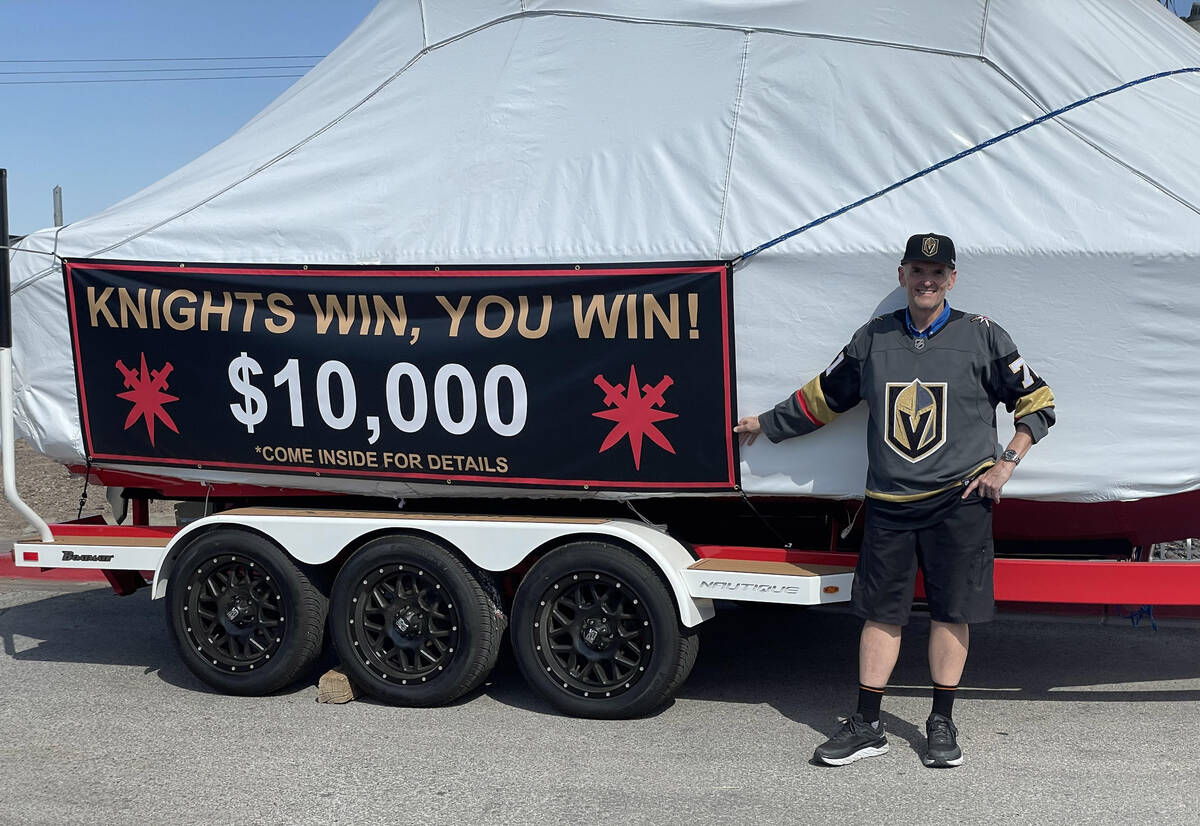 A Henderson boat retailer is using his pocketbook to show his love and support for the Vegas Golden Knights to the potential tune of $50,000.
Dan Boyle of Proshop Motorsports and Marine, a huge VGK fan and season ticket holder, has a special deal for any Clark County resident who buys an in-stock 2023 Nautique boat before the Stanley Cup is awarded.
If the Knights win the Cup, buyers get a $10,000 rebate on their purchase.
He has five 2023 model wakeboard vessels that retail for about $300,000 each.
"We have one sold and another in the process," Boyle said Friday afternoon of the promotion that began just the day before. "Three more are fully available."
Boyle says the five boats are already priced below the manufacture's suggested retail price and not marked up to handle the cost of the promotion.
"I think it's going to be expensive and I think the Golden Knights will win (the Cup) in six games," Boyle said.
Boyle's entire crew are VGK fans and the idea of the promotion came a bit from Jim "Mattress Mack" McIngvale of Houston, Texas, who is famous for making multimillion-dollar sports wagers, usually on Texas teams, to hedge his potential losses on furniture promotions.
"We got together at the shop and wanted to do something for a promotion during the Cup," Boyle said. "But I don't have millions to hedge my bet. We just thought it would be a fun way to generate some excitement and celebrate the Knights. And if they win, everybody is happy."
If the Florida Panthers prevail in the quest for the Cup, no rebates wil be given.
Contact Marvin Clemons at mclemons@reviewjournal.com. Follow @Marv_in_Vegas on Twitter.