Boulevard Mall nets 31,000-square-foot aquarium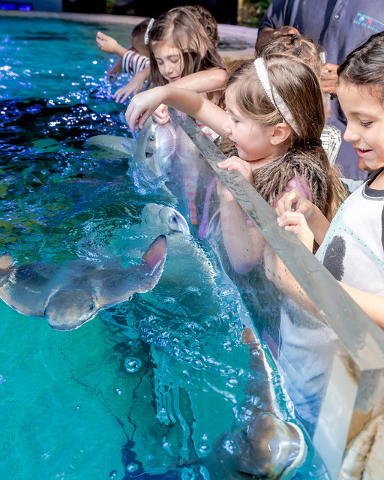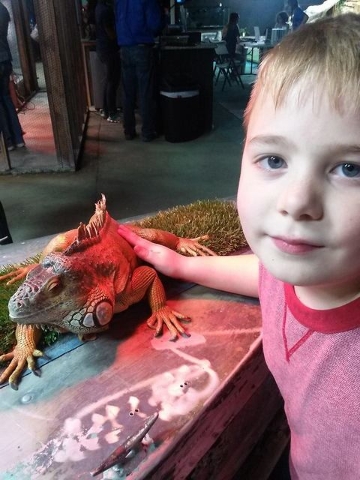 The Boulevard Mall has landed some unusual tenants in its makeover bid, but its latest catch is really fishy.
The Sansone Cos.' turnaround project on Maryland Parkway has signed a lease with Sea Quest Aquarium to open a 31,000-square-foot interactive attraction that will let visitors feed caimans and swim with stingrays, among other activities.
Sea Quest is the latest move in a long-term strategy to transform the Boulevard from traditional mall into a regional family fun hub, said Timo Kuusela, the shopping center's vice president and general manager.
"It's another phase in our steps toward becoming the ultimate family entertainment destination," Kuusela said.
Southern Nevada is a natural market for Sea Quest, said owner Shane Shimada, who co-owns aquariums in Austin and San Antonio in Texas, and Portland, Ore., and is planning another aquarium outside Salt Lake City.
"The Las Vegas community is desperately underserved for family activities," Shimada said. "We realized that, with (Sansone's) future plans, we could drive tourist traffic and local traffic to the mall and really have a synergistic relationship. They're doing fantastic things there."
The Boulevard's overhaul began in 2013, when Sansone bought the distressed mall for $54.5 million. The company has since pushed vacancy from around 30 percent to less than 10 percent, bringing in unconventional mall tenants such as the Hispanic Museum of Nevada, Goodwill of Southern Nevada and John's Incredible Pizza Co.
Sea Quest, which will go between Macy's and Goodwill, is a natural family attraction to pair with John's, Kuusela said. Together, the tenants will reel in families for an "all-day experience," he said. Sansone is also eyeing plans for a movie theater complex "positioned strategically" near the aquarium.
The aquarium should open later this year with more than 1,500 marine animals, as well as exotic birds and reptiles in a "vast array" of interactive exhibits, Shimada said.
Local retail experts said Sea Quest may not be a typical mall tenant, but it could net good business for the Boulevard.
"I think it will generate a lot of traffic. It's so unique and so different that it would certainly be a draw for all of Las Vegas, and maybe even regionally," said Dan Adamson, executive director and corporate broker of ROI Commercial Real Estate. "If you look at what Mandalay Bay did (with the Shark Reef), they've generated traffic with an interesting amenity that helps drive other businesses like food and beverage and gaming. I think it's a great idea. It's creative."
Contact Jennifer Robison at jrobison@reviewjournal.com. Find @_JRobison on Twitter.