Boutique hotel Rumor east of Las Vegas Strip sells for $18M
January 23, 2017 - 11:27 pm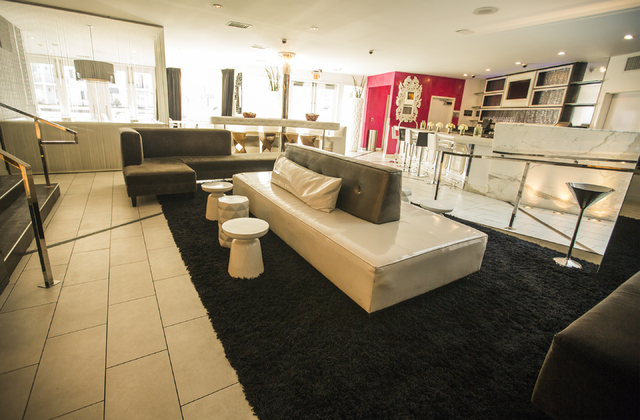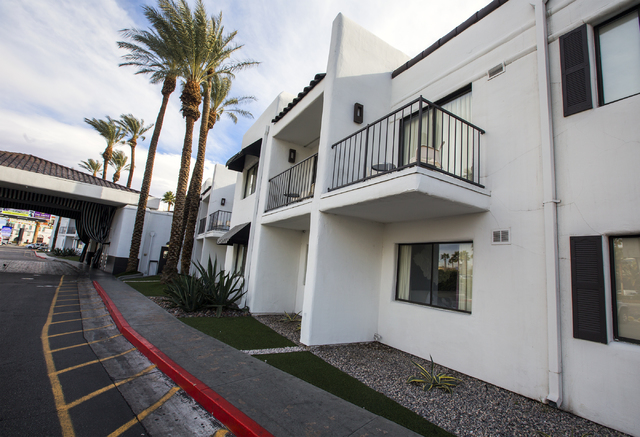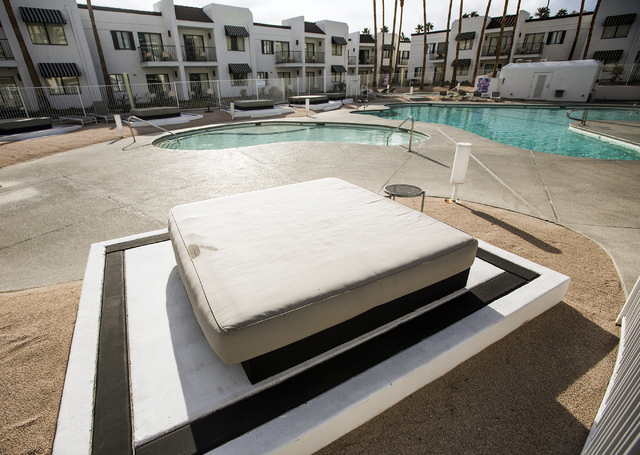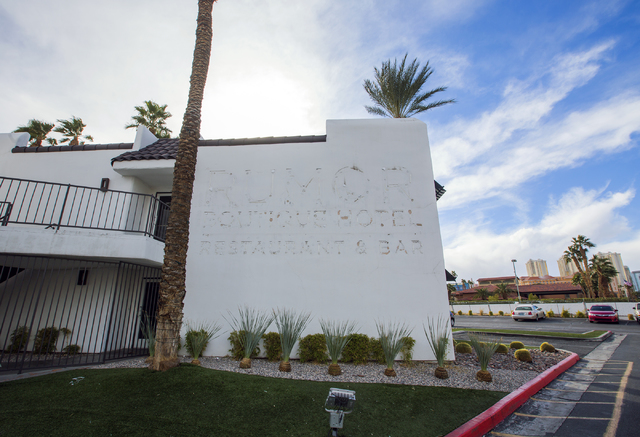 Rumor, a boutique hotel east of the Strip, has been sold — and its name has already been yanked from the walls.
The 150-room hotel at 455 E. Harmon Ave., across the street from the Hard Rock Hotel, sold for $18 million, according to the seller, The Siegel Group.
The sale closed on Friday, Clark County records show, and the hotel is now called Serene Vegas.
The new owners are based in Hong Kong, property records show, but efforts to confirm their exact identity were unsuccessful. Dallas-based Prism Hotels &Resorts is managing Serene, a representative for the company confirmed.
The hotel was listed for $18 million, and the Review-Journal recently reported that a sale was slated to close by the end of January.
The deal is a full circle of sorts for Siegel Group founder Stephen Siegel, who bought the hotel for $10.5 million in 2009, during the recession, when it was the shuttered St. Tropez, and brought it back to life.
Siegel said on Monday that the 4-acre hotel — which does not have a casino and had video poker in its bar until last week — had been closed for a few years when he bought it. It was structurally fine, he said, but the aesthetics had withered, and his group did a "full renovation."
"It was definitely rundown," said Michael Crandall, senior vice president of The Siegel Group. "'Neglected' is probably the best word."
The "Rumor" name has been stripped from the hotel, leaving faint outlines on the exterior of its buildings, including at the main entry. Signs in the front lobby show the new name, and a new website has launched but was sparse as of Monday, listing just two amenities for Serene: a swimming pool and parking.
Siegel, owner of the Siegel Suites chain of low-priced apartment buildings, had work crews take down the hotel's signage on Friday. He also kept ownership of the Rumor brand and plans to use it at another property in town.
He's storing Rumor signage at the former Atrium hotel, a long-shuttered property he owns on Paradise Road next to the Hard Rock.
Siegel told the Review-Journal in September that he was considering turning the Atrium into a higher-end, extended-stay property; on Monday, he said it's "possible" the property would be renamed as Rumor, though he's "not sure yet."
"But just in case, we put the sign there," Crandall said.
Siegel confirmed a family in Hong Kong bought Rumor, but he did not give their name. He believes their company is called Kingstory but said it was "hard to communicate" with them, because they don't speak English, adding that he spoke to them through an interpreter.
"It's been a little bit of a struggle," he said.
Rumor, however, was their first real estate purchase in Las Vegas, he said.
Contact Eli Segall at 702-383-0342 or esegall@reviewjournal.com. On Twitter at @eli_segall