Business appears normal at Mandalay Bay on shooting anniversary
October 1, 2018 - 11:17 am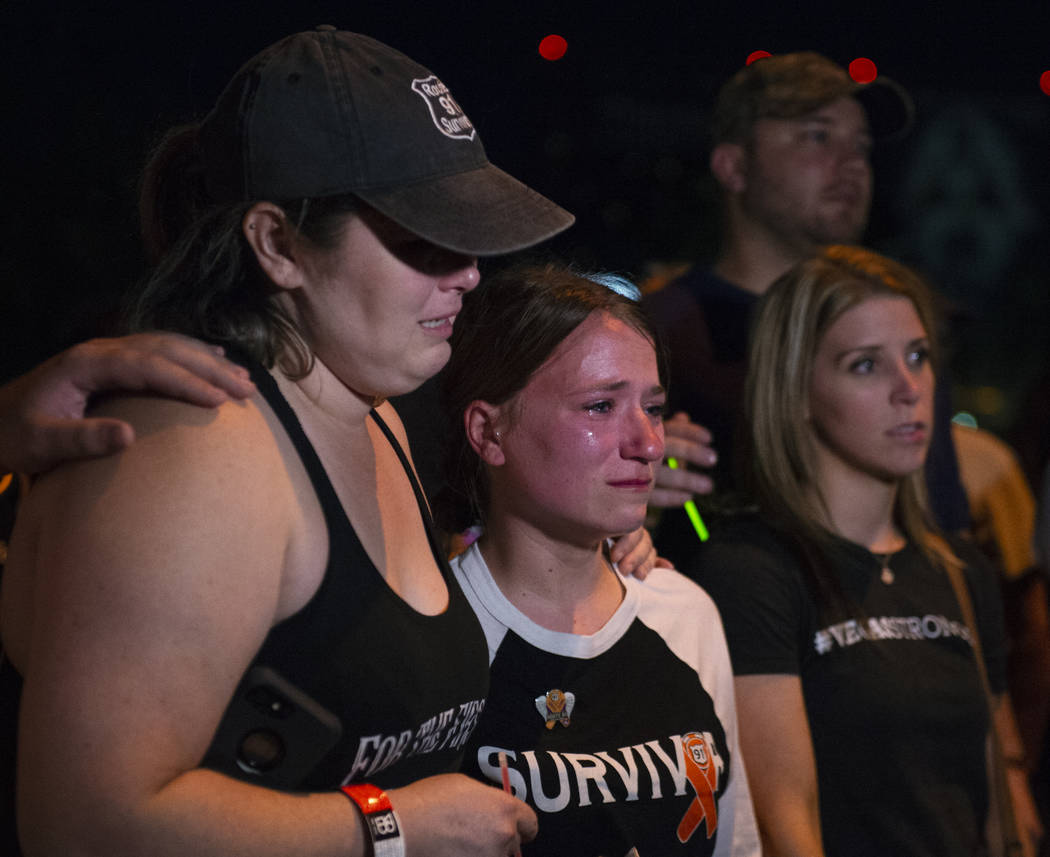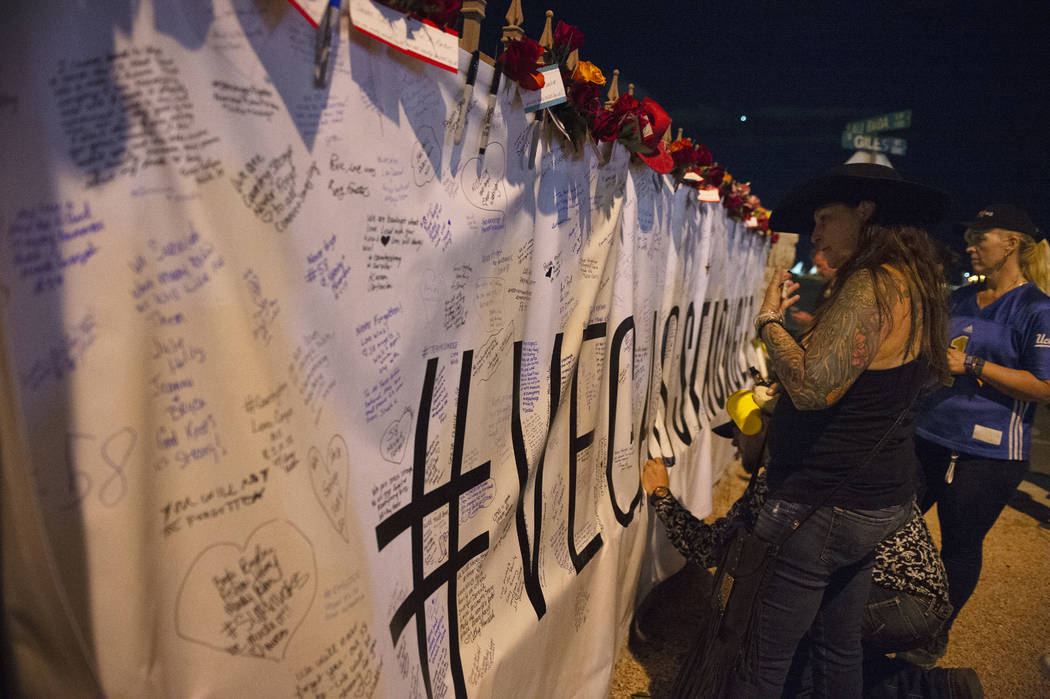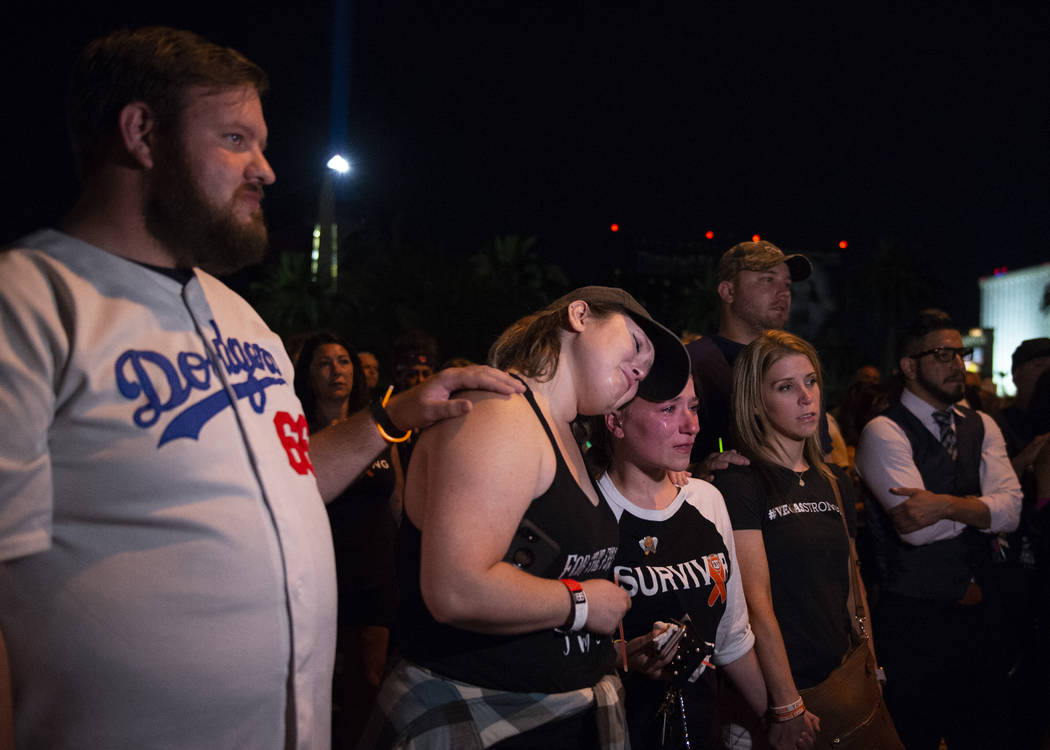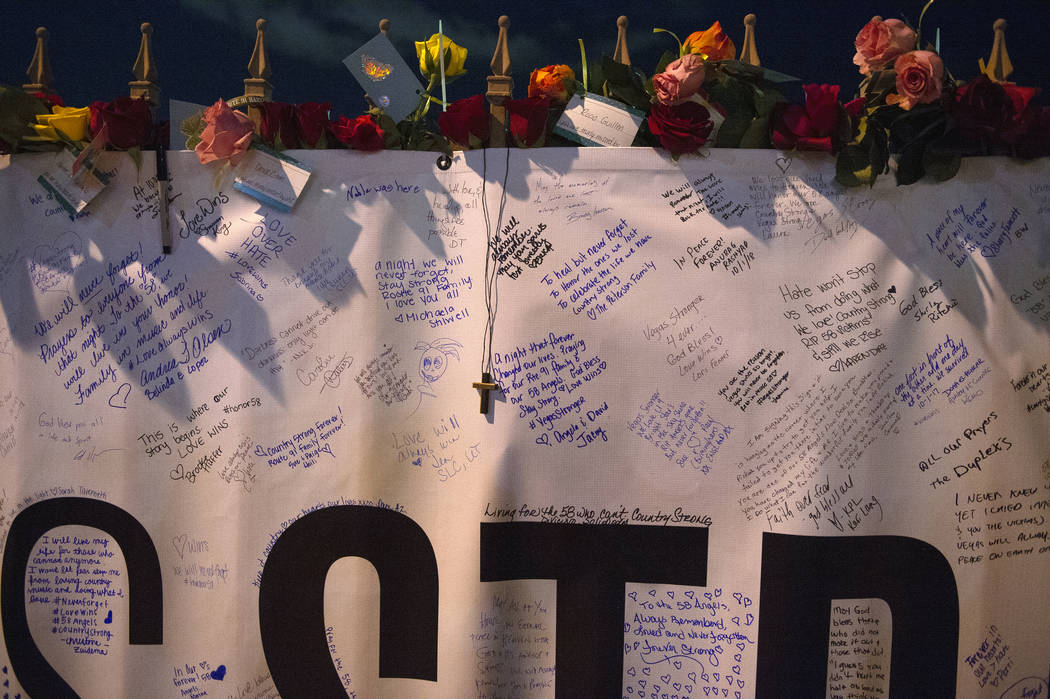 Hundreds of business people wearing backpacks or carrying laptops headed down the long Mandalay Bay hallway Monday morning to attend Workday Inc's annual show.
Some stopped at Starbucks to get a dose of caffeine, filling up the seats. In the lobby, more conference attendees arrived, forming a line 20-people deep to check in.
As the temperatures rose to the mid 80s by afternoon in Las Vegas, guests gathered by the pool, some carrying tubes to float on.
It was just another typically busy autumn day at Mandalay Bay. Only the free parking and more visible security presence hinted at something out of the ordinary.
A year ago Monday, a Mandalay Bay guest committed the worst mass shooting in modern American history, killing 58 at a nearby outdoor concert from this hotel room. The tragedy scarred the upscale 43-floor resort known for its expansive, modern convention center.
In the days after the shooting, Mandalay Bay's massive gaming floor was as quiet as a library. Dealers peered out onto a near-empty floor as guests sought to spend time elsewhere, haunted by the deadly shooting.
Mandalay Bay's strong convention business — often booked years in advance — has enabled it to withstand a decline among leisure travelers.
Workday Conference
Organizers of the Barrett-Jackson classic car auction, which ran at Mandalay Bay from Thursday through Saturday, were still loading up cars Monday afternoon as Workday conference attendees arrived.
The annual Workday Rising conference is bringing about 13,000 people to Mandalay Bay for four-days of learning and networking, creating a buzz on the gaming floor and in restaurants and bars.
Shortly after midnight on Monday, a dozen people danced just off the gaming floor to a live rendition of the 1980s song "Africa" as dozens more looked on. Behind them groups tried their hands at various table games such as blackjack and poker.
Mandalay Bay increased the visibility of security for the anniversary. Two plain-clothed guards walked by the restaurants as four guards in uniforms stood by the elevator bank compared normally with one.
More uniformed guards walked the gaming floor and lobby area. Perhaps knowing that victims may come to visit the festival grounds across the street on the anniversary, Mandalay Bay did not charge for parking.
Last year's tragedy was not forgotten by those staying at Mandalay Bay this week for work or pleasure. But neither was it the focus of their attention.
Edward Piniata said the one-year anniversary of the shooting had no bearing on his decision to stay at the hotel. Piniata flew to Las Vegas with nine friends to celebrate his 21st birthday.
"What happened last year was crazy, but we really didn't think about it. We just came to have fun," he said after checking out of the resort Monday morning for a flight back to Miami.
Everything still seemed normal inside the Mandalay Bay casino at 10:05 p.m. Monday, one year later to the minute that the shooting rampage began.
Dealers busted on blackjack, craps players tossed dice and video poker machines clicked and beeped. A bartender joked that in the event of another tragedy workers had learned to get out quickly, lest they get stuck inside the property all night like last year.
Nearby, a covers band warmed up before breaking into The Cars' "Let the Good Times Roll."
Contact Todd Prince at 702-383-0386 or tprince@reviewjournal.com. Follow @toddprincetv on Twitter. #1October anniversary
Review-Journal writer Wade Millward contributed to this report.