2 Southern Nevada gaming titans jump on winding down of DACA
September 10, 2017 - 11:41 am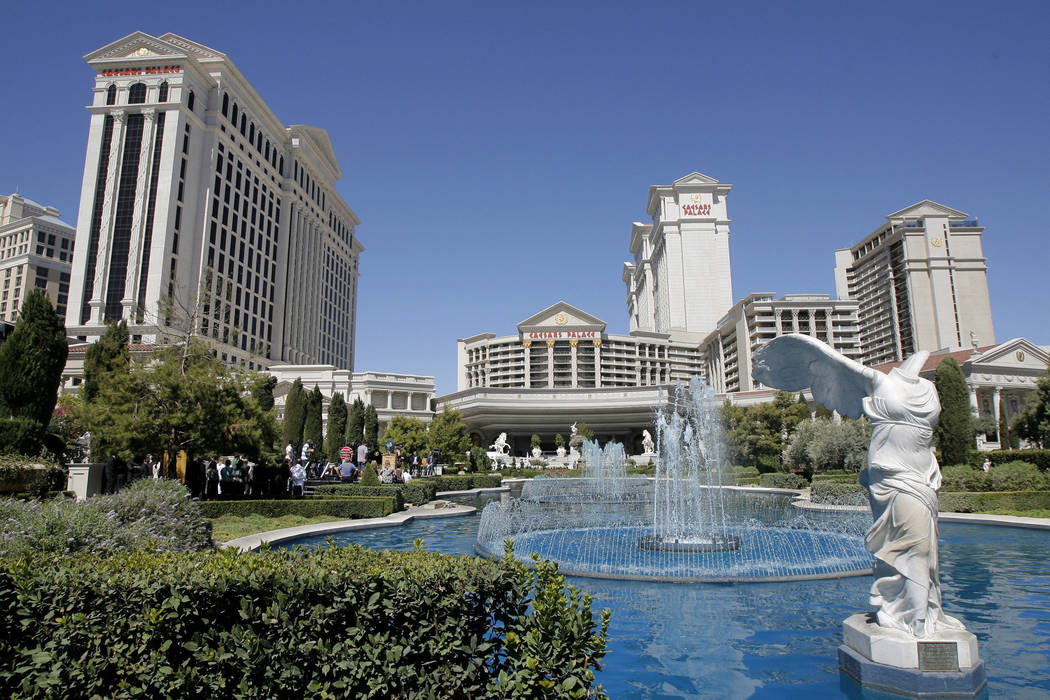 It wasn't surprising that two of Southern Nevada's gaming titans — MGM Resorts International and Caesars Entertainment Corp. — jumped on President Donald Trump's decision last week to wind down the Deferred Action for Childhood Arrival program, which has provided temporary resident status for immigrants brought to the United States illegally as children.
In separate statements Tuesday, MGM and Caesars called for immigration reform, putting a bull's eye on Congress to act within six months to come up with a plan to solve an issue that might have an enormous impact on Nevada's casino industry.
The two companies wouldn't say how many of their own employees would be affected by ending DACA, but those who know say it affects around 13,000 people in Nevada and 800,000 nationwide.
What's important is that regulators will be compelled to help enforce whatever federal action emerges. That means that if Congress fails to act or supports Trump's plan and DACA ends, the state Gaming Control Board would monitor licensees' compliance with federal law and penalize them if they fail to uphold it, regardless of what MGM, Caesars or anybody else thinks.
It's similar to regulators' stance on the legalization of marijuana consumption and how they're looking to treat licensees consorting with the pot industry.
Ask Nevada Gaming Commission Chairman Tony Alamo about what would happen if DACA dissolves, and he says the answer is clearly defined by NGC Regulation 5.011 on "grounds for disciplinary action." To Alamo, there is no gray area.
"I don't have to make a case," Alamo told me. "Congress has to make the case. It's the licensees' problem, not our problem. We follow our rules and regs, and we enforce them. So our job is easy. It's up to the licensees to do what they need to do (on advocating a position)."
Alamo said because the decision is in lawmakers' hands, he and other regulators don't need to weigh in on what they think.
I asked him if he wanted to. "I don't need to," he replied.
The application of Regulation 5.011 is what guides regulators on the marijuana debate. Some of the key points:
"The board and the commission deem any activity on the part of any licensee, his agents or employees, that is inimical to the public health, safety, morals, good order and general welfare of the people of the state of Nevada, or that would reflect or tend to reflect discredit upon the state of Nevada or the gaming industry, to be an unsuitable method of operation and shall be grounds for disciplinary action by the board and the commission …
"The Nevada Gaming Commission in the exercise of its sound discretion can make its own determination of whether or not the licensee has failed to comply with the aforementioned."
As it applies to marijuana use, Alamo said, "The ballot initiative (was) passed for private smoking in private homes. The people of Nevada did not pass it for tourists and the Amsterdamnization of Las Vegas. They didn't pass getting it to tourists and letting them enjoy it."
Alamo said it's detractors who are confusing the issue.
That might also turn out to be the case for immigration reform if Trump's DACA wind-down stands.
Contact Richard N. Velotta at rvelotta@reviewjournal.com or 702-477-3893. Follow @RickVelotta on Twitter