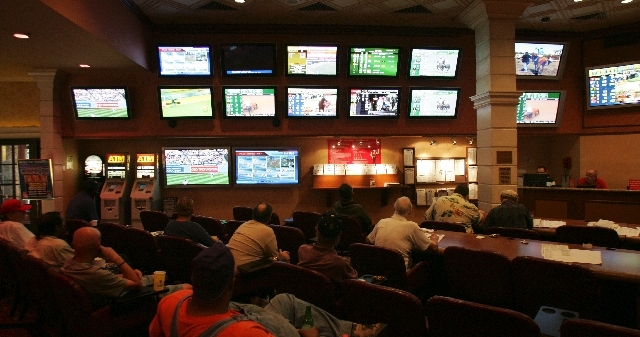 If you're a young gaming attorney making a case for a proposed new law before the state Gaming Control Board and the Nevada Gaming Commission, it's understandable you might be a little nervous.
Students in UNLV's Boyd School of Law had to put nerves aside last month when they made appearances before the two regulatory bodies.
The mission: to gain support for the class's bid to draft legislation for the current session of the Nevada Legislature.
It's not a groundbreaking law that would change the way we play in casinos, but it was deemed important enough to get the thumbs-up from both board members and commissioners.
The students' legislation would make NRS 463 and 464 consistent with each other on pari-mutuel wagering.
The project is a part of class taught by Greg Gemignani, who once worked with the late Robert Faiss, the initiator of the program. Under Faiss' watch, students once crafted legislation that staggered the terms of Control Board appointees.
Gemignani, who co-teaches the class with attorney Jennifer Roberts, noted that NRS 463.1093 includes a definition of a sports pool as "the business of accepting wagers on sporting events or other events by any system or method of wagering."
Meanwhile, NRS 464.010 also references sports pools: "It is unlawful for any person … to operate, carry on, conduct or maintain in this state, any form of wagering under the pari-mutuel system on any racing or sporting event without having first procured and maintained all required federal, state, county and municipal licenses."
This is like one of those puzzles that compares two images and asks what's different about them. The key phrase missing from 464 is "or other events."
Not a big deal, right? Actually, it could be.
Pari-mutuel wagering allows bettors to choose from among a list of competitors or options with varying odds. Unlike conventional line betting, odds can fluctuate as bets are placed.
Las Vegas-based USFantasy put up the opening odds on eight possible outcomes of the March Madness Final Four with North Carolina defeating Gonzaga as the favorite at 2-1 and South Carolina beating Oregon as the long shot at 30-1.
That's pari-mutuel. And that's a sports pool. But Nevada regulations allow sports books to take wagers on other events, like the outcome of award competitions. The book taking the bet has to convince the chairman of the Control Board that results can't be manipulated, which is a difficult hurdle to clear and why we haven't seen bets placed on events like the Academy Awards.
Those are the "other events" referenced in NRS 463 but not NRS 464, and the Boyd law class is trying to fix it.
In the big picture, it's not a huge deal, but the value is in enabling the students to participate in the process and appear before regulators.
"We're mindful that there are people in the room with some pressing matters when we address the board and commission," Gemignani said. "But we feel fortunate to have the extraordinary support of regulators and members of the Legislature to provide a real learning experience for our students."
Contact Richard N. Velotta at rvelotta@reviewjournal.com or 702-477-3893. Follow @RickVelotta on Twitter.