Caesars bankruptcy battle, waged for 2½ years, is over
October 8, 2017 - 12:04 am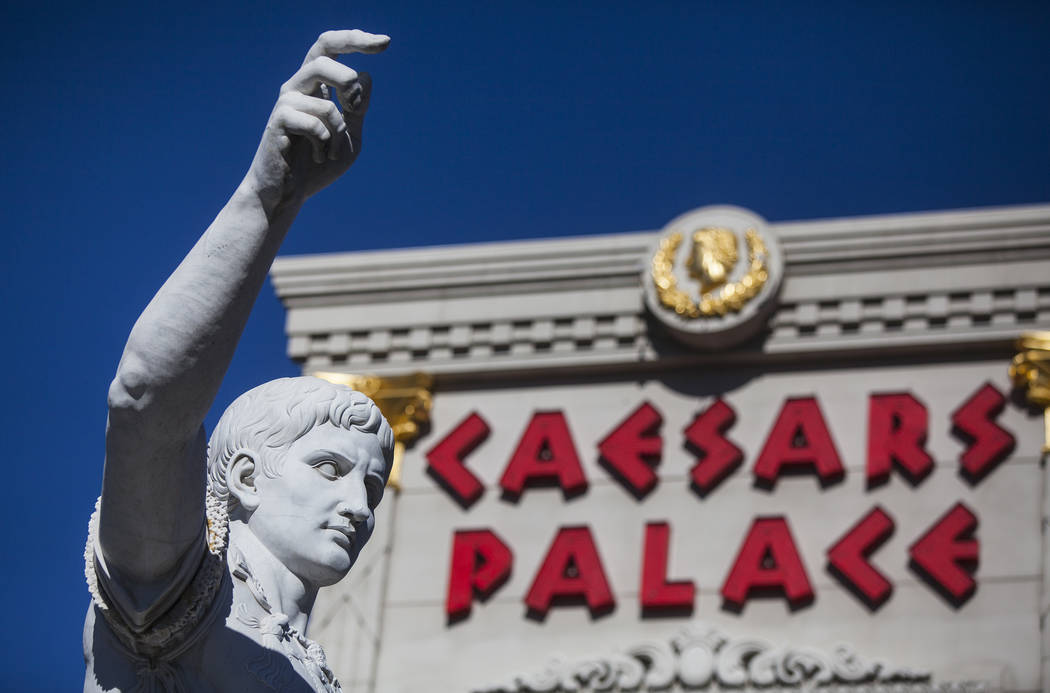 Hail, Caesar!
That bankruptcy battle that has gone on for 2½ years has ended.
Not since the Battle of Alesia in the Gallic Wars has such a fight been waged by a Caesar.
"This was a knockdown, drag-out fight," said Jack Tracy, the head of legal analysis for the Americas for New York-based Debtwire, which analyzes debt markets worldwide.
"Usually you have maybe some level of consensus and some holdouts that were fighting, or it's a major battle between the company and one or two constituents," Tracy said. "Here, it was a new fight with someone new every day and fighting over everything but the kitchen sink."
In the world of bankruptcy, the Caesars battle that began Jan. 15, 2015, and ended Friday was unprecedented in the gaming industry.
Tracy noted that by volume, the Caesars bankruptcy case was right up there with Maryland Heights, Missouri-based SunEdison, a former Monsanto company that builds and owns solar energy and wind-power plants, which filed for bankruptcy protection in April 2016, and with Energy Future Holdings of Dallas, which filed in 2014 and earlier this year was bought out by Warren Buffett's Berkshire Hathaway.
But today, the fighting is over. The T's are crossed and the I's are dotted on the volumes of agreements that will make Caesars Entertainment Corp. the parent company to a new set of subsidiaries that will run the company with the second-largest footprint in Las Vegas. It also means, according to previous reports, that Caesars is ready to grow — and much of that will happen here.
With a streamlined balance sheet in place, it now becomes a matter of Caesars running its business and making sure the company is liquid enough to be able to pay its regular debt capacity, Tracy said.
"They're confident that through this restructuring that they've decreased that capacity in such a way that they will be able to resume normal operations," Tracy said. "That's certainly why they did all this. Whether they can, whether there are issues to that is beyond public knowledge."
But Caesars President and CEO Mark Frissora has indicated over the past few months and in appearances before the state Gaming Control Board and the Nevada Gaming Commission that the company is poised for growth.
"Over the next two years, you're going to see a lot of development projects that are going to create a lot of new jobs in Las Vegas," Frissora told the Control Board in August.
He said the company would focus on 7 acres in front of its flagship Caesars Palace property and 40 acres east of Bally's and Paris Las Vegas.
"We don't have a master plan that's fully baked right now. We'll be presenting that to the new board, but it's going to be activated," Frissora said of the acreage near Bally's and Paris Las Vegas.
There is also talk of a convention facility to serve the Flamingo, The Linq Hotel and Harrah's.
Developing convention space is the new gold rush in Las Vegas, with plans for upgrades or new facilities in play by MGM Resorts International, Wynn Resorts and Golden Entertainment in addition to the $1.4 billion Las Vegas Convention Center expansion and renovation.
Caesars has been on the sidelines. Now, it's back in the game.
Hail, Caesar!
Contact Richard N. Velotta at rvelotta@reviewjournal.com or 702-477-3893. Follow @RickVelotta on Twitter.