Fun facts about the World Series of Poker's Main Event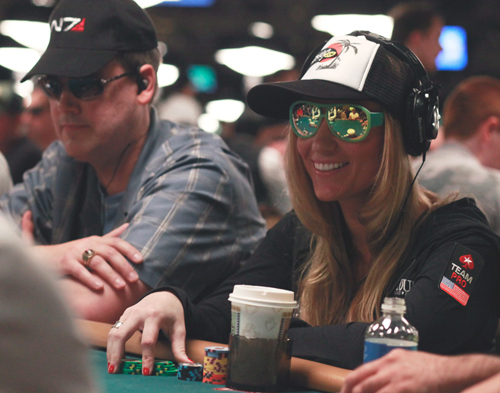 With the first of two second-day rounds now under way at the Rio in the World Series of Poker's Main Event, I've decided to share some statistics provided by the tournament's vice president of communications, Seth Palansky.
• Of the 6,865 players who entered the $10,000 buy-in No Limit Hold'em World Championship, 4,521 players made it into the second-day rounds.
• The starting field was 96.5 percent (6,623) male and 3.5 percent (242 players) female.
• Of the 83 countries represented at the Main Event, the U.S. provided the largest contingent of players, 4,614. Canada had the second-most number of players of any country with 488 in the starting field.
• All 50 states had at least one player taking part. California had the most players, 796. Nevada ranked secon with 460 players.
• Ellen Deeb, 91, of Troy, N.Y., was the oldest player in the field, while Logan Deen of Cocoa, Fla., was the youngest player, having turned 21 on Friday.
• In the 42-year history of the World Series of Poker, the tournament has awarded more than $1.42 billion in prize money, including the record $191.9 million prize pool in this year's event.