Jimmy Buffett explained 'Jamaica Mistaica' to Nevada regulators in 2012
Updated September 10, 2023 - 8:03 am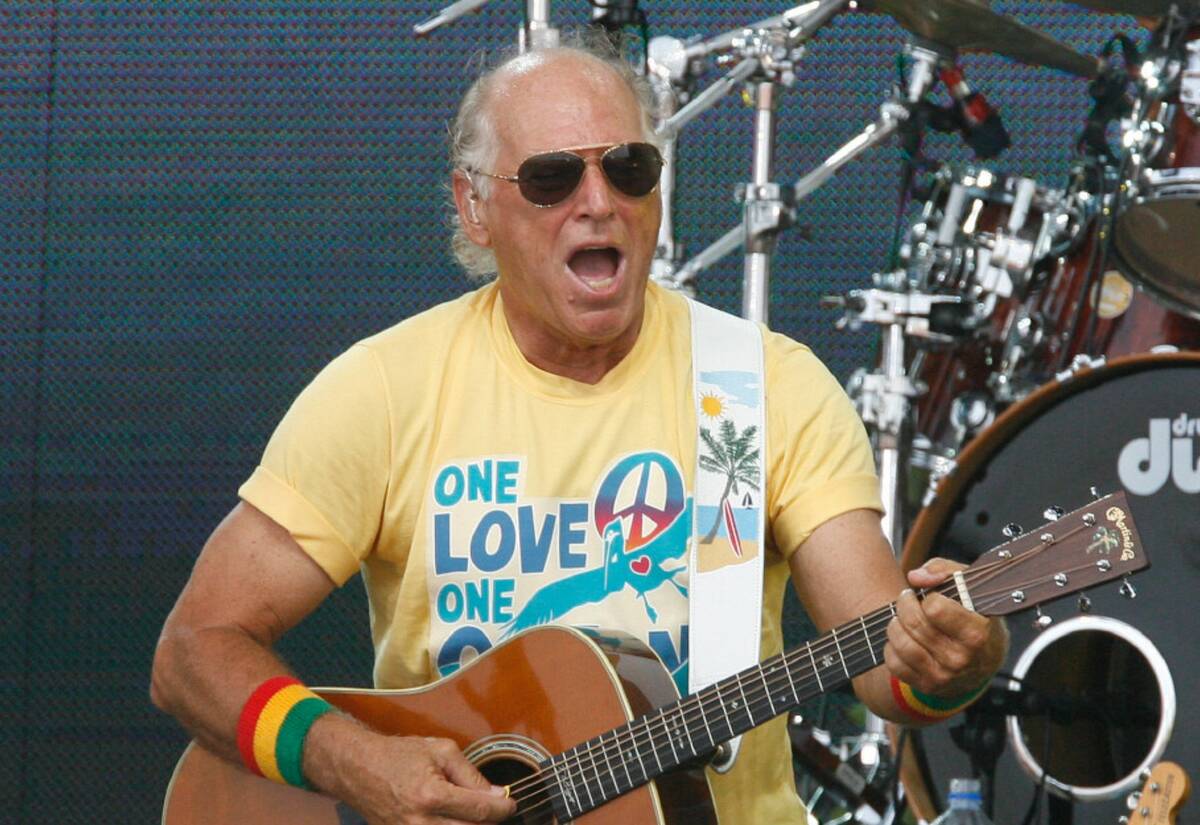 The world not only lost a popular entertainer and Las Vegas staple when Jimmy Buffett died last week, but Nevada lost a gaming licensee as well.
Buffett, who appeared before Nevada gaming regulators as James William Buffett, majority owner of Margaritaville Holdings LLC, in March 2012, provided one of the most engaging licensing hearings in state history as he explained his suitability to hold a gaming license with members of the Nevada Gaming Control Board and Nevada Gaming Commission in the same way he sings ballads that celebrate life.
Buffett, a frequent concert performer at the MGM Grand Garden, went to MGM with an idea to build a Margaritaville restaurant at the resort.
Emeril Lagasse, a celebrity chef with a place at MGM, once told Buffett that his most profitable nights at his restaurant were the dates when Buffett was performing there.
For MGM, it eventually came down to a decision between Margaritaville or an Irish pub concept.
"They went with the Irish pub," Buffett said. "I occasionally wonder about the guy (at MGM) who made that decision and where he's working now."
Partners with Caesars
He eventually took the idea to what is now Caesars Entertainment Inc., which embraced the concept and opened the restaurant in 2003. Once the restaurant was in place, it was only a matter of time, in 2011, before an adjoining casino was added, and at that point, Buffett had to be licensed to get a share of casino revenue.
Over the years, Buffett used many of his Margaritaville enterprises to fund hurricane relief efforts, and on several occasions he performed concerts to raise money for people in need.
Two of my Florida cousins first turned me on to Buffett's music in the '70s. Little did I know at the time that I would be interviewing and covering him 40 years later as he sought the gaming license.
The hearing before Control Board members lasted longer than the amount of time it took Buffett to write "Margaritaville," which he told regulators took just 15 minutes to come up with his most popular song.
In most licensing hearings, regulators question applicants about questionable events of their lives.
Many applicants squirm through having to explain details of drunken driving arrests, failures to file income taxes or arrest records from years ago discovered by Control Board investigators.
For Buffett, there were two matters regulators wanted to know more about — a January 1996 incident in which Jamaican police fired on his seaplane, thinking he was a drug smuggler, after he came in for a landing off the coast of the Jamaican town of Negril. They also wanted to know about an October 2006 incident in which he was detained by French customs officers who thought he possessed ecstasy.
"This is like grown-up stuff," Buffett said after one of his hearings. "(A gaming license) is a really big thing for me that I will take very seriously. We've had success, but we're going to have fun also."
It was former Gaming Commissioner Tony Alamo who asked Buffett to detail the incident that he eventually wrote a song about, the "Jamaica Mistaica."
Bono on board
Buffett, an avid pilot, landed his seaplane, the Hemisphere Dancer, in a harbor at Negril. Thinking the plane was smuggling marijuana, Jamaican police peppered it with bullets, shattering the front windshield. Among the passengers on board the plane: U2 frontman Bono, who starts his 25-concert residency at Sphere this month, and his wife and two children.
Bono told the Belfast Telegraph, "I felt as if we were in the middle of a James Bond movie — only this was real. It was absolutely terrifying, and I honestly thought we were all going to die."
The Hemisphere Dancer, a twin-engine Grumman HU-16 Albatross flying boat, took a few more bullet holes in its hull and has now been retired from flying, parked as an outdoor bar and seating area for Margaritaville at Universal Orlando Resort's CityWalk in Florida.
In the 2006 incident, Buffett was detained in Saint Tropez because French customs officials thought he was carrying more than 100 ecstasy pills.
Buffett's luggage was searched after his private jet landed at Toulon-Hyeres International Airport.
Buffett eventually paid a $300 fine and released a statement that the drugs thought to be ecstasy were a B-vitamin supplement known as Foltx.
Licensing approved
Commission members were satisfied with Buffett's explanation and unanimously approved his licensing.
Control Board Chairman Mark Liparelli said that while the conversation was light at the regulatory hearing, Buffett's application received the same scrutiny that all license investigations get. Buffett affirmed that agents carefully scrutinized his record and that he conducted interviews between concert dates.
Buffett told me he thought about getting some kind of a seaplane operation running in Nevada, presumably at Lake Mead.
"I have to tell you, one of my fantasies is to get some kind of seaplane operation going out here," he said. "I'm not sure how I do that, but I've thought about it."
Sadly, Jimmy Buffett won't have the opportunity to expand his business empire in the Silver State.
Contact Richard N. Velotta at rvelotta@reviewjournal.com or 702-477-3893. Follow @RickVelotta on X.
'Jamaica Mistaica'
An excerpt of some of the lyrics from Jimmy Buffett's "Jamaica Mistaica:"
"It was a beautiful day, the kind you want to toast,
We were tree top flyin' movin' west along the coast,
Then we landed in the water, just about my favorite thrill,
When some as —-le started firing as we taxied to Negril.
Just about to lose my temper as I endeavored to explain,
We had only come for chicken, we were not a ganja plane.
Well, you should have seen their faces when they finally realized,
We were not some coked up cowboy sporting guns and alibis.
Come back, come back back to Jamaica,
Don't chu know we made a big mistaica,
We'd be so sad if you told us goodbye,
And we promise not to shoot you out of the sky.
They shot from the lighthouse, they shot from highway,
They shot from the top of the cliff, they had all gone haywire,
We're catchin' fire, and there wasn't even a spliff,
Well, the word got out all over the island,
Friends, strangers, they were all apologizin,'
Some thought me crazy for being way too nice,
But it's just another sh—-y day in paradise. "