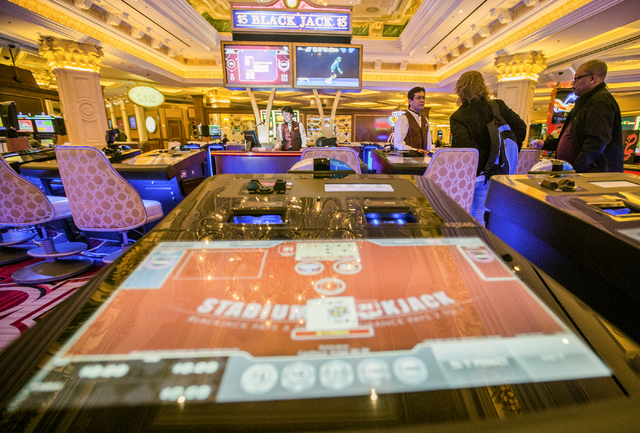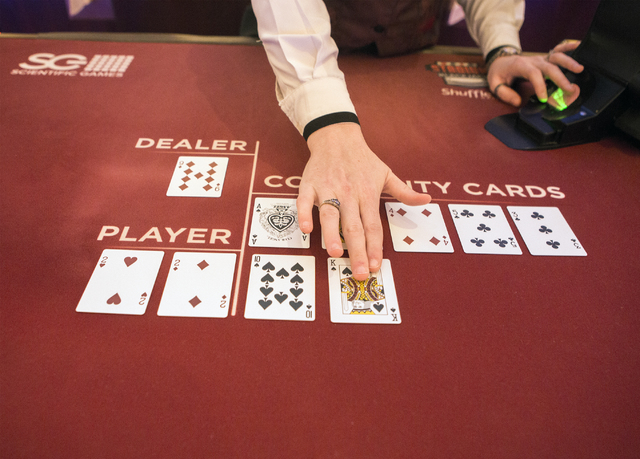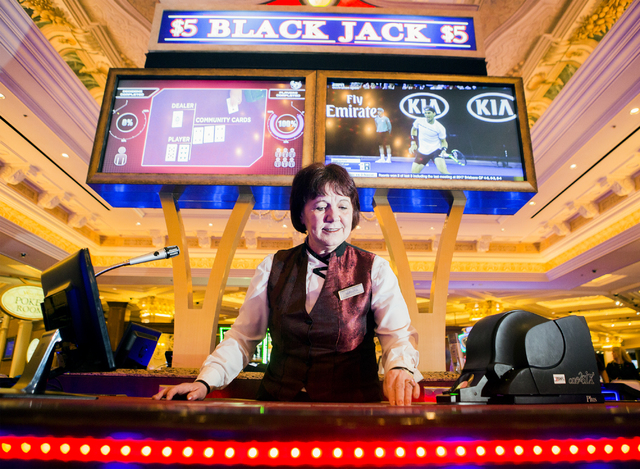 The search for the secret formula to attract a younger demographic to resorts and, ultimately, the casino has reached far and wide.
Most of the big players discovered long ago that nightclubs and swimming pool dayclubs were a lucrative venture playing to the desire of millennials to see and be seen in a setting where their friends congregate.
By marking up the price of alcohol, companies found that clubs could be as lucrative as casinos, with an overhead that could be controlled.
Others saw changing the landscape of the type of game played to be a solution, tapping the appeal of becoming or following a video game whiz who seeks the big stage by becoming a pseudonym and being the best in the world at an XBox or PlayStation game.
Some companies have invested heavily in technology and arenas to stage tournaments, hoping that competitive video gaming is a trend and not a fad. Some forward thinkers convinced regulators that competitive video gaming is an activity participants and their followers would wager on and persuaded the Nevada Gaming Commission to make it legal to bet on the outcome of skill-based competitions.
Of course, not everybody is sold on the concept, but some companies have tested the waters by temporarily converting space to video game arenas for big competitions.
Technology has always been the route casino companies have taken to engage the generation, tapping into smartphones with ads and offers for attractions at the resort. Social media budgets have grown, and the smart operators have discovered new ways to tap the market simply by accessing the devices the generation can't seem to put down.
Late last year, MGM Resorts International delivered its newest concept, Level Up, a 12,000-square-foot space at the MGM Grand designed by and for millennials. It features interactive skill-based games with music and decor designed for the audience it intends to attract.
Now, Las Vegas Sands Corp. is cozying up to the market with two concepts that are simple but seem to hit the millennial sweet spot.
The Venetian was the first to unveil and trial test Stadium Blackjack, a variation on the popular casino table game, designed by Las Vegas-based Scientific Games.
Stadium Blackjack is played the same way as the standard 21 game that has been a Las Vegas staple. Players sit at one of 44 stations surrounding a pair of live dealers.
The dealers distribute cards from a six-deck continuous shuffler, and every player plays off the same cards. If the dealer deals the player a blackjack, everybody wins. And, of course, if the dealer gets a blackjack, everybody loses.
Where it gets interesting is when players have to make a decision on the outcome. If a player is dealt a 14, for example, each individual at a terminal must decide whether to hit or stand on it. Players have 10 seconds to make a decision, and if they don't, they automatically stand.
Players who want a hit are dealt another community card and play continues until every player stands or busts. The dealer hand plays out like standard blackjack, hitting until reaching 17 to 21 or busting.
"When you think about it, blackjack is a skill-based game," said Rob Cinelli, senior vice president of casino operations at The Venetian and the Palazzo.
Cinelli said the skill-based component and the social environment of everybody playing the same game should appeal to a millennial crowd.
The upside of Stadium Blackjack is the reduced labor costs for the casino — one or two dealers handling 44 customers. Because of that volume per dealer, the casino can offer a lower minimum, in this case, $5. Most Strip blackjack tables now play with $15 minimums.
Stadium Blackjack also reduces the pressure on novice players. There's always a collective groan at any standard blackjack table when a player makes a strategic mistake that changes the outcome for everybody.
Sometimes the Stadium Blackjack game pace is slow while everybody weighs in on whether they're hitting or standing, but many of the decisions — like standing on a 20 — are obvious to all and things move more rapidly.
The company's other overture to the millennials is even simpler.
In the pedestrian corridor between The Venetian and the Sands Convention and Exposition Center is a new 1,170-square-foot, pop-up co-working lounge, sponsored by Las Vegas-based Zappos.com.
For conventioneers, it's a perfect place to catch up on email, do a little computer work, make a phone call in a noise-free area or even conduct small meetings.
Lisa Marchese, chief marketing officer for The Venetian and the Palazzo, said the area will be open seven days a week from 9 to 5.
"We know this unexpected amenity, with its comfort and functionality, will appeal to our guests and help them maximize their time while they are here for a meeting or convention," Marchese said.
The area has a homey feel with hardwood floors, fixtures by Restoration Hardware and glass walls. There are four private phone rooms on the corners, a conference room that can seat six and can be reserved on the fly in the center, free Wi-Fi and multiple charging stations.
Two Zappos employees staff the area.
Zappos, Sands and meeting planners staging trade shows at the property are using word of mouth to get the message out about the lounge that fits squarely in the millennial wheelhouse — but can also be used by any generation of customer.
The Review-Journal is owned by the family of Las Vegas Sands Corp. Chairman and CEO Sheldon Adelson.
Contact Richard N. Velotta at rvelotta@reviewjournal.com or 702-477-3893. Follow @RickVelotta on Twitter.