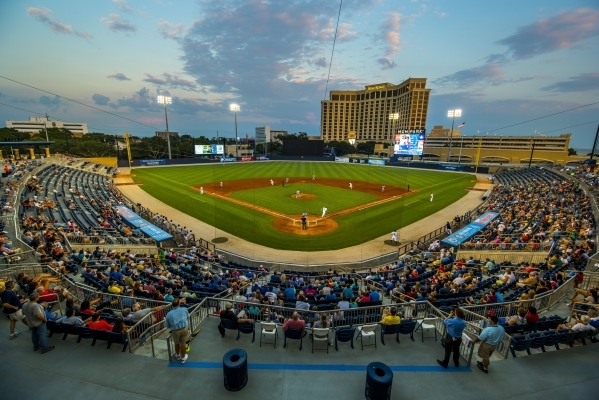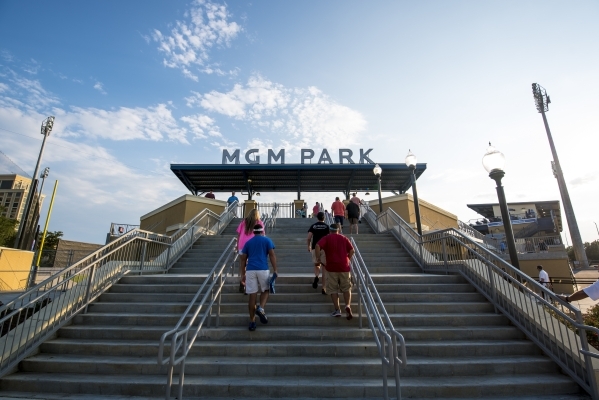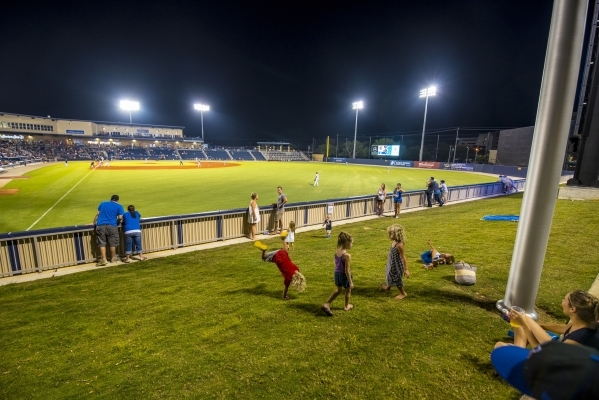 BILOXI, Miss. — Tim Bennett all but gave up on bringing minor league baseball to the Gulf Coast.
Bennett, president of Jackson, Miss.-based Overtime Sports, spent a decade working on the idea. But the region's recovery following Hurricane Katrina in 2005 and the recession that squeezed the area a few years later sidelined any plan of southern Mississippi landing a team.
MGM Resorts International, however, provided a walk-off home run that helped create the Biloxi Shuckers.
The casino operator leased a 7-acre parcel across from its Beau Rivage resort to the city of Biloxi to build a baseball stadium. The rent is $1 a year for 20 years. MGM asked for naming rights and a small corner for an employee parking garage.
"We had ideas for the site, such as expanding our convention space or adding a retail center, but the baseball stadium was much more appealing to the state, the coast, and to us as well," said MGM Resorts Chairman and CEO Jim Murren.
The $36 million MGM Park was created through a public-private partnership, which included $15 million of state money from a multibillion-dollar grant that petroleum giant BP provided following the 2009 Gulf Coast oil spill.
The 6,098-seat stadium opened in June. The facility has 12 luxury boxes, picnic seating in the outfield and spectacular views of Gulf of Mexico sunsets. Looming over the stadium is Beau Rivage, where fans park for free and walk a short distance to the stadium.
Last year, Mississippi Gov. Phil Bryant said baseball could have an economic impact in Biloxi of $10 million a year.
"A baseball stadium can revitalize a downtown area," Biloxi Mayor Andrew "Fofo" Gilich said last week. MGM Park is few blocks west of City Hall.
MGM Park will host more than baseball. On Saturday — the 10-year anniversary of Hurricane Katrina — a memorial service will be held in the morning to remember Katrina victims and salute volunteers who helped rebuild the region. That evening, MGM Park will offer an outdoor concert featuring jazz artists Trombone Shorty, Dr. John and Rosco Bandana to celebrate the recovery.
Murren said the community needed MGM Park as part of the recovery efforts. Katrina annihilated the Gulf Coast casino industry on Aug. 29, 2005, which at the time was the nation's third-largest gaming market. Twelve casinos were damaged and closed. One casino never reopened; others were shuttered for more than a year.
The stadium site housed MGM offices and a hurricane relief center for the year it took to rebuild portions of the Beau Rivage damaged by the storm.
Gaming has returned to Biloxi, Gulfport and Bay St. Louis, but Gulf residents want a community fabric. Baseball fits that category.
Biloxi resident Dina Cook, a life-long baseball fan who was a "Diamond Darling" as a college student a few years ago at Southern Mississippi University, watched with her 3-year-old son Reeves as the Shuckers defeated the Pensacola Blue Wahoos, 4-1, on a humid August evening.
"I get to see a lot a friends at the game," Cook said. "It's a social event."
Bennett was part of an ownership group that took over the Huntsville, Ala., Double-A franchise of the Milwaukee Brewers. Once the stadium was secured, the team moved to Biloxi. A public contest of more 60,000 votes settled on the name, "Shuckers," a nod to the Gulf Coast seafood industry. The team logo is an angry-looking oyster peering out from its shell.
"We knew this community wanted baseball," Bennett said. "The support has been outstanding."
Bennett has lined up college baseball games next spring at MGM Park. In October, MGM Park will host a Beau Rivage-sponsored mixed martial arts fight card.
"It can be used for many different community events," Bennett said.
Construction delays kept the Shuckers from playing their first home game until June 6. The team won the Southern League South first half and will host two playoff games at MGM Park in September.
Babs Rogers, retail manager for the stadium's Shuckers Store, said merchandise "flew off the shelves" as soon as the space opened. Her husband, Buck Rogers, the team's general manager, said the Shuckers attract fans from across the Gulf Coast region.
Ocean Springs resident Steve Thomaszewski said former New York Mets catcher Barry Lyons helped secure the team. Lyons, a Biloxi native, attended the stadium ground breaking.
"I praise the Lord for seeing this thing through," Lyons said at the event.
Note: Coming Sunday, Aug. 30, to the Review-Journal: Katrina and its impact on the Gulf Coast gaming industry 10 years later.
Howard Stutz's Inside Gaming column appears Wednesdays and Sundays. He can be reached at hstutz@reviewjournal.com or 702-477-3871. Find on Twitter: @howardstutz.