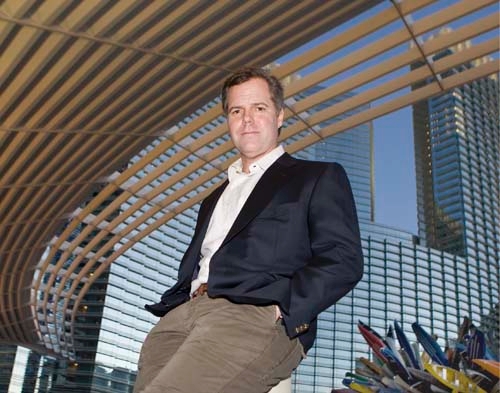 MGM Resorts International Chairman Jim Murren told the Washington Post Wednesday the differences between his company and rival Penn National Gaming.
"They're very adept at political campaigns," Murren said. "We're very adept at running luxury resorts."
There is a bad blood brewing between the casino companies, which are on opposite sides of Maryland's Question 7 gaming expansion ballot referendum. The issue has become the most expensive political campaign in state history.
Passage of Question 7 would allow a casino to be built in suburban Prince George's County and other casinos in the state to add table games. MGM Resorts wants to build a $700 million hotel-casino in the National Harbor complex, which was developed by the Peterson Companies. Penn National, which operates as casino in neighboring West Virginia, is opposed to the expansion.
MGM Resorts has donated $14.4 million of the $17.7 that has been spent in favor of Question 7. Penn National has given $18 million of the $21.6 million raised by the No on Question 7 campaign.
Murren, in an interview following a breakfast sponsored by the Prince George's County Chamber of Commerce, said he thought the ballot measure would pass, but was surprised by the closeness of the race.
"It's closer than it should be," Murren said. "I'm disappointed in that."
The casino company money has financed an advertising war on television, radio and through direct mail. Recent polling has shown passage of Question 7 either trailing the anti-gaming expansion votes or slightly behind.
Murren told the Post that Maryland voters need to decide with the state wants to remain competitive with neighboring states that have expanded gaming.
Proponents of the measure have accused Penn of acting to protect its interests in Charles Town, W.Va., — a notion Penn denies.
"This wouldn't be such a close race if not for one casino in West Virginia spending tens of millions of dollars on the airwaves confusing the issue and trying to tell people in Maryland how to vote," Murren said.