Nevada can't miss too many chances to showcase natural wonders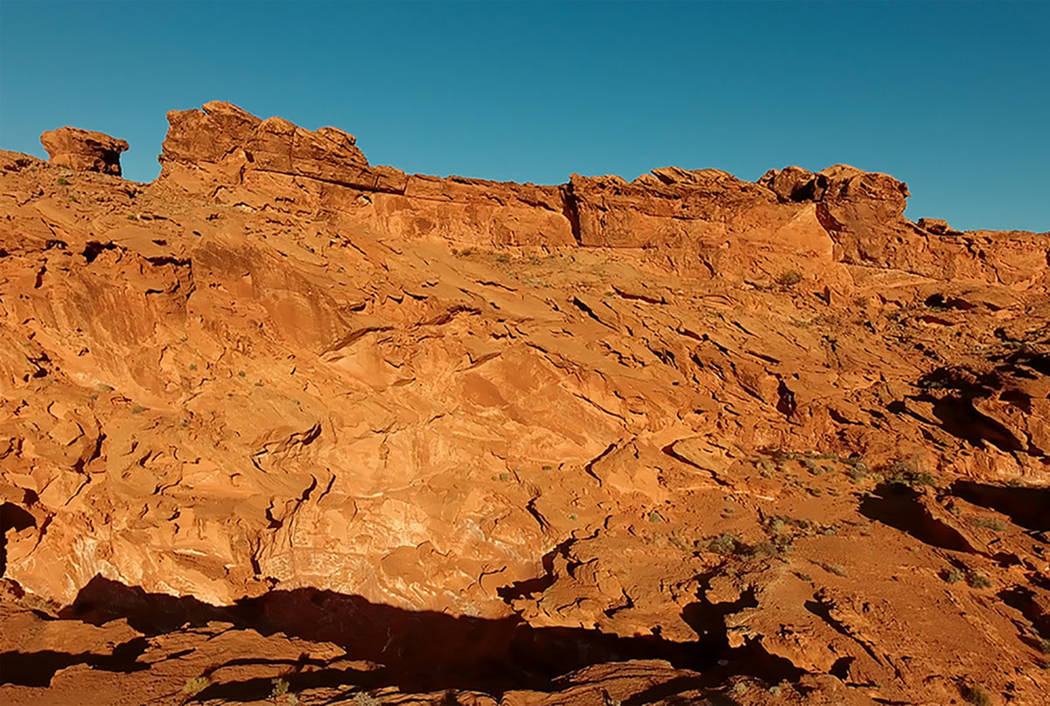 Nevada missed an opportunity to showcase its outdoor treasures to a perfect audience.
It can't afford to miss out again.
The Silver State's tourism secret is out that it's not just a boulevard full of neon and the world's best casino resorts. It's also an outdoor recreation hub, a launch point to dozens of national and state parks and recreation areas, the home of one of the best rock-climbing centers in the country in Red Rock Canyon and an easy drive to spectacular skiing — snow or water.
When officials with the Outdoor Industry Association announced earlier this month that it had selected Denver over Las Vegas as the location of two trade shows a year beginning in 2018, it looked politically fishy.
That's 85,000 people and $110 million a year of business going to a convention competitor for the next five years.
The association has held its summer and winter trade shows in Salt Lake City the past 20 years but decided to leave when Utah's efforts to preserve President Obama's designation of Bears Ears National Monument didn't meet the organization's expectations.
Obama also designated Nevada's Basin and Range National Monument in 2015 and Gold Butte National Monument in 2016. Those are also on President Donald Trump's list of protected lands slated for downsizing or elimination, and local activists have been lobbying Interior Secretary Ryan Zinke to preserve monument status.
Did the monument controversy play into the Outdoor Industry Association's decision to choose Denver over Las Vegas? Representatives of the organization didn't return calls to talk about it, but the evidence seems to support that politics didn't play a role in the decision.
The association's show producers already have more than 20 smaller events in Southern Nevada and invited Las Vegas to bid. But it wanted show dates in the already well-booked month of January. The Las Vegas Convention and Visitors Authority assessed commitments to CES, the Shooting, Hunting and Outdoor Show and World of Concrete and offered the outdoor show alternative dates.
It may have been a foregone conclusion that the Colorado Convention Center would be selected because the outdoor show has an opportunity to co-locate with the SnowSports Industry America's winter sports show, which is committed to Denver through 2030.
While not hosting the Outdoor Industry Association is a missed opportunity, Nevada can't lose sight of continuing efforts to convince the Trump administration that the two planned national monuments are an important tourism resource to rural destinations.
Claudia Vecchio, director of the Nevada Commission on Tourism, said while her office doesn't have research to back up the economic benefit the planned monuments would have on rural tourism, it's just as important that the state show its commitment to preserving open space for future generations and honoring the legacies and rich cultural components that are inherent in the sites.
The National Park Service said that in 2015 national parks received more than 307.2 million visits resulting in $16.9 billion in visitor spending in communities within 60 miles of the park.
There's no doubt that Mesquite — and even Las Vegas — could someday become the gateway to Gold Butte National Monument as the National Park Service dedicates resources to the 300,000 acres designated for the area.
Contact Richard N. Velotta at rvelotta@reviewjournal.com or 702-477-3893. Follow @RickVelotta on Twitter.