Once ignored, Multimedia Games now may see other suitors
September 17, 2014 - 12:30 am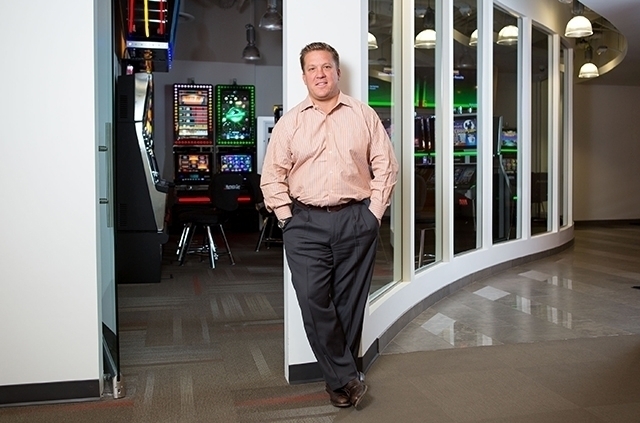 Four years ago, Multimedia Games was all but kaput.
CEO Anthony Sanfilippo fled for a similar role with casino operator Pinnacle Entertainment and the slot machine manufacturer was headed for the scrap heap.
Austin, Texas-based Multimedia put itself up for sale but couldn't attract a buyer.
Six months later, the company changed direction. The "For Sale" sign was taken down, and Multimedia Games management decided to operate the business with renewed vigor.
Last week, Las Vegas-based Global Cash Access agreed to pay $1.2 billion for Multimedia Games.
If you held stock in Multimedia Games since March 2010, those shares have grown almost 10 times their original value.
The transaction wasn't a surprise. The investment community's opinion on Multimedia Games has done a 180-degree turn over the past 36 months. The company's revenue and profit exceeded expectations every quarter.
Most analysts pegged Multimedia Games as an acquisition target.
Consolidation has been the hot topic in the gaming equipment sector since last year.
Scientific Games Corp., a New York-based lottery provider, which bought WMS Industries last year for $1.5 billion, is spending $5.1 billion to acquire Bally Technologies. Last year, Bally bought gambling equipment manufacturer SHFL entertainment for $1.3 billion.
Italian lottery giant GTECH Holdings is buying International Game Technology for $6.4 billion.
Multimedia Games' buyer, however, was a surprise.
Global Cash Access provides cash, credit, and payment technology to casinos. It doesn't make slot machines.
"The take-out was not expected," Union Gaming Group analyst Robert Shore told investors. "Global Cash Access' core business is not in gaming technology development and distribution."
Multimedia Games, which has a sales and marketing office in Las Vegas, grew in value as the company changed focus.
In 2010, Multimedia Games had only a handful of gaming licenses and concentrated on game sales to lower-tier casino markets. The company's board removed the interim title from CEO Patrick Ramsey. The manufacturer was licensed in major casino jurisdictions, including Nevada, New Jersey, Pennsylvania, Mississippi and Louisiana.
Increased sales improved the balance sheet. Rave reviews were given to TournEvent, Multimedia's linked slot machine product that allows casinos to run multiple tournaments. The company is nearing 20,000 slot machines in the U.S. market.
Multimedia Games took casino floor space away from the big companies — IGT, Bally, WMS — while its share price increased. Earlier this year, Multimedia Games spent $13 million to acquire PokerTek, an electronic table game company.
The success is a key reason why analysts believe another offer for Multimedia Games could be on the horizon.
In recent gaming equipment deals, sizable cost savings were viewed as a key bonus. Global Cash officials said the transaction offered $30 million in annual cost savings.
Analysts called the figure tiny compared to recent manufacturing deals. The GTECH-IGT merger is expected to bring $280 million in savings over three years.
A breakup fee to cancel the Multimedia Games buyout is also relatively small, just $11 million. It expires Oct. 8 and the price jumps to $32.5 million.
Shore told investors it "made more sense" for an existing slot machine company to buy Multimedia Games.
"We would not consider beyond the realm of possibility the potential for another, more pure-play concern within the equipment space, to step in with a competitive bid," Shore said.
Stifel Nicolaus Capital Markets gaming analyst Steven Wieczynski told Multimedia shareholders to "remain patient."
He expects another buyer to surface, offering a higher figure than Global Cash Access' $36.50 per share payment, 31 percent above Multimedia's Sept. 5 closing price. The transaction is valued at 9.1 times the company's annual cash flow.
"We could foresee a scenario in which another slot manufacturer looks at the (cash flow) offer currently on the table and, through the identification of more meaningful cost synergies, puts together a richer offer," Wieczynski said.
Global Cash Access views things differently.
The combined companies would produce $800 million in annual revenue, based on the last 12 months of financial results.
Global Cash Access CEO Ram Chary said adding Multimedia Games allows the company to offer "deeper and more integrated solutions to casino floors."
During a conference call with analysts Sept. 8, Chary said Global Cash Access is licensed in more jurisdictions than Multimedia Games, allowing the slot machine business to expand quicker into new markets.
Wieczynski disagreed.
"We believe a slot manufacturer would be able to harvest greater deal-related synergies and, in turn, offer a premium to Global Cash Access' $36.50 takeout price," he said.
Howard Stutz's Inside Gaming column appears Wednesdays and Sundays. He can be reached at hstutz@reviewjournal.com or 702-477-3871. Follow on Twitter: @howardstutz.